The Braid Lounge
750 S Orange Blossom Trail, Suite 20, Orlando, 32805
The Braid Lounge
750 S Orange Blossom Trail, Suite 20, Orlando, 32805
---
Popular Services

Two Braids With Extensions

Two braids with extensions, hair included! Client ...

more

Simple Designs

Simple designs are designs with 5 or less braids t...

more

Four Braids With Extensions

Four Braids with extensions! All hair is included!...

more

---

Human Hair Extensions

Full sew In Extensions

You must bring the hair! Only human hair will be u...

more

Braided In The Front, Sew In Ext in the back

If needed Braiding Hair will be included! Client m...

more

---

Women's Box Braids Without Extensions

Pass shoulder length above the butt

Box braids natural hair! No hair added! Come with ...

more

Up to shoulder length

Box braids natural hair! No hair added! Come with ...

more

---

Women's Box Braids With Extensions

Medium Short (up to shoulder length)

Medium Size box braids above the bra strap/ should...

more

Medium Long (above the butt)

Medium Size box braids above the butt . All hair i...

more

Medium Box Braids Extra long (pass the butt)

Medium Size box braids pass the butt. . All hair i...

more

Medium Knotless Box Braids Above the butt

Medium Size feed in box braids above the butt . Th...

more

Medium Knotless Box Braids Below The butt

Medium Size feed in box braids above the butt . Th...

more

Large Short (up to shoulder length)

Large Box Braids up to shoulder length/bra strap, ...

more

Large Long right above the butt

Large Box Braids above your butt! All hair is incl...

more

Large Extra Long Box Braids (pass the butt)

Large Box Braids pass the butt! All hair is includ...

more

Large Knotless Box Braids Above The Butt

Large Size feed in box braids above the butt . Th...

more

Large Knotless Box Braids Below The Butt

Large Size feed in box braids above the butt . The...

more

---

Goddess Box Braids

Medium Goddess Box Braids above the butt

Medium Box braids above the butt with curly hair....

more

Medium Goddess Box Braids Extra Long

Medium Goddess Box Braids pass the butt with curly...

more

Large Goddess Box Braids above the butt

Large Box Braids with curly hair right above the b...

more

Large Goddess Braids Extra Long

Large Box Braids with curly hair extra long pass t...

more

---

Women's Front Braided, Box Braids in the Back

Medium Size Above the Butt

Medium Size box braids above the butt in the back ...

more

Medium Size Below the butt

Medium size box braids pass the butt with cornrows...

more

Large Braids Above the Butt

Large Box Braids in the back above your butt, Brai...

more

Large Braids Pass the Butt

Large Box Braids pass the butt in the back, with a...

more

---

Women's Ponytail Braids

without Extensions

Braided Style into a ponytail ! No hair added! Ple...

more

With extensions

Braided style into a ponytail with hair added! Add...

more

Women's braided ponytail extra long

Braided style into a extra long ponytail with hair...

more

---

Women's Braids

Front braided no extensions

Two Braids w/ small braids on the side

This is for Two Big Braids with extensions with th...

more

Two Braids With curly extensions

Two Braids with Curly hair ponytails.. To add addi...

more

Two Ponytails Braided With Space Buns

All of your hair Braided into Two ponytails with t...

more

Two Braids Without extensions

Two braids with your natural hair . Come with ur h...

more

Two Braids With Extensions

Two braids with extensions, hair included! Client ...

more

Four Braids Without Extensions

Four cornrow braids with your natural hair! No hai...

more

Four Braids With Extensions

Four Braids with extensions! All hair is included!...

more

Five Braids- without Extensions

Five braids with ur natural hair not adding additi...

more

Five Braids- with Extensions

Five Braids with extensions! All hair is included!...

more

Six to Eight Braids without Extensions

Six to eight braids without adding hair ..

more

Six to Eight Braids with Extensions

Six to eight Braids with extensions! All hair is ...

more

Braided in the front with ponytail peice

Braided Style in the front, with high ponytail. Po...

more

Genie Ponytail

This is for a high genie ponytail using a ponytail...

more

Women's Crochet Curly Styles

This is for a full crotchet or braided in the fron...

more

Women's Crotchet Dreads

This is a crotchet style, where your natural hair ...

more

---

Man Bun Braids Without Extensions

Fishbones

Fish bones are small braids that go into two bigge...

more

Designs

Designs with 5 or less braids that include zig zag...

more

Four Braids

Four Braids no design. Make sure your hair is wash...

more

Two Braids

Two Braids Straight Back Can be with straight part...

more

Box Braids

Box Braids up to shoulder length. Make sure your h...

more

---

Kids Braids (Age 8-10)

Freestyle Design

Freestyle designs are more complex designs. Usuall...

more

Half Braided w/ Box Braids w/extensions

This is half braided in the front, w box braids in...

more

Ponytail Braids Without Extensions

Braided design that goes into one ponytail with th...

more

Straight Back Four Braids

Straight Back Four Braids no design. Make sure you...

more

Straight Back Five To Eight Braids

Straight Back Five To Eight Braids no design. Make...

more

Half Braided w/Box Braids In The Back

Half Braided style in the front w/Box Braids In Th...

more

Two Braids

Two braids with straight or zig zag parts. - Make ...

more

Box Braids

Medium Size box braids above the bra strap/ should...

more

Box Braids without Extensions

---

Men's Braids

Simple Designs

Simple designs are designs with 5 or less braids t...

more

Freestyle Designs

Freestyle designs are more complex designs. Usuall...

more

Fishbones

Fish bones are small braids that go into two bigge...

more

Four Braids Straight Back

Four braids straight back braids no design. Make s...

more

Six to Eight Braids Straight Back

Six to eight straight back braids no design. Make ...

more

Two Braids

Two Braids Straight Back No Designs! - Make sure y...

more

Box Braids Past Shoulder Length

Box Braids for hair that is longer than shoulder l...

more

Box Braids Up to Shoulder Length

Box Braids up to shoulder length. Make sure your h...

more

---

Dreadlocks

Starter Coils- Man Bun

This service are for men who only have the top of ...

more

Starter Coils-Whole Head

This service are for men who have their hair long ...

more

Retwist- Man Bun

This is for clients that only have the top fo thei...

more

Retwist-Whole Head

This is for clients that have their hair already t...

more

Retwist & Individual Twist-Man Bun

This is for clients that have their hair already t...

more

Retwist & Individual Twist-Whole Head

This is for clients that have their hair already t...

more

---
Venue Health and Safety Rules
Reviews
Reviews are no joke! Booksy values authentic reviews and only verifies them if we know the reviewer has visited this business.
Jaii did an AMAZING job on my hair. I couldn't get the original style I wanted because of my hair length, but I feel as if the freestyle look she gave me was way cuter. The environment is great, and the music was definitely a nice touch. This is my f...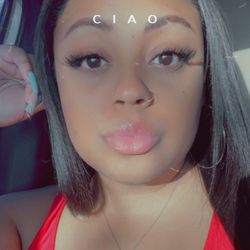 Jaii was amazing! She did a wonderful job on both of us and made us feel like family! Can't wait to go back...
Best braid lounge in orlando...
Loved it💕 my braids came out beautiful 😍...
Excelente Confiable Y todo súper Limpio La mejor 💪🏽...
A cool spot. I'll be back!...
The atmosphere was so nice! From the moment I walked in & everyone was so nice in there! Yessenia made me feel so comfortable and easy to talk to and gave me tips and steps on how to take care of my braids. This is the first time I ever got box braid...
Amazing job! Best braids in Orlando. So talented...
As always !! Fireeeee 🔥🔥...
Amazing job j did her thing and the atmosphere was so fun...consider it a lady's barbershop lol def coming back!...
Jaii did her thing on my braids. Definitely would recommend to a friend. She is also super chill and easy to talk to....
Her work is amazing!!! I highly recommend her! Very professional and very good at what she does. Very pleased everytime i go get my hair done by her 😊...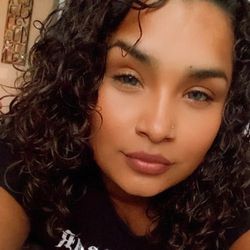 Loved the vibe but mostly loved how my hair came out!!! I would definitely come back and will recommend! Place is super Clean, service is amazing, results are flawless, amazing woman that work there, etc so on point!...
My experience with The Braid Lounge was AWESOME! Their personality is very upbeat, friendly, and professional. I felt at home with these ladies, and would recommend them to anyone looking to get their hair braided. Very talented ladies... Jaii slayed...
Very good hairdresser and nice conversationalist....