Sissie's Beauty Studio & Supply
2180 Central Florida Parkway Suite A6, Orlando, 32837
Sissie's Beauty Studio & Supply
2180 Central Florida Parkway Suite A6, Orlando, 32837
---
Hyaluron Pen

💞 FREE CONSULTATION

Welcome to the hyaluron pen treatment! Hyaluronic pen is an innovation that penetrates hyaluronic acid into th...

show more

💞 Forehead Lines

Welcome to the hyaluron pen treatment! Hyaluronic pen is an innovation that penetrates hyaluronic acid into th...

show more

💞 Lip Enhancing

Welcome to the hyaluron pen treatment! Hyaluronic pen is an innovation that penetrates hyaluronic acid into th...

show more

💞 Smile Lines

Welcome to the hyaluron pen treatment! Hyaluronic pen is an innovation that penetrates hyaluronic acid into th...

show more

💞 Frown Lines

Welcome to the hyaluron pen treatment! Hyaluronic pen is an innovation that penetrates hyaluronic acid into th...

show more

---

Facials

👌FREE FACIAL CONSULTATION

💞Welcome Beauty Facial

cleanse, exfoliation, steaming, massaging nourishment and mask. Promoting a clear, well-hydrated complexion. H...

show more

💎 Anti-Aging Facial

Customized treatment to target specific concerns / requirements on your skin using special techniques designed...

show more

💆‍♀️ Gua Sha Facial

Facial treatment that involves scraping a flat jade or rose quartz stone over the skin in upward strokes to re...

show more

🍃LIV-Essence Hemp infused luxury facial

• Cellulose fiber technology • Intense Hydration • Rich in Antioxidants • Ultra Nurturing • Skin Calming Prope...

show more

---

Men's facials

👌Free facial consultation

Service provided at Barber Boutyque Spa & More / 2180 Central Parkway Suite A4 Orlando, FL 32837

👑 Gentlemen Facial

Service provided at Barber Boutyque Spa & More / 2180 Central Parkway Suite A4 Orlando, FL 32837 Gold Facial w...

show more

🍃LIV-Essence Hemp infused luxury facial

• Cellulose fiber technology • Intense Hydration • Rich in Antioxidants • Ultra Nurturing • Skin Calming Prope...

show more

---

Massages

🤲 Welcome Message added to any service

30 minutes of relaxation. This service is performed on a massage table. Scalp, neck, hands and full back with ...

show more

---

Teeth Whitening

😁 1 hr Session

In 1 hour you get results instantly. The procedure lasts a maximum of 50 minutes for best result, you can also...

show more

---
Reviews
Reviews are no joke! Booksy values authentic reviews and only verifies them if we know the reviewer has visited this business.
I walked in and was early. The technician was not there and no one had informed me prior that she had left that Day. The technician reached out to me later saying she doesn't get notifications from the app and had to run out due to an emergency. I un...
Sissie's Beauty Studio & Supply
This saddens me... as I ALWAYS try my hardest as a professional to go above and beyond for all my clients... I don't recall the last time someone was unhappy & AGAIN I apologize for not being physically able to assist you as I mentioned to you It was an emergency & AGAIN I ask, Is there ANY way to make it better for you?
El lugar espectacular, el trato aún mejor. Esta mujer tiene unas manos santas. El trabajo realizado me encanto, el servicio del salón es excelente. Gracias por todo Christina eres la mejor 🤍...
I really enjoyed my experience at this salon. From walking in the atmosphere is so welcoming! Very pretty and pink inside the bathroom veery clean and has any toiletries you may need to use! My eyelashes and eyebrows came out so beautiful! I will sur...
Love the salon ,beautifully decorated !!! And my lashes to say that I will be coming back for sure is a sign that I'm in love with them !!!...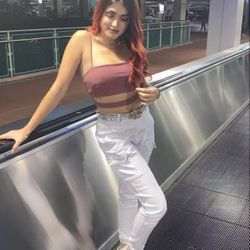 I can finally say i found the best place ever! Sissie won't only make you feel great about yourself , shes gonna make you feel like you definitely have to go again.. They all make you feel like home.. Christina is such a lovely person with a GREAT TA...
Sissie is absolutely talented and such a sweet soul. She makes you look and feel beautiful also while making you feel like a friend. 💕 she does my lashes and my lips!...
Professional an detailed...
Perfect service!!! Friendly, very professional and honest!!! I recommend her!!! Great service...
So relaxing! I love it.. 🥰🥰🥰...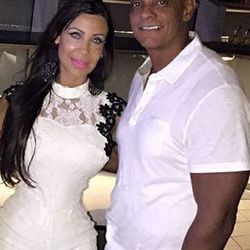 Excelente trabajo y servicio al cliente! Enamorada de mis pestañas! Amazing work and excellent customer service! Thanks Sissie, I'm in love with my new lashes!...
Sissie is the best! She basically is our family esthetician! I love how she explains everything and makes sure you understand the processes. She is very patient....
Christina is absolutely amazing! Incredibly patient with me as she worked on my face and lip enhancements. Can't wait to go back again!...
Amazing experience!! 😍😍😍🔥🔥🔥...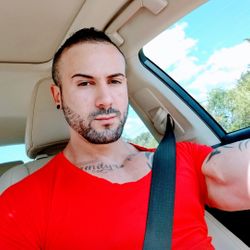 This facial has been an incredible experience, throughout the whole thing u can even feel that shes putting more than 100% into her work, after i was done i felt so relaxed that i didn't want to get up, extremely good work...
Everything was perfect!!Love my lashes!!!...
Sissie's Beauty Studio & Supply
can't wait 2cu again xo
I made an appointment for a facial; Excellent professional service with Great environment. When completed, I felt the relief of a clean and detoxed skin leaving it feeling light and clean. Unforgettable experience has me looking forward to my next...
Highly recommended.. Profesional, excellent and beautiful lashes. Thank you. 👌🏻💓...
Sissie's Beauty Studio & Supply