Dominican True Beauty Salon
12327 Orange Blossom Trial, Orlando, 32837
Dominican True Beauty Salon
12327 Orange Blossom Trial, Orlando, 32837
---
Haircuts and Other

Women's Styling With Flat-Curling Iron

Women's Haircut & Blow-Dry

Women's Haircut With Flat-Curling Iron

Women's Haircut With Thermal Press

Child's Haircut and Style

Relaxer - Keratin GG True True beauty

Relaxer - Brazilian Blowout

Special Occasions / Up-Dos

Extensions / Weaving - Implementation

Perm and Flat/Curling Iron

Perm, Haircut and Blow-Dry

Perm, Haircut and Flat/Curling Iron

---

Hair Color and other

Color and Flat/Curling Iron

Color, Haircut and Blow-Dry

Color, Haircut and Flat/Curling Iron

Color, Haircut and Thermal Press

Color, Full Highlight and Haircut

Color, Full Highlight and Blow-Dry

Color, Full Highlight and Flat/Curling Iron

Color, Full Highlight and Thermal Press

Color, Full Highlight, Haircut and Blow-Dry

Color, Full Highlight, Haircut and Flat/Curling Ir

Color, Full Highlight, Haircut and Flat/Curling Iron

Color, Full Highlight, Haircut and Thermal Press

Color and Partial Highlight

Color, Partial Highlight and Haircut

Color, Partial Highlight and Blow-Dry

Color, Partial Highlight and Flat/Curling Iron

Color, Partial Highlight and Thermal Press

Color, Partial Highlight, Haircut and Blow-Dry

Color, Partial Highlight, Haircut and Flat/Curling

Color, Partial Highlight, Haircut and Flat/Curling Iron

Color, Partial Highlight, Haircut and Thermal Pres

Color, Partial Highlight, Haircut and Thermal Press

---

Hair Partial Highlight and Other

Partial Highlight and Haircut

Partial Highlight and Blow-Dry

Partial Highlight and Flat/Curling Iron

Partial Highlight and Thermal Press

Partial Highlight, Haircut and Blow-Dry

Partial Highlight, Haircut and Flat/Curling Iron

Partial Highlight, Haircut and Thermal Press

Partial Highlight and Touch-Up

Partial Highlight, Touch-Up and Cut

Partial Highlight, Touch-Up and Blow-Dry

Partial Highlight, Touch-Up and Flat/Curling Iron

Partial Highlight, Touch-Up and Thermal Press

Partial Highlight, Touch-Up, Haircut and Blow-Dry

Partial Highlight, Touch-Up, Haircut and Flat/Curl

Partial Highlight, Touch-Up, Haircut and Flat/Curling

Partial Highlight, Touch-Up, Haircut and Thermal P

Partial Highlight, Touch-Up, Haircut and Thermal Press

Eyelash Extension Partial Set

---

Hair Highlight and Other

Highlight, Haircut and Blow-Dry

---

Nail Care

French Manicure and Pedicure

Spa Manicure and Pedicure

Polish Change - Hands and Feet

Gel Nails Full Set - Hands

Gel Nails Full Set - Feet

Gel Nails Full Set - Hands and Feet

---

Skincare

Advanced Exfoliation - Jessner

Advanced Exfoliation - Peptide

Advanced Exfoliation - Lactic

Advanced Exfoliation - Glycolic

Advanced Exfoliation - Hydrating

Advanced Exfoliation - Vitamin C

Advanced Exfoliation - Pumpkin

Advanced Exfoliation - Salicylic

Advanced Exfoliation - TCA peels

Advanced Exfoliation - Retinol Treatments

Facials - Facial With Extractions

Facials - Microdermabrasion

---

Waxing

Waxing - Brow Maintenance

---

The Hair Clinic

Alisado Orgánico, One Step

---
Reviews
Reviews are no joke! Booksy values authentic reviews and only verifies them if we know the reviewer has visited this business.
Maravillosas todas, muy amables, Roxana me realizó el procedimiento con mucho profesionalismo, Gracias...
so unprofessional! i booked an appointment for 2:30 so i arrived about 2:15 so we can have time for a consultation and to speak about what i wanted and how i wanted it and she looked at my hair and said she has to get her kid from school and she'll b...
Dominican True Beauty Salon
Dear I m human, I said to you I had a situation to pick up my son from school because for the problem the COVID 19 I prefer to do that and you said that ok I can go. (Remember you made the appointment date before and you cancel). When I come back at 3:00 pm you let and I call you and you don't answer, when you be a Mon you understand why I did that. Take care and God bless you.!!🙏
Excelente servicio. El esmero y dedicación con el que hacen su trabajo, los hacen ser A+. La Sra. Griselda pendiente a cada detalle, superó mis expectativas. Muchas Gracias...
Dominican True Beauty Salon
Gracias ustedes mis clientes son muy especiales, es una bendición tenerlo .
I have been coming to this salon for almost a year now. I understand with some of the employees there is a language barrier. I have always had exceptional service but today was not so good. I asked the lady to curl my hair and she ended up cutting it...
Dominican True Beauty Salon
So sorry to hear that, who did the hair cut? Please.
Profesionalismo y buen trato. Griselda y Zoila son un gran equipo para trabajar tu cabello...
Dominican True Beauty Salon
Gracias, Dios te bendiga.
Beyond Excellent service!!...
Dominican True Beauty Salon
Thank you ❤️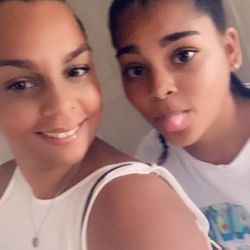 They confirmed without knowing what was going on and nobody spoke English. I got there and nobody knew what was going on. Horrible...
Dominican True Beauty Salon
Yes dear I speak English with you, but you have to come back to your house, because the FedEx call you. You have to pick up the packet they said to you they can't live in the door because your dog was a lot noise. And I splendid the Eyelash lady was off today Monday. you didn't want to hear me. You never saw me in my face I don't what happened. God Bless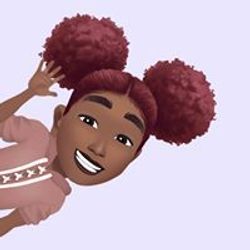 I had a Keratin treatment there today. I Love it. The people were nice....
Dominican True Beauty Salon
Thank you for let us knows. We love make our clients happy with our products.
La recomiendo full de verdd me hizo un camio y quede encantada justo lo que queria y super amables te siente amada desde que entras...
Dominican True Beauty Salon
Ustedes son muy especiales para nosotros.
Is always a pleasure to visit Dominican True Beauty Salon😊...
Love my hair color! ❤️❤️❤️...
Very professional, caring, and punctual!...
Dominican True Beauty Salon