Beauty Unleashed By Chatira
6887 Katella Ave, Cypress, 90630
Beauty Unleashed By Chatira
6887 Katella Ave, Cypress, 90630
---
Consultation

Healthy Hair Consultation

This can be a phone conference or meet and greet brief appointment to discuss services and concerns about your...

show more

Color Consultation

This is required before booking a first time color service with me at least 2 days prior to color appointment....

show more

Wig Consultation

This can be a phone conference or meet and greet brief appointment to discuss services and concerns about your...

show more

Hair Extensions/Sew in consultation

This will be in person meet and greet to discuss services and concerns about your hair prior to appointment to...

show more

---

Beauty Thermal Styles

Healthy Hair Package

*Required if first time client or haven't been serviced by me within 2 months* Looking for amazing flawless s...

show more

Shampoo Silky Press/Flat iron

*If you are a new client or haven't been serviced by me within 2 months, please book the healthy hair package....

show more

Shampoo Silk Press and Curl Style

*If you are a new client or haven't been serviced by me within 2 months, please book the healthy hair package ...

show more

Sleek Ponytail

Shampoo pressed then styled into ponytail. Hair is not included in price. Hair is available for purchase in al...

show more

---

Color

Root Touch Up

This is an add on service for color retouch only on the roots

Permanent Color

Color process that lifts, deposit, and shifts the natural hair color. Maximum grey coverages. Deep condition f...

show more

Fun Vibrant Colors

First pre lighten then vivid colors are added to achieve hair color goal. Shampoo, moisturizing treatment, end...

show more

Blonde Me

Lighting process that lifts hair to maximum desire without damaging the natural curl pattern. Shampoo, moistur...

show more

Partial Highlights/ Balayage

Highlights to lighten the hair and create natural sunkissed look or dramatic change.

Color Correction

Remove any previous color while achieving hair color goals with little to no damage to natural hair. Shampoo, ...

show more

---

Custom Treatments

Shampoo Deep Steamer Condition

Deep shampoo follow with steaming treatment that is customized for hair condition. This is great for hair that...

show more

Stimulating Oil Treatment

Hot oil treatment is great for dry scalp and brittle hair. Natural oils are massage in to help stimulate the b...

show more

Protein Mositurizing Treatment

This treatment is good for weak fragile hair in need of high protein and rich mositurizing into weak fragile h...

show more

Steam/Hydration Treatment

---

Weaves/ Extensions

Seamless Versatile Sew In

Full natural flat sew in with enough leave out to part and pull back into a ponytail with a seamless finish. S...

show more

Full Sew in w/ Closure/Frontal

No leave out and a hair piece is sew on with a full sew in extensions. Shampoo, condition, and trim is include...

show more

Partial Sew in

Most of your hair is out around the hairline and top to do versatile styles. Shampoo and condition is included...

show more

Tracks Added

At least 2 rolls of tracks are added to give hair more volume and extra length while blended into natural hair...

show more

Lace Front Wig Install

Shampoo condition and braided down to prepare for protective hairstyle. Hair glue is not used. Added band is p...

show more

Wig installation

Shampoo, condition, braid down and style. No customizing hairline or lace tint

Half up, Half down

Half up and down Partial sew in. Shampoo and condition included. Hair is available for purchase

---

Weave Maintenance

Shampoo Style Weave

Scalp treatment, condition and styled Flat iron or curled

Weave Takedown

Remove extensions and braids that have been in within 6-8 weeks. Price varies if left in more than 2 months. S...

show more

---

Naturally Curly

Twist out

Includes shampoo, condition and flat two strand twist on wet or blow dry hair then untwisted after completely ...

show more

Curly cut (Devacut)

Curls are trimmed at natural state. Shampoo, deep mask treatment and L.O.C method to seal and define curls. Le...

show more

Two Strand Twist

Shampoo, condition then two strand twisted for protective style. Can be worn into a updo or down as individual...

show more

Natural Style Updos

Shampoo and condition included to prepare natural hair for protective updo style either braids or twists. Adde...

show more

Color Gel Natural Style

Temporary vibrant color that defines natural curls

Curl Definition (wash-n-go)

L.O.C method is applied to define each curl. All natural products are used

---

Add on Services

Shampoo Blowout

Shampoo condition and blow dry straight. Style not included

Trim

Cut just the ends on straight hair.

Detangle

This is an add on service for those who neglect their hair and need a little more TLC to prepare their hair fo...

show more

Haircut

Cut into a style that frames your face and lifestyle. This is an add on service or single service.

---

Braids & Twists

Foundation Braids

Braided down for wigs. Shampoo and condition included. Style not included. Price varies depending on conditio...

show more

Braid Prep

Shampoo, condition, and trim to prepare your hair for protective styles like braids.

---
Venue Health and Safety Rules
Reviews
Reviews are no joke! Booksy values authentic reviews and only verifies them if we know the reviewer has visited this business.
my only hairstylist from now on! treats my hair with the care it needs. beautiful/speechless results! great location. 10/10...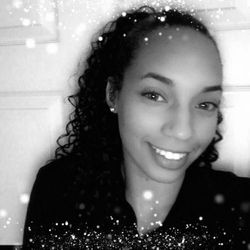 Every time Chatira does my hair it's AMAZING!!!!She is the only one I trust to educate me and give me a fly look —all at the same time. Never disappointed with the services and she's an amazing person❣️ BEST STYLIST EVER, she's got skills and flare ...
Absolutely love her. Very informative and upfront. It's been years (10+) since I've trusted someone else to touch my hair, not once did I have any doubts about her way of handling my hair. Looks like I found my new beautician 💕...
Appointment was for a consultation. Salon was clean and quiet. Chatira was nice and knowledgeable! All my questions were answered. I am booking a future appointment....
It was a pleasure to meet Chatira for my consultation. Her greeting was pleasant and she had covid protocols in place. I was impressed. I scheduled an appointment after my consultation....
As always Chatira takes the best care of her clients, she offers suggestions, tips and solutions. Along with her expertise she is gentle on my hair and patient even though I have very long curly hair. I honestly feel so comfortable and relaxed and tr...
I have been on a 18 month hair journey and unsure of what to do. I found Beauty Unleashed and I am extremely pleased with my two braid twists. I have gotten so many positive comments on my hair. She makes you feel comfortable, my appointment was q...
She did an amazing job. I walked in there with no faith and she went above and beyond!!! She was super sweet very good pricing and made me feel very welcomed. Thank you...
Chatira is absolutely EVERYTHING! Personally, I couldn't have felt more comfortable. Professionally, she is expert level in her knowledge and skillset: I look and feel beautiful. Her color treatment, conditioning, and cut is gorgeous. Hygiene and...
Chatira is the best. She always leaves my hair silky and shiny. She is knowledgeable in her craft, explaining what and why she is putting a certain product on your hair. Love her!...
Absolutely amazing! I finally found a real stylist that takes care of your hair and is great with time! Omg she's great!...
Thank you for everything you do – you're a truly talented hair stylist I really enjoyed my experience. Chatira is an excellent beautician who is very knowledgeable in all aspects. I definitely plan on returning!...
My daughter walked out so happy with her cut and deep moisture treatment. Her curls were bouncy and shiny!...
Chatira did a great job with my silk press. She took her time as well....
Loveeee it!! Better than what I asked for!...
Very nice and helpful! Gave good tips and ways to keep up my hair! I plan on going back !...
I brought my 13yr old in for the healthy hair package. The service was great! Sharona was very professional and knowledgeable when it came to natural hair care and did an amazing job on my daughter's hair. I'm definitely planning to come back soon....
I loved my experience! Sharona was sweet and did a great job on my hair. As a first time customer, I was nervous but her hands spoke for themselves! I will be returning. It's so nice to have a stylist who cares about the health of your hair and not j...
Beauty Unleashed By Chatira