GlobalTressesVirginHair
1019 HOPE MILLS RD, Suite 2, Fayetteville, 28304
GlobalTressesVirginHair
1019 HOPE MILLS RD, Suite 2, Fayetteville, 28304
---
Popular Services

Sew in with leave out (Middle &Side Part)

SilkPress Blowout (shoulder length)

---

Other Services

Full lace wig INSTALL & 360

GLUE ADHESIVE APPLICATION ONLY

Full sew in (NO HAIR OUT)

THE OLD FASHIONED TECHNIQUE before lace Closures and Frontals no hair out USUALLY REQUIRES 3 BUNDLES

Wash & Condition Hair (no blow out)

SilkPress Blowout (shoulder length)

SilkPress BlowOut (past shoulder length

Hair Color (natural colors only) browns & black

REPLACE LACE FRONTAL on WIG

This is where I take the (OLD WARN OUT) Frontals off because they do EXPIRE Y'all depends on how it is used an...

show more

COLOR NATURAL BUNDLES

To color any of your dark bundles lighter extra 99 if I have to go hi lift blonde

LACE FRONTAL SEW IN (REMOVE)

This is where I take the adhesive off your scalp carefully And remove your braids

(Purchase Bundles) Www.globaltresses.com

360 LACEFRONTALWIG INSTALL

Shampoo and CONDITIONER & tighten sew in

This is where I shampoo and Condition your hair that's underneath your sew in To keep your hair nice and clean...

show more

ONE ON ONE LACE FRONTAL& Lace CLASSES

Come learn three different techniques for a flawless frontal application. This class will teach you everything...

show more

LACE CLOSURE WIG MAKE

To make a wig with a lace closure and a band and combs if you desire

EXOTICA HAIRCOLORt is

Only on hAir that is 2-3 inches long anything longerBE READY TO PAY ‼️‼️‼️

$50 $50 $50 DEPOSITS FOR ALL SEW IN

Must PAY $50 deposit to keep spot THANKS IN ADVANCE🔻🔻🔻🔻$50 goes TOWARDS your sew in💇🏽💇🏽

Natural hair coils on short hair

LaceFrontalWig (to make only)

Branding Consultation

This includes helping you create a Brand That's it if you want to start with ,website layout and planner it's ...

show more

Quick Weave extended Ponytail

Wash,Condition & Tighten Sew in

LACE FRONTAL TOUCH UP💇🏻‍♀️

LACE FRONTAL SEW IN (50 deposit) via CashApp

---

NO CHILDREN UNLESS GETTING SERVICE PLEASE THANKS‼️

TAKE BRAIDS DOWN FROM SEW In or WIG

---

DONT ASK ME FOR CHEAP PRICES‼️

Replace FRONTALS ON WIG

Please bring your FRONTAL 1 week before to remake wig

Wig Sewn On (includes braid down or no braid down)

---

MY PRICES ARE FINAL‼️ I DO NOT USE OUTSIDE HAIR‼️

CONSULTATIONS‼️‼️

HEY YALL if you don't know what you want get a CONSULTATION don't waste your time or my time,,, EVERYONE DESER...

show more

613 Hair color per bundle

Listen ‼️🤪this takes skills,, so yes it cost to do these EXOTIC COLORS and the COLORS are not CHEAP this pric...

show more

Extended ponytail

You can come with your SCALP CLEAN OR we get a great shampoo and treatment here pay $35 extra 😊

Color (red,orange,Auburns etc)

Does not include flat iron just color process please book to get flat ironed and styled

GlueLess LACE FRONTAL (install)

CUT LACE WIG & STYLE

This is ONLY to CUT LACE & STYLE the Wig & NO FORM OF GLUES USED at all if you want glue please pick the righ...

show more

TWIST OUT SHOULDER LENGTH TO BACK

---

‼️‼️NO OUTSIDE HAIR I SALE HAIR🙋🏽‍♂️🤷🏻‍♀️

Sew in with leave out (Middle &Side Part)

---

I DO NOT USE OUTSIDE HAIR I SALE HAIR‼️

Lace Closure Sew in (Does NOT INCLUDE TAKE DOWN

INCLUDES : Braid down(cornrows) Design essentials oil(For Scalp), Net (If Desired) Customization on closure ...

show more

Wedding BOOKINGS

The Deposit is $250 because I will have to book out my whole day and will be focused on the Bride and I can do...

show more

---

NO KIDS‼️ UNLESS GETTING HAIR SERVICED‼️

---

NEED ALL DEPOSITS FOR HAIR &Frontals

LaceFrontal SEW IN ( DONT USE OUTSIDE HAIR)

This is where you get a frontal either glued or sewn down. With 2 bundles only if you want 3 BUNDLES it's DEFI...

show more

---

I DO NOT USE FRONTALS TWICE‼️‼️BUY A NEW FRONTAL

---
Venue Health and Safety Rules
Reviews
Reviews are no joke! Booksy values authentic reviews and only verifies them if we know the reviewer has visited this business.
My first time here and I must say Denise is AMAZING! She is very professional and passionate about her work. I appreciate her taking the time to both listen to my thoughts/desires and to offer new suggestions for me to based on her years of expertise...
Great customer service and product! I can't wait for my install!!! Super excited...
Always a pleasure getting my hair done with ms. Denise she is always professional and does a good job on my hair and makes sure it is done right ! She is full of good energy and positivity and has been doing my hair for about 6 years now!...
Excellent service and great work...
Densie slayed my head do y'all hear me book her she's amazing...
Excellent...
GlobalTressesVirginHair
Thanks so much
This was my first time getting my hair done by Ms. Denise. I got a silk press & blowout and I love it! I definitely recommend her and look forward to my next visit....
Denise is the best love you girl...
She is very precise with her cuts and did a magnificent quick weave...
GlobalTressesVirginHair
Thanks so much I appreciate you
Denise provided a professional and safe environment. The hair wash and treatment was amazing. I love my blow out! I will be booking again soon!...
Amazing Service excellent style wonderful job...
Ms. Denise did a phenomenal job. She has a great spirit and makes you feel good while sitting in her chair. I love going to see Ms. Denise, she gives great advice & love her clients. I will be back in 1-2 weeks. ❤️...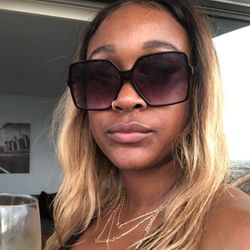 After getting my own hair done from Ms. Denise at GlobalTressesVirginHair for the past 6 years, my 10-year old daughter was eager to get in the chair and get dolled up! She walked in happy and excited and walked out saying mommy my hair looks fabulou...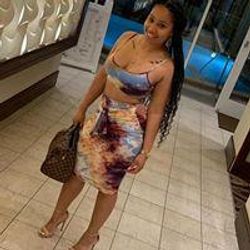 Over a month sew in...
GlobalTressesVirginHair
Thanks so much ❤️
Amazing beautician with a very kind heart...
The hair quality and overall experience was nothing short of amazing....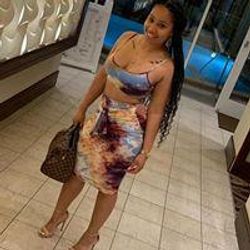 Best hair stylist in Fayetteville. Whatever your dream hairstyle is she will bring it to life. 😍...
I hadn't been to a salon in two years, since going natural, and Ms. Denise brought my hair back to life. She made me feel super comfortable as a first time client. I felt like I've known her for years. I am so excited to book my next service with her...
My first visit was great. Went expecting one thing and came out with something better. I love the fact that she cares about healthy hair as well....