Back waxing near you
Though not exclusive, back waxing is more common among men than women. As men have different skin and hair, they are much more likely candidates for this type of service. Especially those who live in warmer climates or work out frequently can appreciate the benefits of a smooth and hairless back. Although waxing is only one possible method of hair removal, it is still one of the most popular ones. As it does not require as frequent visits to the beauty salon, it is a much better option than shaving. Which additionally can't be done by oneself either. To book your appointment for back waxing near you, all you'll need to do is head to Booksy!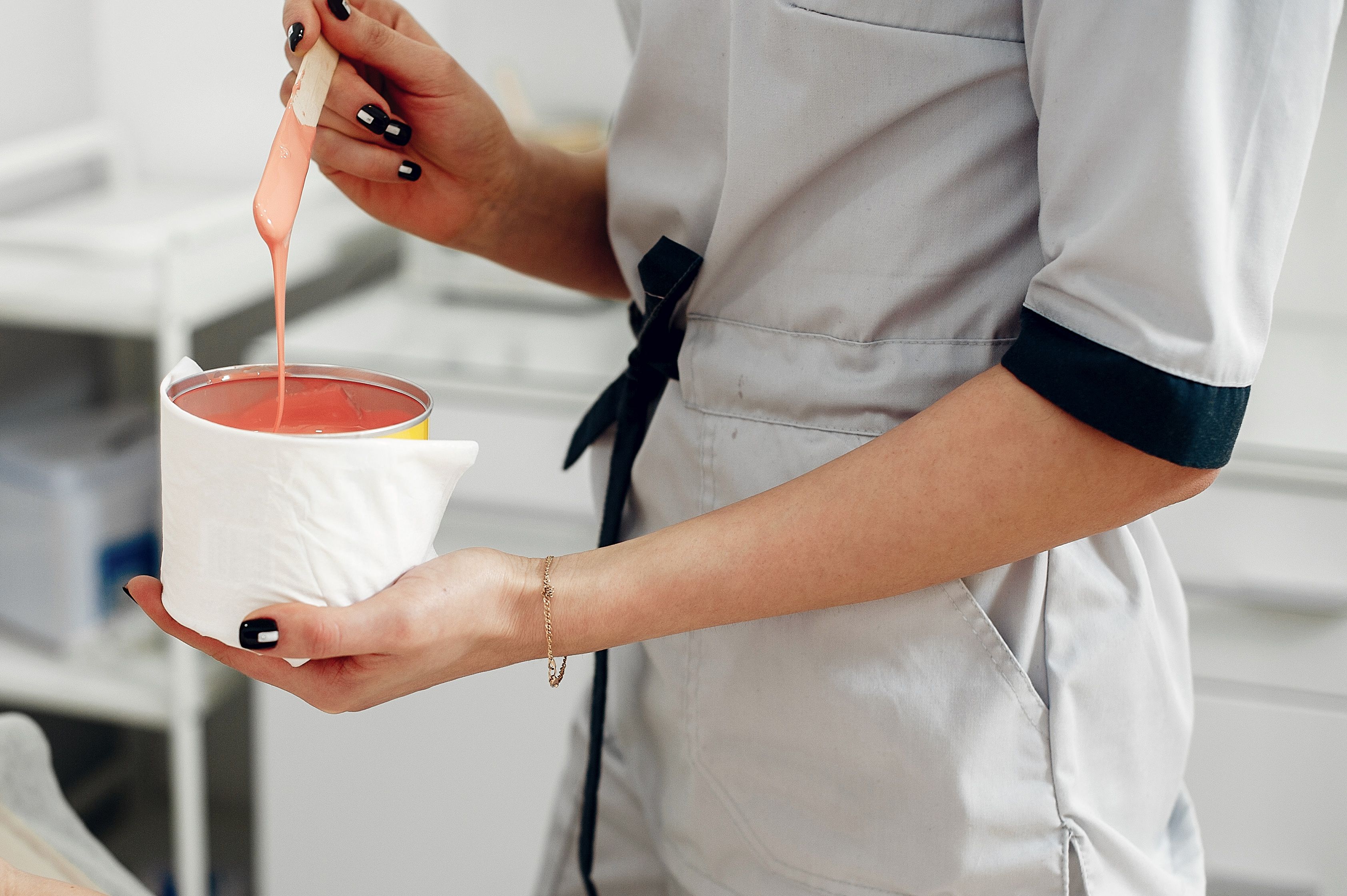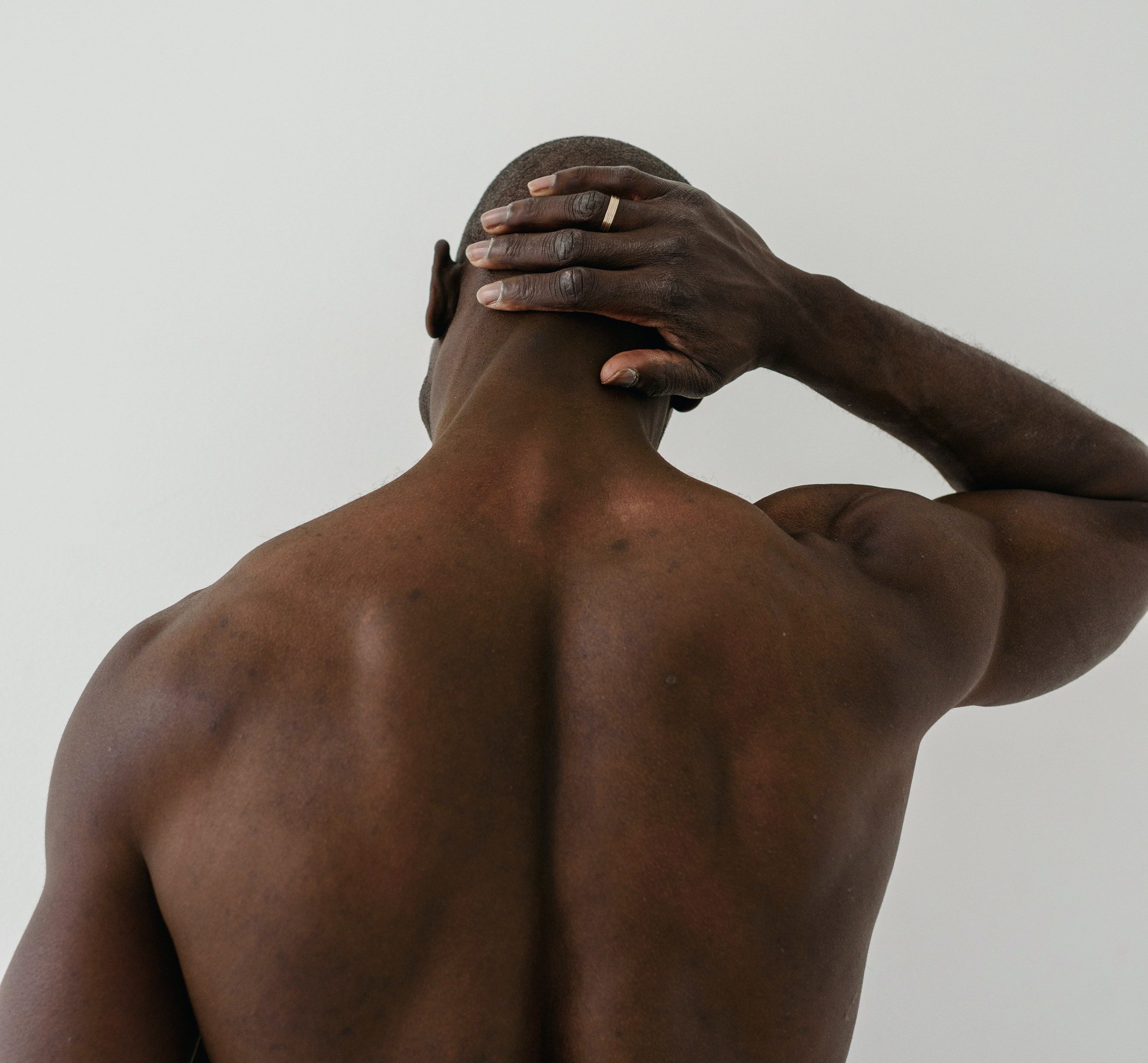 What is back waxing?
During back waxing a beautician will remove the hairs from their roots with the help of wax. Opting for a good specialist is an important step, as knowledge of skin and a proper technique can either make the experience quite bearable, or more painful. In case of waxing, it's a good  thing to remember that this first time is always the least pleasant. With each next session your skin will become more used to waxing, while your hairs will grow thinner and softer, making them easier to remove.  What to expect during a back waxing session? With skin on the back being less sensitive, waxing this specific area will not be as painful. So you won't have to come in with shaky legs. The beautician will ask you some questions to determine if there aren't any contraindications to the procedure. If you're on back acne medication, whether it's pills or a topical treatment, make sure to mention this fact. Apart from that, prepare yourself for a fairly quick and easy experience.  How do you prepare for a back waxing treatment? If you tend to shave your back, you'll want to put down your razor and let your back hair grow out. A waxologist will need your hair to be a certain length, as to be able to grab it with the wax. The day of the session don't use any lotion or oily products on your back, you'll want it as clean as possible. If you can, opt for a soft, loose T-shirt on that day, as to minimize skin irritation. You may also want to be careful with exercising. After all, you won't want to show up all sweaty to your appointment.  How much does back waxing cost? As with most beauty services, there is no one set price for male back waxing. The final cost of such a service will vary depending on various  factors, like how much hair needs to be removed, the type of wax used, or the location of the beauty salon. Typically, the price range is between forty and one hundred dollars. Fortunately, when you use Booksy, you can always check the price of men's back waxing near you. How do I make an appointment for a back waxing treatment? Forget about calling or texting, with Booksy, you can quickly and easily book an appointment for back waxing online. All you'll need to do is go to the Booksy website or open the Booksy app. Type in your location and browse through beauty salons in your area. Once you find one you like, simply check the salon's availability schedule and hit the Book button to reserve a time slot that works for you. And that's it! How to find the best back waxing place near you? Did you know that Booksy can help you with this one? How? See, we have a few cool features that can come in handy, "Map View" and the feedback option being two of them. "Map View" will allow you to see on a map of your location which beauty salon is closest to you. Then, with the feedback feature you'll be able to browse through opinions left by previous clients. This way you can choose the very best waxing parlor near you!