Business Tips
5 Ways to Elevate Barbershop and Salon Marketing with Message Blasts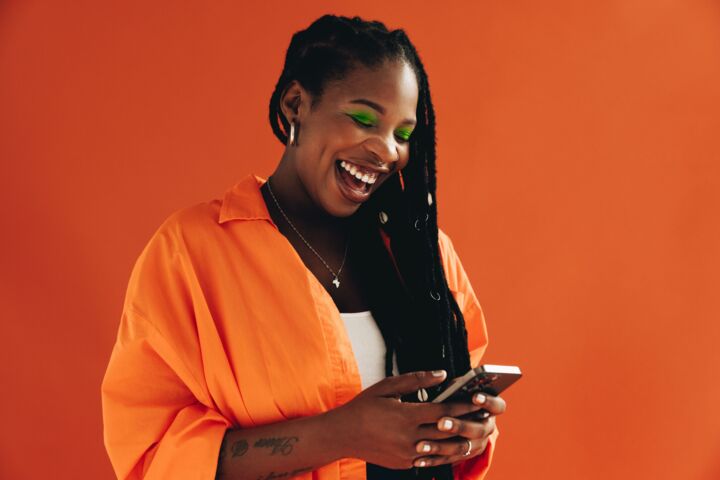 Message Blasts, one of the most loved Boosky features, are a powerful tool designed to engage clients, rekindle relationships, and drive business growth. In this post, we will explore five ways you can use this valuable tool as an opportunity to connect with new and repeat clients in a simple but effective way.
What are Message Blasts?
Message Blasts are email, push notification, or SMS campaigns designed to help you easily connect with clients. This feature offers an easy way to re-engage lapsed clients, thank new clients for coming in, promote your services with special deals or discounts, or announce exciting changes in your business.
Message Blasts can be scheduled and automated, or sent as one-off messages, right from your Booksy app. Automated campaigns can be scheduled in advance, running in the background to keep your clients engaged and connected while you work, and encouraging repeat clients to use Booksy to schedule their services. One-off Message Blasts can be used to share last-minute openings or promotions, and business updates like holiday hours or time off.
Message Blasts support your barbershop and salon marketing strategy by saving you time while keeping clients in the loop. This high-touch communication tool gives your clients a personalized experience without adding more stress to your to-do list. This means you can keep your momentum and keep bringing in bookings – even while you're busy with clients all day or taking some time away from your business.
Best of all, Message Blasts are included in your Booksy subscription. Each month, you'll be able to send unlimited emails and up to 2,000 SMS messages for no extra fee.
How to Use Message Blasts
Each Message Blast can be customized to fit your exact needs. If you're stuck, you can use one of the pre-existing templates available in your Booksy account. Once you choose a template, you can modify the content yourself and choose how to send the campaign – email or SMS.
For automated campaigns, your message will be sent according to the filters and schedule you choose. For manual or one-off campaigns, the message will be sent just once, to the client groups you've chosen.

How to Make the Most of Message Blasts
Now that you know the basics of Message Blasts, let's go through a few of the best practices to help maximize the value of this feature.

Tip 1: Bring in Lapsed Clients
Everyone is busy. Just because a client hasn't been around for a while, doesn't mean they've moved on from you. And maybe all they need to return is a little nudge. Use automated reactivation messages to remind lapsed clients about your services and offer them an incentive like discounts and free consultations to bring them back. You get to choose the timeframe and the content, to keep the message personal and relevant for your business type and clients.

Tip 2: Tailor Your Messages
Your clients get a lot of emails and texts, so it's best to keep your marketing communications targeted and relevant. Luckily, there is an easy way to group clients for easy filtering within the Message Blasts feature. When you select recipients for your message, you can easily choose from automatically grouped client lists like New Clients, Most Loyal, or clients that are Slipping Away.
Want to really customize your client groupings? On each individual Client Card, you can note custom hashtags to create client groups. For example, create a #VIP hashtag for your most loyal customers.
Then, when sending a Message Blast, you will have the option to tailor your communications to specific client groups. For example, you can choose to send your #VIP clients exclusive offers or updates. Personalized communication makes clients feel valued and connected to your business, which makes it easier to build loyalty and strong client relationships.

Tip 3: Run Promotions
While slow periods are normal for every business, you can use Message Blasts to try to combat those times when your calendar isn't as full. Using the Promotions feature, you can create a limited-time discount, a special package deal, or seasonal promotions to spread the word quickly through your client books. Sharing quick, enticing blasts with Promotions will help fill your chair and make slower seasons speed by.

Tip 4: Ask for Referrals
Your loyal clients are your brand advocates. They know about your amazing services, they've experienced your customer care, and are more likely to recommend you to their friends and family. Booksy makes it easy for you to leverage happy clients to drive more business.
Your next loyal client might be only a Message Blast away. Use this feature to share your referral offer with existing clients, or even include a discount or incentive for referring their friends to your business. It's the digital equivalent of word-of-mouth marketing, making it easy for your loyal clients to become your best promoters. Automate these Message Blasts on a schedule that you prefer, so you can bring in more business without thinking about it.

Tip 5: Make It Your Own
Last but not least, infuse your unique brand identity and personality into your Message Blasts. Customization is key when it comes to standing out in your digital communications. Booksy Message Blasts allow for branded images, customer headers, and other touches to make the message your own.
Customization helps you show off your unique vibe and create a consistent client experience – both in your salon or barbershop and in your digital communications.
The Easier Way to Promote Your Barbershop and Salon
Booksy marketing tools are designed to help you build lasting relationships with clients and grow your business. Try these 5 tips to elevate your barbershop and salon marketing with Message Blasts. When used to its full potential, this feature can be a game changer for your business – helping you manage everything from seasonal promotions and client referrals to brand awareness and client retention.
To make the most of Message Blasts, remember to customize the content, timing, and customer groups in a way that makes sense for your business. Finding out what works best might take some experimenting – so don't forget to have fun with it and be open to trying new things. And when you need to adjust, Booksy gives you clear metrics like open rates to help put data behind every decision.