How One Barber Kept His Black Owned Business Alive
Booksy Education
Business Tips
Businesses/Owners
Success Stories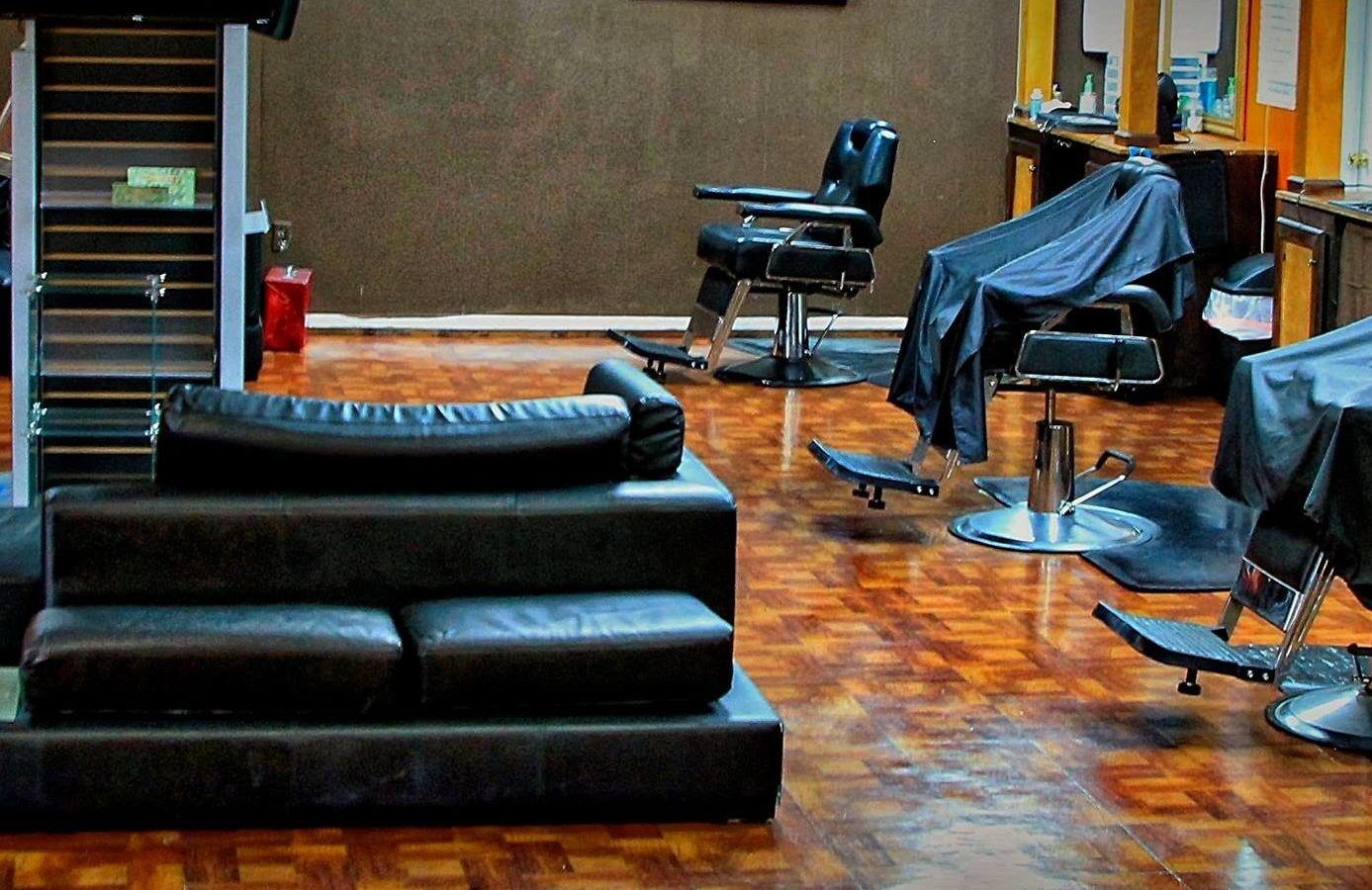 How One Barber Kept His Black Owned Business Alive
Moving forward as a beauty professional in the midst of a pandemic requires different qualities and skill sets. It takes true passion for the industry. And small business owners have to be pliable, since it takes adaptability to stay afloat during this tough time.
Jeremy Bo Jackson, who's better known as Bo the Barber, has demonstrated both of these traits in spades this past year. It took Bo over a decade to build his reputation as one of the most reliable walk-in barbers in the city of Vicksburg, Mississippi—the place he calls home.
But exactly one year ago, Bo changed his entire booking process by signing up with Booksy, only to master our appointment based software in no time. Take a moment to learn from this dedicated professional, who has spent half of his life cutting hair and all of his adult years enriching his Black owned business.
Because of his hungry attitude, commitment to the industry, and sincere humility, we chose this driven professional to participate in our Black History Month campaign. It's designed to shed light on some of the Black owned businesses on Booksy that deserve our attention and respect.
To all of the professionals who have just activated Booksy and are hungry for some keys to success—read closely. And to the industry experts who have been using the app for years but are still striving to learn even more, pay just as much attention, because Bo knows best.

Earning Independence as a Barber
Like many barbers, cutting hair was something Bo found himself doing by chance. It started off as a way for him to bond with his father—the first person who ever sat in his chair. But it wasn't long before Bo offered cuts to his uncles, cousins, brothers, and friends who kept coming back.
"At first, when I first started it was a hobby. It was something I just did. So, it was for free. Sometimes, I would cut their hair and they would see that I would do a good job. And they would give me five or ten dollars. Then, as I got better and better, I started charging them $10 or $15 or $20. And it just got bigger and bigger from there. My clientele just grew and grew," said Bo.
Some people take a lifetime to realize their passion in life. Those same individuals spend years earning a college degree. Then they sacrifice time working at a job that isn't a good fit. But Bo knew right out of high school what he wanted to do with his life for the rest of his life.
Bo admits that he's had one other job besides cutting hair. And the experience was short lived. But it inspired him to pursue the world of barbering. He knew that was important for him to be his own boss. And he learned the value of creating his own schedule, creatively expressing himself, and working independently.
"I worked at Home Depot for two months before I went to barbering school. I was just trying to find my way, trying to figure out what I wanted to do. But clocking in for work everyday with somebody always on my back helped me see that I really needed to be an independent worker," he said.
Making Barbering His World
It didn't take long for Bo to earn a spot as an independent contractor at a barbershop called Marvelous KUTZ, just a half a mile away from the home where he grew up. And within a few years the world of barbering opened another door that made it undeniable that this was how Bo would find happiness.
While attending the Bronner Bros International Beauty Show in 2012, he met a woman named Kenisha, who would become his wife and the mother of his child. Although she lived in Baltimore, Maryland she moved to Mississippi to enjoy the quiet pace of Vicksburg.
The two were married in 2018. And today, they have a son named Jeremy Jr. and another child on the way. The family spends hours in the shop together everyday, since Kenisha and Bo work together at Marvelous KUTZ. She's a hairstylist at this unisex salon, and she also believes in promoting Black owned businesses.
To Bo, part of being successful means being able to proudly showcase his work with the tools of his trade, while providing for his family. But he also gets to show other African Americans that it's possible to be a young Black business owner, who provides because of his trade.
And Bo loves the fact that his work can inspire more Black youths to find a trade that they feel passionately about, instead of looking for a nine to five that doesn't click for them.
"You don't always have to go and look for just any job. You can take up a trade and work for yourself," he said. "That definitely was a huge benefit to becoming a barber and an entrepreneur—being Black and being able to uplift and encourage more younger Black people."
This Black Owned Business Goes Online
Being a family man who appreciates the space where he grew up lets Bo share his tight knit world with every client who sits in his chair. And over the years many of them have become close acquaintances and others have become legitimate friends.
There's some clients who have been visiting his chair since they were six years old and now they're 16 years old, said Bo. He added that's another benefit to being a barber. It lets him stay close to the people he cares so much about, while still having an impact on their lives.
Over the years, clients became accustomed to the walk-in services that Bo offered. But exactly one year ago, Bo decided to join the Booksy team to usher in a new style of doing business. Although the decision to start using an appointment system started because of the COVID-19 pandemic, Bo took the time to embrace the Booksy software and take advantage of its features.
In the small city of Vicksburg, where Bo was born and raised, the population is about 24,000. However, Bo has a healthy list of clients that consists of 222 people. And he completed over 2,200 bookings during the pandemic, which hurt his Black owned business and so many others like it.
Bo added that making the transition to using the software was pretty painless. He admits that he lost a few clients, who didn't acclimate. But he attracted more clients than he lost. In particular, Booksy lets him book appointments with travelers visiting the area for work. And that simply didn't happen before he brought his Black owned business onto the Booksy platform.
Scheduling Peace of Mind with Booksy
Moving His Black Owned Business Forward
It didn't take long for this diamond in the rough to make the most out of using the Booksy software. According to Bo, the tool that was the biggest help was the reporting feature. More specifically, Bo was able to use Booksy while calculating his business finances.
"One thing that I like is that Booksy tracks a lot of data—information that I was trying to track on my own, as far as how many clients I've had and how much money I've made. And that's one of the things that's helped me, when it comes to doing my taxes. Or, even when I went to the bank and I showed them my portfolio. I used Booksy to help me apply for a small business loan," he said.
Another one of his favorite features is the Social Posts Creator, which he uses to advertise reviews. The Message Blast tool has been another big help, because it lets him better communicate with clients. Additionally, he uses several COVID-19 features. And he was able to use Mobile Payments feature to minimize his number of last minute cancellations and no-shows.
"When I was just taking walk-ins, I would wake up, and I wouldn't know how my day was going to go. I'm able to take breaks now. And if I need to leave and do something with my son, I'm able to time that and do that for him. Before, on my off days, I would be constantly texting and calling people or taking calls. Now, I don't have to do all of that, because of the app," said Bo.