Your Guide To Opening A Tanning Salon: Business Plan, Tools & Tanning Salon Software To Help You Grow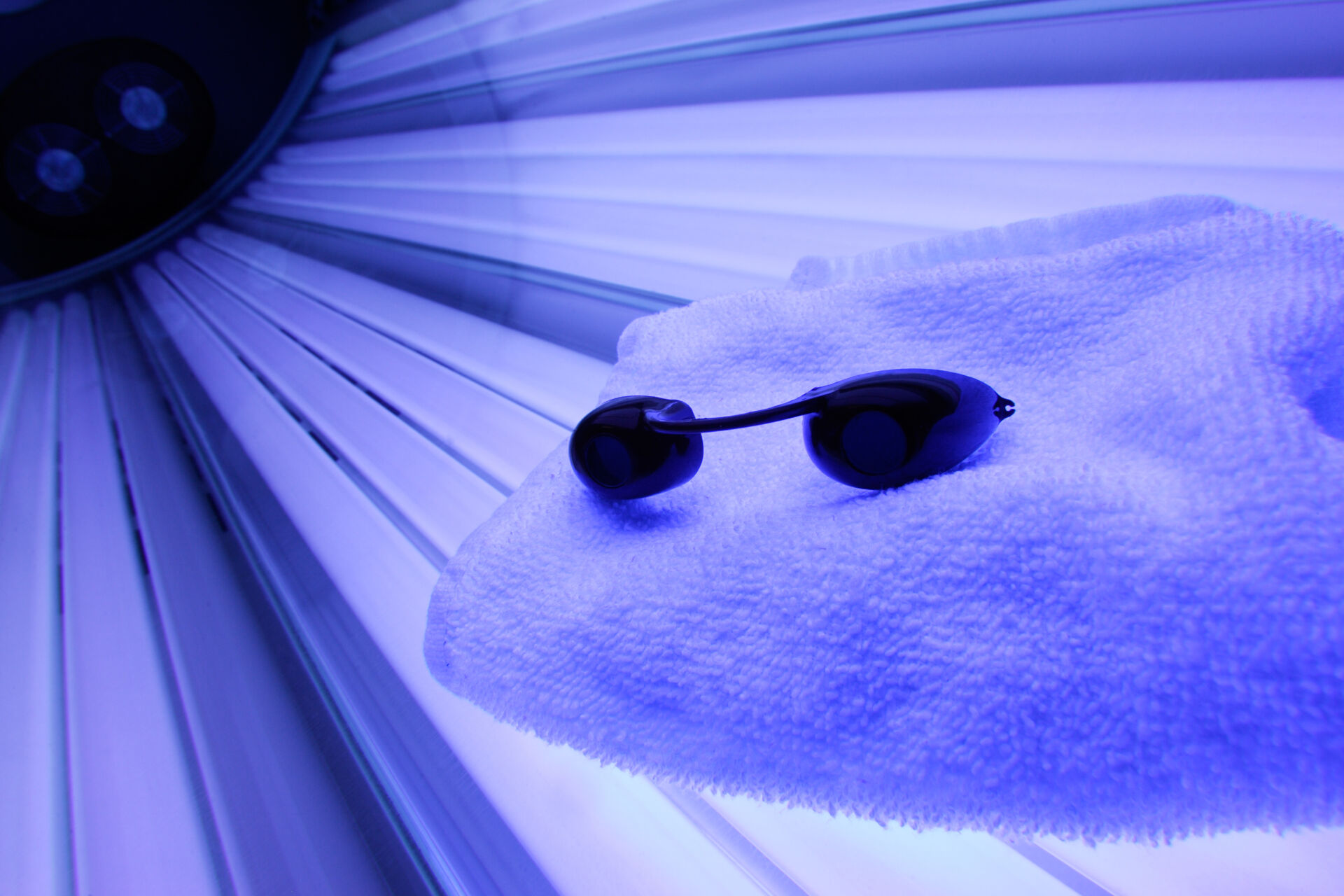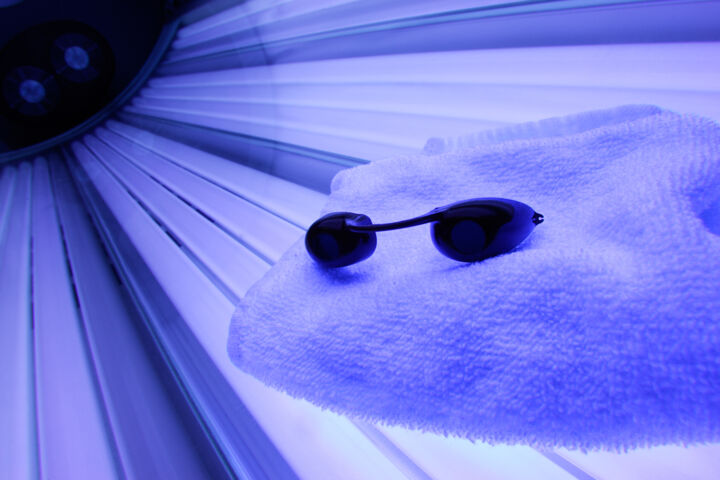 If you're someone who loves the look of bronzed, glowing skin and you're interested in starting a business in the beauty industry, a tanning salon could be a great endeavor for you.
But where exactly should you start? How much should you budget? What type of tanning salon software should you use?
To answer all that, this post will go over the ins and outs of starting a tanning salon business and what it takes to successfully launch it off the ground.
What's a tanning salon?
Tanning salons are businesses that give clients a golden glow all year round, no matter the weather outside. Tanning salons generally come in two forms:
Tanning bed salons, use tanning machines to soak the body in UV light and turn the skin bronze over time.
Spray tanning salons, use special tanning solutions, and apply them to the body using a spray.
Some tanning salons may offer both these services depending on the equipment and skills of the staff or owner.
These businesses are generally located in a static commercial location, though there is also the option to run a mobile tanning salon. You could equip a truck with tanning machines and devices and deliver your services by heading to your customers' homes or by parking the vehicle in high-traffic areas.

Why Should You Consider Opening A Tanning Salon?
The tanning salon industry is massive. According to IBISWorld, the market size of tanning salons is worth $4 billion, and there are 19,535 tanning businesses in the country.
Tanning beds and spray tan machines remain popular, and it's uncommon for consumers to purchase their own to use at home — largely due to the costs and lack of expertise. This presents a fantastic opportunity for tanning salon owners. With just a few tanning beds or spray tan machines, plus a steady stream of clients, the cost of the equipment is quickly justified.
How to Start a Tanning Salon Business
Looking for best practices on how to start a tanning salon? Like all businesses, there are steps to follow to make sure it's set up for success.
To help you do all that, here's a rundown of the things you should do when opening a tanning salon.
Research the industry
When it comes to how to open a tanning salon, it's critical that you do your due diligence and research the industry extensively. Look up tanning salons in your area. Visit them and try to glean information by asking questions like:
How many beds or spray tan stations do they have?
What services do they offer?
Do they have any products available?
How many staff do they employ?
What equipment do they use and recommend?
How much do they charge?

Become a certified tanning expert
Tanning services are incredible for sun-kissed skin all year round, but depending on your methods, they may come with risks. When it comes to tanning beds, for example, there are concerns with how they expose users to UV rays. Tanning beds are frowned upon by skin experts due to the increased cancer risk that may come from UV exposure.
Meanwhile, spray tan solutions may cause adverse reactions to certain skin types, so it's important to select the right mixtures. Testing spray tans on a small area of the customer's skin may be necessary.
There are precautions and guidelines that come with any tanning service, and you need to become an expert on these. Research the science behind these methods. Look into how they actually work and learn safe and healthy practices. You should also obtain a certification to properly demonstrate your mastery of tanning practices.
Here's a quick list of organizations that offer tanning certifications you may want to look into
Define your market and set yourself apart
In the US, the most common market for tanning consists of women aged 18 to 60. In some cases, where the states allow it, younger women may also be included in the demographic.
With info on who you're targeting, you need to think of what makes your business unique. Your expert knowledge of tanning practices is a given, but what exactly will set you apart in your target market?
A good way to carve out a niche is to offer unique business experiences. For example, you could have different lighting and music, based on the customer's preferences, or you could even make wellness packages that incorporate essential oils, bodywork, and other services.
You can also differentiate yourself through the ingredients and products that you offer. Kait, who owns the tanning salon Tans by Kait, sets her business apart by only offering vegan and organic spray tanning. Doing so allows her to zero in on her target market, which is health- and socially-conscious individuals
Calculate your costs
The next step is to determine the costs involved in renting a space, buying your tanning equipment, and running the business. These things will vary greatly depending on the size, location, and how many stations you have, but here are some estimates to keep in mind:
Rent – The U.S. national average for commercial rent is $21.39 per sq. ft. annually. Each tanning unit requires around 125-150 square feet of space, so if you're planning to have 10 stations, you'll need around 1,500 square feet. This means your monthly rent would be $3,946.88

Tanning vehicle – If you're planning to start a tanning business on wheels, you can purchase an RV or truck ($30,000 – $75,000) and equip it with the necessary tanning devices. You could also purchase a used tanning truck, and the costs will vary depending on the condition of the vehicle

Spray tanning machines – You'll find handheld spray tanning devices for as low as $175 to well over $300. Spray tanning booths, on the other hand, can cost around $2,600.

Tanning salon software – Your tanning salon software, which will be used to schedule and manage your calendar, clients, and appointments, would cost around $25 to $100 a month, depending on the solution. Booksy's software is one of the most complete solutions for salons starting at $29.99 per month

Fixtures and supplies – General tanning salon supplies and fixtures (e.g., chairs, towels, shelves, etc.) are priced anywhere from $2,000 to $5,000 depending on quantities, brands, etc.

Insurance – Between general liability insurance, workers comp, and equipment breakdown insurance, you can expect to spend $3,000 annually on business insurance costs.

Licenses and permits – The costs of licenses and permits will vary depending on your state and city. These costs likely won't exceed $500.

Staff – According to Indeed, a tanning consultant makes around $12.89 an hour, so factor this in if you're planning to hire employees.
It's wise to take your calculations and add an extra 10-20% on top, to ensure that you are covered for any unforeseen expenses.
Create a business plan
Once you have an idea of the industry and the ins and outs of how tanning equipment and devices work, it's time to get started on your business plan, which is a thorough document that outlines key details about your salon. It should include:
Your vision for the tanning salon and what you want to offer
Ideal venue location, based on your research
Target customers (include demographic + psychographic data)
Staffing needs, including position descriptions (e.g. spray tanner or consultant)
Equipment requirements
Software and other business tools, including your tanning management and appointment scheduling software
Financial analysis — 5-year plan with growth projections, operating budget, and start-up budget
Capital needed; what money you have available and how much extra you will need to start up.
Secure the ultimate location
You might already have your location in mind, but when you begin to shop around, be sure to consider things like what your signage will look like at that location and if people will easily spot your business.
What are the benefits or downsides of being in a high-traffic area with high rent costs, vs. being in a lower-foot-traffic area with cheaper rent costs? Also, consider which locations require renovations to get started.
High foot traffic areas are not always necessary. You could opt to try and find locations near gyms or other health and beauty services so that those who do walk past are people who are likely to be your target market.

Purchase your supplies and equipment
Your supplies and equipment are going to be some of the largest out-of-pocket expenses in setting up your tanning salon. You will have the option to buy brand new or second-hand, and you will need to weigh the benefits and costs.
Buying brand new is expensive, but second-hand equipment will require more maintenance. It's wise to do a cost-benefit analysis on all of your options to ensure you make the best economic decision for your tanning salon.

Find the best tanning salon software to secure bookings
Behind every successful business are good tools and apps that help owners manage bookings and market their services. Booking software should be a top priority, as it will allow you to take bookings online and manage your calendar without having to do manual admin work. This will save you a lot of time, so you can focus on serving clients and growing your business.
In addition, a good tanning salon software can be set up to remind customers of appointments automatically, which helps minimize no-shows. Some solutions (like Booksy) even offer waitlisting capabilities, so you can quickly fill canceled appointments.
All this to say that the right tanning salon software can do wonders for both the backend of your business, as well as the client-facing side of your operations. That's why it's essential to pick the best one from the start.

Hire your team
Depending on the space, services, and the number of stations in your salon, you may need to hire a team.
Make sure you look for staff that match your enthusiasm for tanning, and if you're looking at expanding your services, consider staff from different beauty backgrounds that may allow you to broaden your offerings.

Spread the word with marketing
It's recommended that you set up a website and get into social media immediately so that you can market your tanning salon, build up an audience, and create hype before the launch.
Your website should be the place that answers all of your customers' questions, including:
Where are you located?
How much does it cost?
How can clients book appointments?
Why should clients choose your tanning salon?

Uptown Sun Studio's website does a good job of urging clients to book. The company has prominent booking buttons on its homepage and other parts of the site to ensure that people don't miss the chance to schedule an appointment.
Now let's about social media. Platforms like Instagram and Facebook enable you to engage with your potential clients and industry peers. These sites and apps can help get your new tanning salon off the ground.
As such, you need to post often and have a mix of content types, including:
Fun or inspiring posts
Tanning tips
Be sure to add your booking link to your social media bio. Or better yet, have a booking button or website on your profile that allows people to schedule appointments at your tanning salon right from the social media app or site.
Bronzebyney does all of the above really well. Aside from having a healthy mix of various content types on her Instagram page, like below:
Beyond social media, you should search for directories and platforms on which to promote your services and register with them to get exposure to your brand.
Offline, make sure you are putting up flyers at local gyms and non-competing beauty salons. You could also encourage referrals from your network and existing clients.

Get ready to open
Before you open your doors, do a test run of all the equipment to make sure they're functioning properly, and see to it that your salon is spotless. You could do a trial run with friends and family to catch last-minute issues.
When it's time to open your doors, make a big deal out of it! Shout it from the social media rooftops, treat your customers like they're rock stars, and have fun with your brand-new tanning business.