Booksy's Mobile Payments have had an upgrade! We know that many businesses want to be as Covid-secure as possible, but you might not think that something as simple as Mobile Payments would help increase safety for you, your staff and your clients.
With Booksy's Mobile Payments feature, you're able to:
Fast, easy and modern contactless checkout
Reduce unnecessary contact with clients
Limit physical touchpoints around your store
Offer an 'Uber-style' client checkout with our Pay By App feature
Take advantage of one of the market's most competitive rates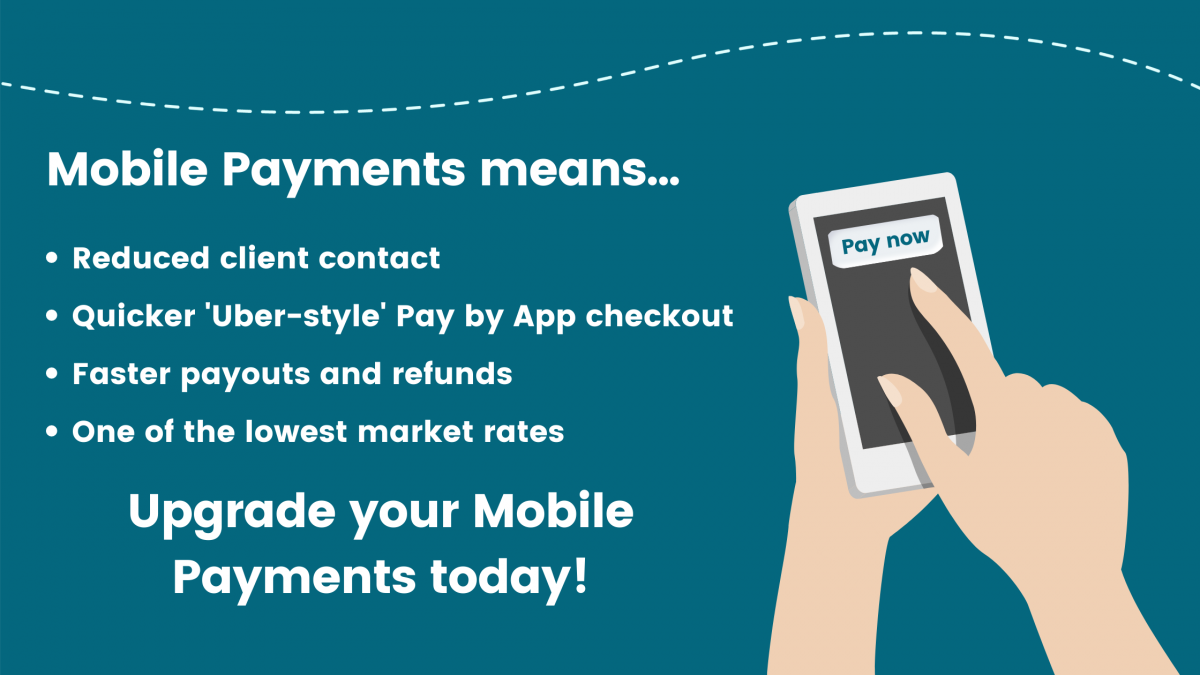 Even More Benefits to Booksy's Mobile Payments 
We're proud to say that Booksy's Mobile Payments system is in partnership with a world-renowned payment platform called Adyen. Several other popular tech companies use this system, including Uber, Microsoft, Pinterest, eBay, and Spotify. And that's in large part because Ayden has a proven track record with fraud prevention.
The fact that this feature lets people complete checkouts faster and easier is yet another reason why business owners have been activating Mobile Payments. So, if a customer is in a hurry, all they have to do is click their phone to pay. Just like they would if they were booking an Uber.
And although Booksy professionals love the fact that Mobile Payments lets business owners charge clients for services, cancellation fees, deposits and prepayments, all as a part of our no-show protection features.
Just as importantly, the Mobile Payments feature is also cost-effective. There's no extra signup fees, monthly charges, or cancellations costs associated with this feature. The only thing that our business owners pay for is a small transaction fee that comes with any Mobile Payment service, and we're proud to say that Booksy offers one of the lowest competitive rates on the market of 1.29% +20p per transaction.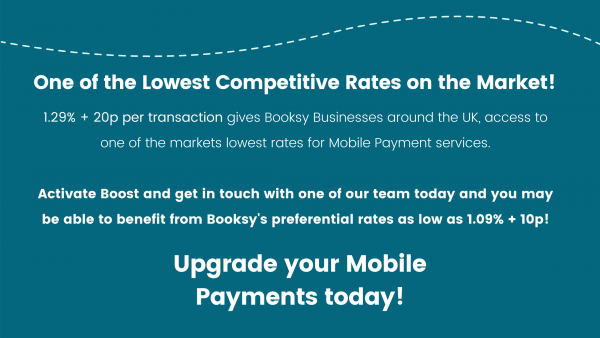 Ready to try it out for yourself? Start your free trial below and get in touch with one of our friendly consultants today!

Ready to upgrade your Mobile Payments? Check out our quick how-to video guide below.