CS Luxury Hair
101 Gatlin Ave, Suite 119, Edgewood, 32806
CS Luxury Hair
101 Gatlin Ave, Suite 119, Edgewood, 32806
---
Popular Services

Traditional (Leave Out) Sew In w/curls

Sew In Maintenance w/ Style (Tightening and wash)

Silk Press (Natural Hair)

---

Other Services

Traditional (Leave Out) Sew In w/curls

Traditional sew in (No curls)

Sew In take down (Take down, wash, blow dry,iron)

Sew in Take Down (Add On Only)

Sew in take down & Relaxer

Closure Maintenance(Includes wash,curls/straight

Sew In Maintenance w/ Style (Tightening and wash)

Luxury curls (Curl Touch up Only)

1 Process Color+ Silk press( Blacks,Browns, red)

Rinse color (Temporary color) Add on

Relaxer touch up (Med to Long Hair Only)

Virgin Relaxer (Med to Long hair only)

Relaxer on edges and leave out only

Silk Press (Natural Hair)

Natural Hair silk press, Deep Cond, Trim

Deep Penetrating Conditioner ( Add on only)

Royalty Package. Hair + Install 14,16,18"

Please text 1 week before your appointment to chec...

more

Glam Package. Hair + Install 16,18,20"

Please text 1 week before you appointment to check...

more

Diamond Package. Hair + Install 18,20,22"

Please text 1 week before your appointment to chec...

more

Luxury Package. Hair + Install 20,22,24"

Please text 1 week before your appointment to chec...

more

Queendom Package. Hair + Install 22,24,26"

Please text 1 week before your appointment to che...

more

Royalty Package+ Closure 14,16,18" + 14" Closure

Please text 1 week before your appointment to chec...

more

Glam Package + Closure 16,18,20", 16" Closure

Please text 1 week before your appointment to chec...

more

Diamond Package + Closure 18,20,22" , 18" Closure

Please text before your appointment to check inven...

more

Luxury Package + Closure 20,22,24" + 18" Closure

Please text before your appointment to check inven...

more

Queendom Package + Closure 22,24,26"+ 20" Closure

Please text before your appointment to check inven...

more

---
Reviews
Reviews are no joke! Booksy values authentic reviews and only verifies them if we know the reviewer has visited this business.
Love my hair! Great quality hair & great service! Will definitely book again!...
From the moment I walked in, I was amazed. Cierra is amazing she takes her time with your hair. She will slay your hair, you will not walk out disappointed. She is truly gifted....
LOVE Cierras work. Perfect every time...
Never disappoints love the atmosphere an also her hospitality 🥰...
As always, Cierra does an amazing silk press on my daughter's hair. She has also done mine in the past and did a wonderful. Quick and good service. Gotta love her...
Very professional and talented!...
I loved my experience from beginning to end. She makes you feel comfortable and so nice. I received a sew in and usually when I get it done, it hurts but when Cierra braided me down, I literally was falling asleep. I walked out the chair with everyth...
This review is long overdue. Life has been hectic (lol I am expecting) but omg one of the best hair services that I have gotten in Orlando. Cierra was really nice and easy to talk too. I purchased one of her hair+ installment packages and the hair wa...
I had a great first time experience with Cierra. I got the silk press which included a wash, deep condition and trim. As soon as I left, I book another appointment 8 weeks out! She has a kind spirit and a love for her job. If you're looking for someo...
Best Service! Great personality! High quality!...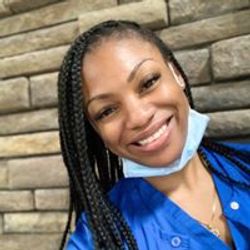 Cierra did an amazing job on my hair. I requested to switch from a silk press to a traditional sew in the day before and she was very accommodating. She's very knowledgeable about hair. Overall I'm really satisfied with my hair and will definitely re...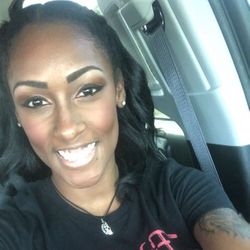 Amazing experience. Super friendly. A joy to work with. Will be back!...
My experience was perfect! The atmosphere was relaxing/comfortable, and I love my hair. She rocked my silk press! I'll be rescheduling soon....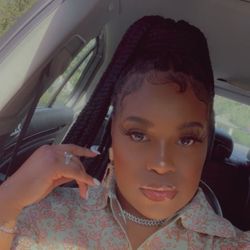 She's the best with silk presses!...
My first time visiting with Cierra. I came in to get a virgin relaxer, treatment and trim...and let me just say I'm hooked! She was so professional and personable. Her salon is exceptionally clean and tidy. I cant wait until my next appointment....
Cierra provided professional, flawless, timely services. To mention I got so many compliments on my hair. I have found my stylist finally!!!...
Cierra was so pleasant throughout the entire service. She did a natural silk press, deep condition, and trim on my hair. I love that she took the time to section my hair before blow drying and she was gentle. I recommend her to anyone looking for a q...
I love it! I just moved from Miami and it was so hard to find a stylist. It was a very cozy environment and the outcome was perfect. I will be booking again....