Ear cleaning near you
While of course, it's important to maintain your pet's coat through haircuts, there are also several other aspects, beyond hair grooming, that are essential in maintaining your pet's overall health and cleanliness. One treatment type is ear cleaning, which can easily go overlooked at times, but is actually an important hygiene practice to habitually incorporate into your kitty's or pup's routine. Regularly scheduling ear cleaning treatments for your four-legged friend comes with a whole range of benefits you won't want to miss out on—and to do so, you can simply use Booksy to locate a provider and book an appointment!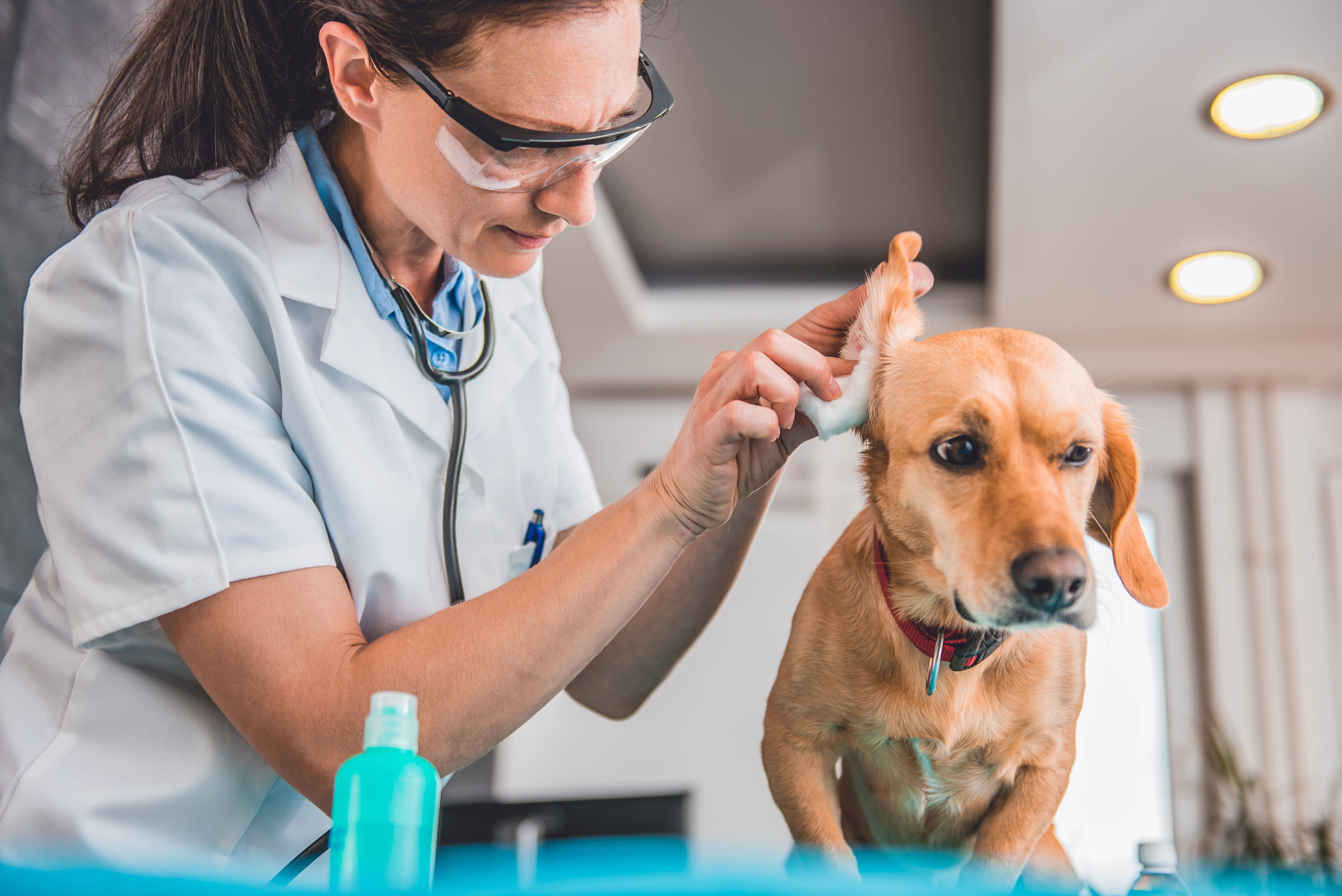 What is an ear cleaning treatment?
 A professional ear cleaning treatment for pets is a service that is designed to cleanse and remove buildup from the animal's ears. Ear cleaning treatments for pets can not only flush out dirt, debris, and mites from within the ear canal, but they can also improve your pet's hearing and prevent itchiness. Likewise, regularly scheduled ear cleaning treatments can help your dog or cat avoid ear infections and discomfort. What to expect from an ear cleaning treatment? Experienced, professional groomers never use harmful tools like cotton swabs and alcohol to clean a pet's ears! During an ear cleaning treatment, the provider may use a combination of different solutions and supplies for thorough cleansing. Cat and dog ear cleaning services typically utilize powder or liquid-based formulas and tools like cotton balls and a hemostat to extract debris safely and gently. How to find the best provider for ear cleaning near you? Searching for an amazing groomer to clean out your furry friend's ears is straightforward and easy with Booksy. Through just one simple search, you can find the best providers for ear cleaning treatments nearby—just fill in the three search fields with your information! After that, spend some time looking through your listings and checking out the reviews to help you make the right selection or use the "Sort by" filter to view the top results. How do I make an appointment for an ear cleaning treatment? The first step to making an appointment with a groomer for an ear cleaning treatment is to find a specialist near you. If you haven't done so already, in the search bar, you can fill in key pieces of information that'll help Booksy give you the most accurate and appropriate listings. Then, you'll get your results, all of which you can browse through and compare. Once you've selected your pick, click the "Book" button by your chosen service to schedule your appointment. How much does ear cleaning cost? The best way to view exact pricing for ear cleaning services near you is to use Booksy. Pet ear cleaning treatments can vary in price depending on factors like where you're located, whether you're visiting a groomer or a veterinarian, what type of animal is undergoing the treatment, and whether there is an ear infection present—but usually, you'll see that most ear cleaning treatments range between $50 to $300. How to prepare for an ear cleaning treatment? Wondering what's the best way of preparing your pet for a dog or cat ear cleaning treatment? There's not really much that needs to be done on your part since your provider will take care of all the necessary steps to prep your animal's ears for cleaning. If your pet has never gotten their ears professionally cleaned before, you could help ease them into the procedure by gently touching around their ear areas which may help them get used to receiving special attention along that area of their body.