Dog grooming near you
Is your pet in need of a routine maintenance cut or cleaning service for their fur? Just like humans regularly visit the hair salon or the barbershop to maintain their hairstyles, many different breeds of dogs also need haircuts from time to time—all you need to do is take your four-legged friend to a local dog grooming establishment! Dog grooming establishments specialize in the overall hygiene of your pet, including keeping your pup's fur clean and neat. Not sure where to find dog grooming near me? You can use Booksy to locate providers near you and schedule an appointment with your desired groomer.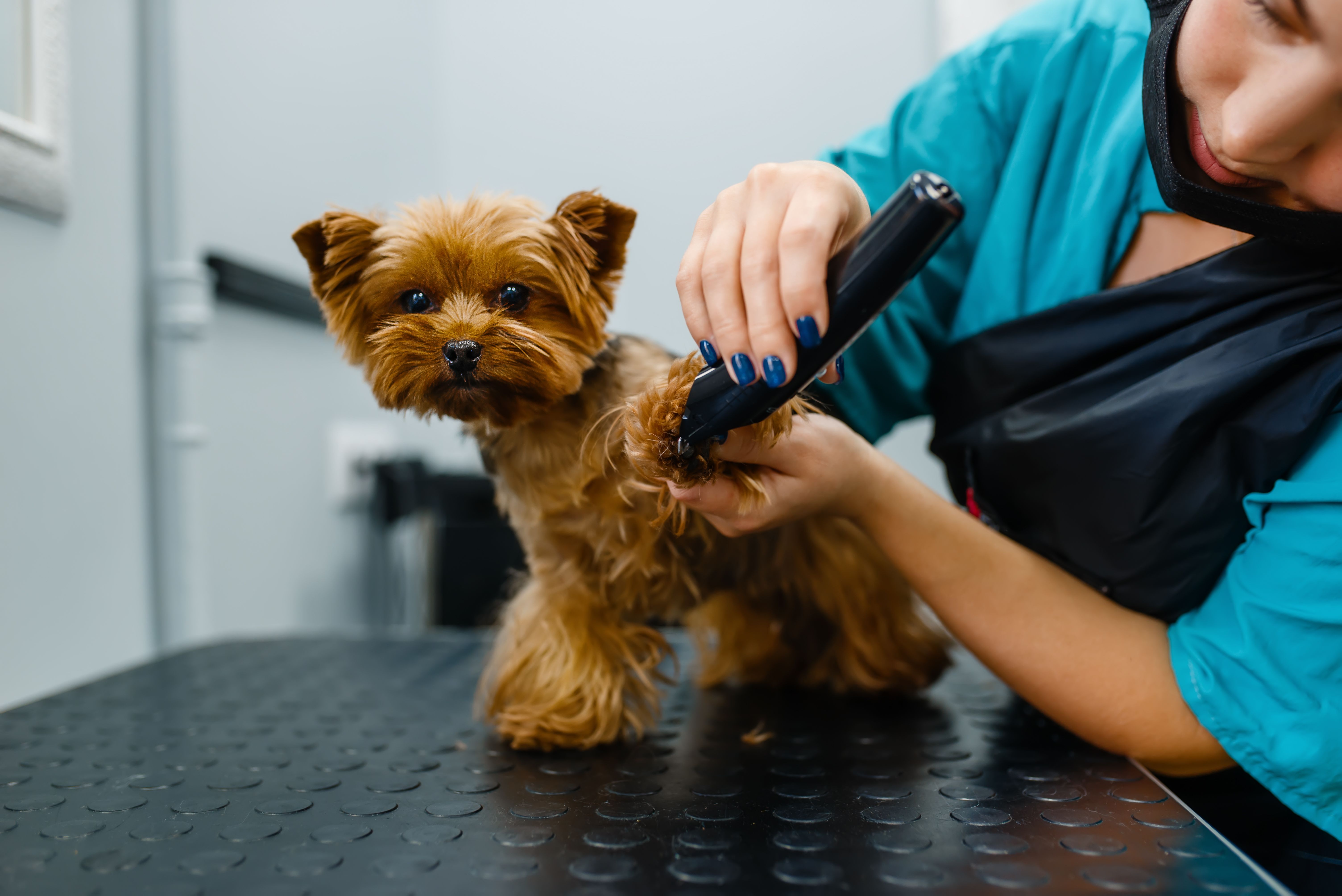 Pet Grooming - customer reviews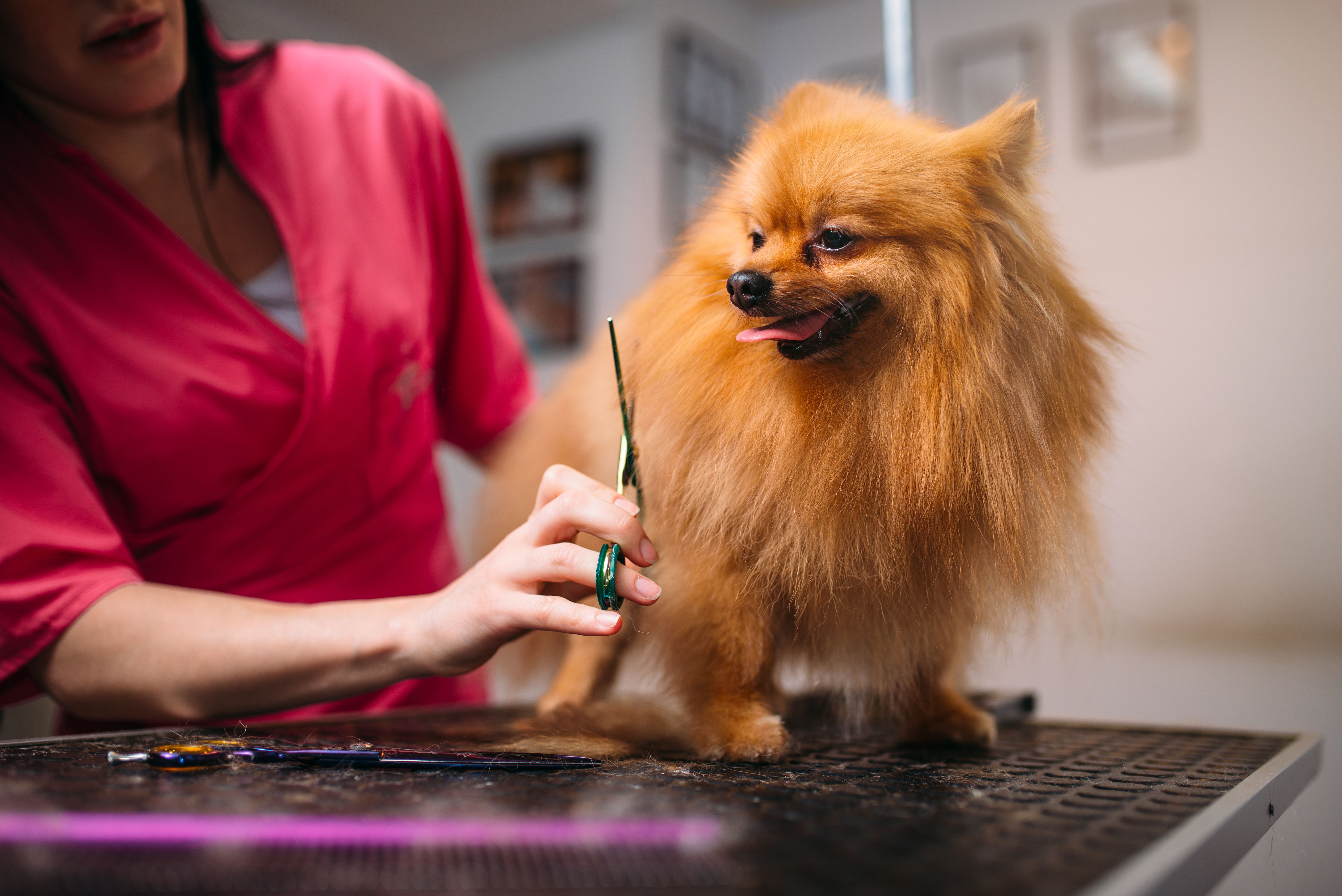 What is dog grooming?
 Dog grooming is a multi-step service that is centered around providing hygienic care for your dog and improving their appearance. Not only does grooming a dog help with keeping your pup feeling fresh and clean, but it also plays an important role in the early detection of skin diseases or other health issues as well as checking for and treating fleas, reducing the chance of ear infections, and promoting a healthy and shiny coat. What to expect from dog grooming services? During a dog grooming service, you can expect your furry friend to experience comprehensive cleaning treatment made up of several various steps. Though the exact procedure may depend on where you book an appointment, the typical steps that go into a dog grooming service include brushing the fur, brushing the teeth, trimming the nails, shampooing the fur, cleaning the ears, and clipping the fur. How to find the best provider for dog grooming near you? When scheduling with Booksy, you'll have many different options for dog grooming places near you! In order to locate the best providers, simply use Booksy's search engine bar and enter information such as the service you're searching for, where you are located, and an appointment timeframe that suits your schedule. Once you've done that, you can browse through reviews or use the "Sort by" filter to find the best of the best. How do I make an appointment for dog grooming? Making an appointment with a dog groomer is a piece of cake! You can use Booksy on the web or the Booksy mobile app to schedule appointments to dog groomers nearby, entirely from online. After conducting a search on Booksy, just locate the business that best suits you (and your pup's) needs, then click the "Book" button directly next to the service you have in mind to complete the scheduling process. How much does dog grooming cost? A dog grooming service can vary in price, of course, dependent on where you're located and which provider you book with, but likewise, it can also depend on the size of your dog and the length of their fur. For most standard dog grooming services, you can expect to pay somewhere between $30 and $90 total—however, you can always conveniently check the exact prices of services near you through Booksy. How to prepare for dog grooming? Although dog grooming is an entirely pain-free procedure, it can still sometimes be a stressful experience for pups who may not be used to grooming. To best prepare your dog to get acquainted with grooming procedures, you can practice at home by running your hands along the dog the way a groomer would, including on its belly, paws, back, and ears. Additionally, some dogs may feel more comfortable with being groomed within a home environment so there's always the option to book an appointment with a mobile dog grooming provider.