Hair removal for men near you
The hair removal market may have been primarily dominated by and catered to women throughout most of history, but in actuality, hair removal is a unisex procedure, so there are plenty of options of hair removal services for men as well! While a large number of men may own a great set of clippers or a high-quality electric razor for their at-home grooming needs, nothing quite compares to the satisfactory effects of professional treatments that focus on body hair removal for men. So, whether you're interested in finding a provider for chest hair, back hair removal for men, or anything in between, you're bound to find a great selection of options on Booksy.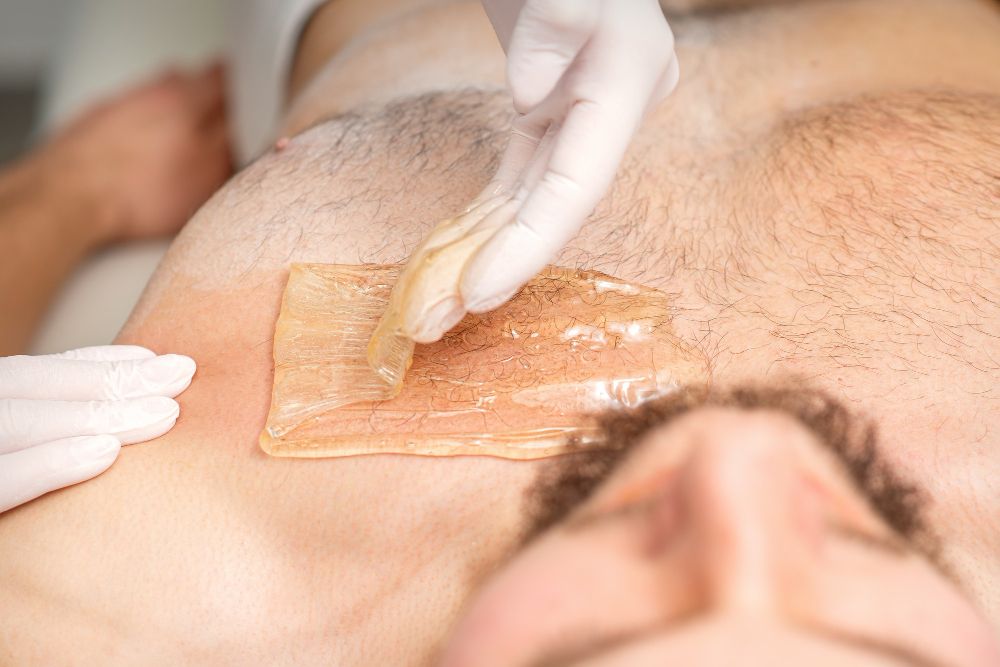 Hair removal for men - customer reviews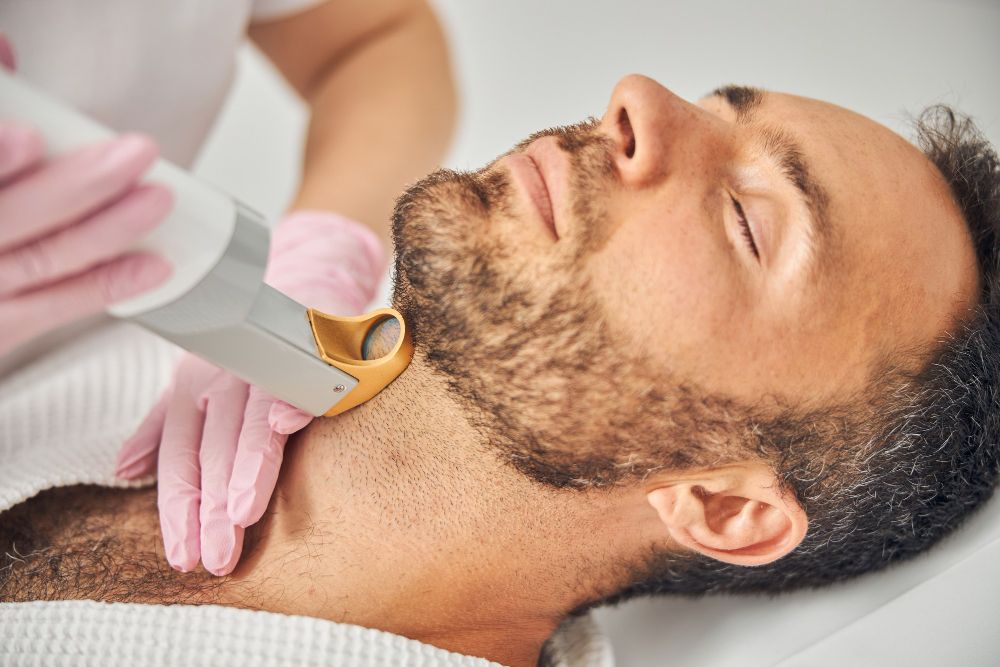 What is hair removal for men?
The name pretty much speaks for itself—treatments that fall within the category of hair removal for men are epilation techniques that are targeted toward male clients. Men's hair removal procedures can be performed on relatively any portion of the body, but some of the most common zones include areas like the back, chest, stomach, neck, pubic area, arms, legs backside, sideburns, and along the brows. What to expect from a treatment for hair removal for men? A men's hair removal treatment can help you easily accomplish smooth and hair-free skin! There are several types of hair removal treatments that are offered to men, so each one will look a bit different from the next in terms of both the procedure steps and how long the effects will last. Most men opt for treatment types such as threading, waxing, sugaring, laser hair removal for men, and electrolysis, which is considered a method of permanent hair removal for men. How to find the best provider for hair removal from men? Using mainstream search engines to find amazing providers near you isn't as easy as typing something like "best laser hair removal for men near me"—for finding the best of any type of men's hair removal treatment, head over to Booksy and start a search! After you've been presented with your local listings, use the "Sort by" filter or browse through your options and let the customer reviews help you in determining the best choice for you! How do I make an appointment for a treatment for hair removal for men? You've already successfully learned how to find options for the best hair removal for men nearby—now, you'll just need to learn how to schedule your appointment. Use the Booksy search bar the same way you did before, by filling in the fields with your personalized search information. Then, you can scroll through your listings and book an appointment to your top pick by clicking the "Book" button featured next to it. How much does hair removal for men cost? Hair removal services for men come in an array of different price points, not only depending on which type of hair removal treatment you book, but also dependent on who your provider is and where you're currently located. The size of the area of unwanted hair may also play a role in how much your hair removal treatment comes out to be. To compare prices and view exact costs for your area, check out your options on Booksy. How do you prepare for a treatment for hair removal for men? To learn how to best prepare for a hair removal treatment, consult with your provider about the specific treatment type you've chosen. Because there are several options for hair removal, each one may have a slightly different set of preparatory steps to take. However, for most professional hair removal treatments, you'll want to avoid things like shaving or direct sun exposure before arriving for your appointment. Additionally, you may want to speak with your provider about medications or supplements you're taking, which can be important with some hair removal methods like laser hair removal.