Hair transplant near you
While many people try using medicated hair products and taking supplements to combat hair loss, sometimes, these types of treatments work to no avail, showing little to no results. But all hope is not lost—there is one procedure that is a surefire way of tackling issues like balding and hair thinning, through a hair transplant procedure. Hair transplantation rehabilitates the hair and provides a long-lasting, even permanent solution to restoring barely-there tresses. Interested in getting a hair transplant procedure near me? Let Booksy be your guide to finding and booking hair transplant doctors in your city!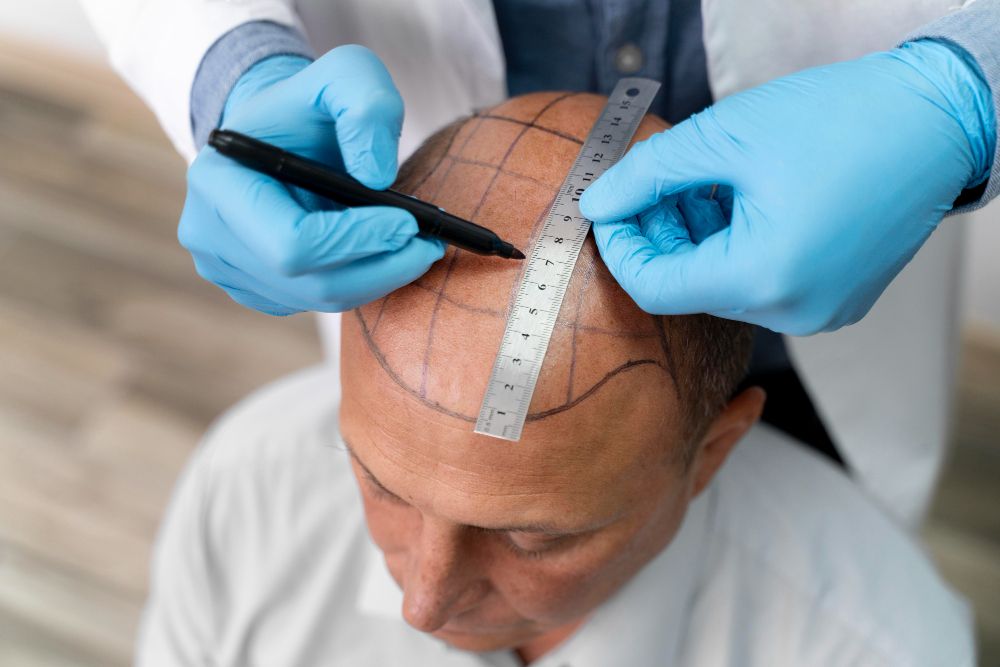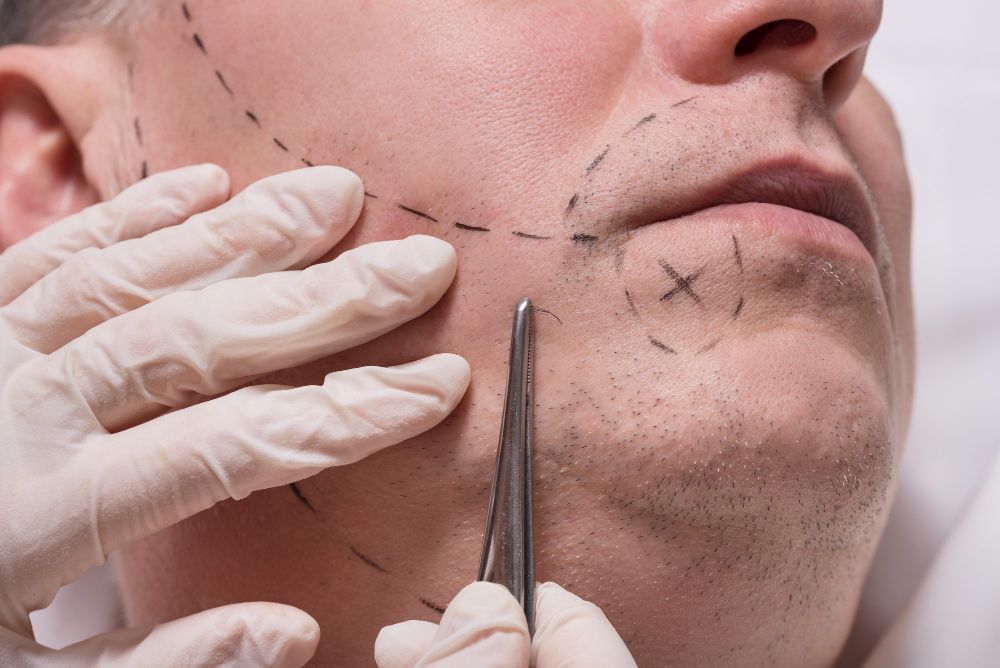 What is a hair transplant?
 A hair transplant is a surgical procedure that is designed to move hair that already exists on one area of the body, to a zone that has little or no hair—which can be done through one of two methods: FUE (follicular unit extraction) or FUT (follicular unit transplant). Hair transplants are a great treatment option particularly for men experiencing male pattern baldness, people with thinning hair, as well as those who have lost hair due to burns or scalp injuries. What to expect from a hair transplant? Following a hair transplant procedure, your scalp may initially feel tender, and your hair transplant specialist may wrap your scalp in bandages and prescribe your pain relief medication and antibiotics to help you through the first few days of your recovery. It is normal for the transplanted hair to fall out within two to three weeks after surgery, as new growth will emerge through the follicles within the next few months. How to find the best provider for a hair transplant near you? If you're looking for an establishment that you can visit to get a hair transplant near me, you can use Booksy to find some of the best hair transplant doctors in your local area! To find a great provider, enter your information into Booksy's search engine bar. Then, you'll get your results, which you can browse through and use the customer reviews to help you determine the top options—or try out the "Sort by" button and filter by "Top Reviewed". How do I make an appointment for a hair transplant? Scheduling visits for any sort of medical procedure can feel daunting, but with Booksy, making an appointment to a hair transplant clinic is stress-free. Start off by filling in the search bar's fields with your personal search criteria like what you're looking for, where you're located, and which appointment time works best for you. After that, you can freely look through your listings and book your favorite by clicking the "Book" button by it. How much does a hair transplant cost? Although a hair transplant procedure may not be the cheapest solution for fighting baldness, it certainly is the most long-lasting one which is well worth it for many people. On average, most hair transplant procedures are priced between $4,000 and $15,000—but the final price can fluctuate depending on who your provider is, where you're located, and the size of the treatment area. To find prices for hair transplants near you, take a look at your options on Booksy. How do you prepare for a hair transplant? You'll get the best hair transplant preparation instructions directly from your surgeon, as they'll provide you with crucial information and all the dos and don'ts of what to do to prepare for your treatment. While speaking with your provider, they may specify things such as eating and drinking guidelines, adjusting or stopping certain medications, and ditching smoking before surgery. Following the provided instructions carefully will help the overall process of getting a hair transplant go smoothly and reduce the probability of complications.