Men's Waxing near you
If you're a bodybuilder or don't like body hair, a men's waxing is what you need! Plenty of salons offer waxing services for men. You can wax your head, chest, legs, and even go for a full Brazilian you're feeling frisky! Bodybuilders are fans of men's waxing because the lack of hair shows off their muscles. Too much body hair can also be unattractive to women, so hot waxing can be just what you need to impress your crush! If you look like a gorilla with your shirt off, a men's waxing can help you look human again! Booksy is the perfect tool to use to find salons offering men's waxing in your area, so don't wait to give it a try today!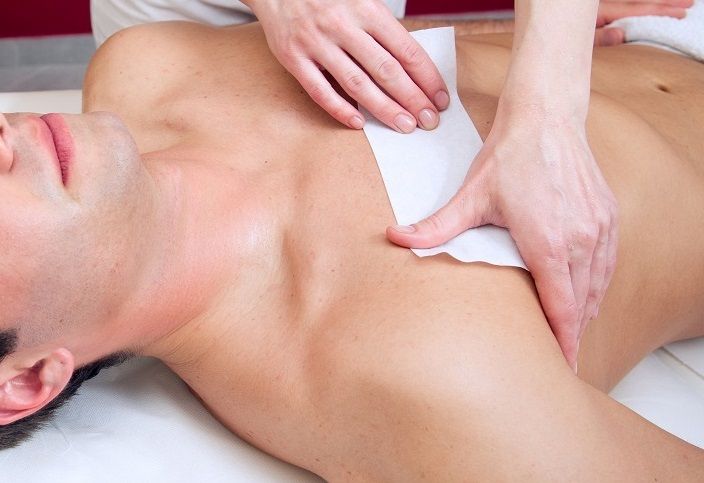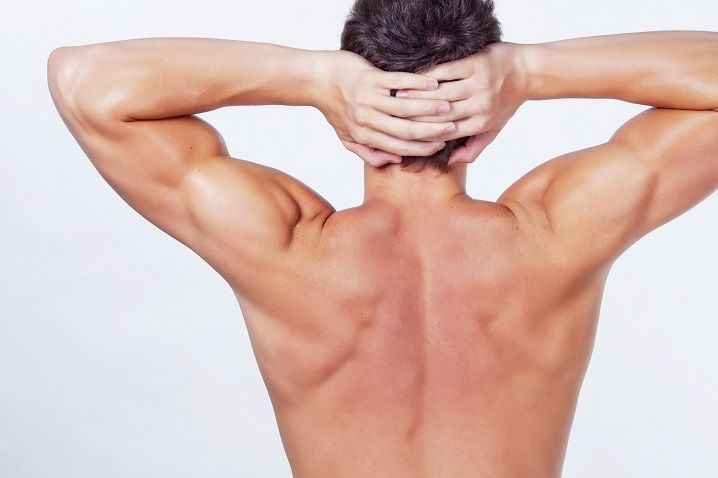 What Body Parts Can You Wax?
There's really no limit on which body parts you can and can't wax. It's an open season if you want to get rid of problematic hairs. Salons can wax your arms, head, back, buttocks, pubic hair, and legs. Also, certain salons will offer more extensive waxing services than others. That's why it's critical to use Booksy to find salons in your area that can wax the right parts for you. Some salons will offer full Brazilian waxes while others won't. What Can Men Expect During a Wax? A high-end salon will have a comfortable waiting area with adequate seating. If you've used Booksy to schedule your appointment, you shouldn't have to wait very long. Your appointment will only last around 15 - 20 minutes, depending on which body parts you want to be waxed. After you're done, your wax will last for up to six weeks before hair starts to grow back. Bear in mind a waxing will involve a fair amount of discomfort. The act of tearing out hairs can be quite painful, but it's very brief and will go away in seconds to minutes. How to Get the Best Men's Waxing? Hot waxing isn't something you should let an amateur do or try to do on your own. It's crucial that you find an experienced professional in your area to do it for you. The best way to do so is to use our fantastic app called Booksy. You can compare user reviews, prices, and services for each salon in your area. You can even learn about talented waxing artists by name. Make sure that you request them for your appointment! What Should You Not Do Before Waxing? You want to be clean and groomed for your appointment. Also, don't shave the areas that you're going to have waxed for at least a week. To make it easier to target suitable hairs, they need to be longer. That also aids in the waxing process. Also, you should avoid sex before a bikini wax. Finally, try to avoid scheduling your waxing around the time of your period. That's because your skin will be extra sensitive during that time, and it will hurt more! What's the Best Way to Book an Appointment for a Men's Waxing? Sure, you can walk into a salon and request a men's waxing, but that's not what we recommend. For one, the salon could get slammed, and you could wait there for hours. It's also not very considerate to the employees at the salon. It's always best to book an appointment. To make things even easier, you can schedule an appointment through Booksy! All you have to do is hit book now, pick an available time slot, and hit confirm! You can even specify a wax artist by name for your visit. How Much Does a Men's Waxing Cost? It will depend on the salon you visit, which part you're getting waxed, and more. A Brazilian or bikini wax will cost more than waxing other parts. That's why it's so crucial to use Booksy to find the best deal close to your home. After all, who wants to pay too much for a men's waxing? Try to find a location that has excellent prices and fantastic reviews to get the best experience. Brazilians can cost anywhere from $133, while other body parts range around $67. Articles Everything You Need to Know About Male Waxing What You've Wanted to Know About Waxing The Best Way to Remove Your Pubic Hair Summer Hair Removal Tips for Traveling