Airbrush makeup near you
If you open your makeup bag and take a look inside, you'll likely find a variety of products with different types of formulas from powders to liquids and even hybrid solutions like cream-based cosmetics. While these types of beauty products are great for everyday wear, there's one type of makeup that you probably won't find in your personal beauty arsenal. Does airbrush makeup ring a bell? Long lasting and water resistant, this style of makeup will give you flawless all-day coverage that's perfect for weddings, special occasions, and more! Get the look by booking an appointment with a great airbrush makeup artist nearby via Booksy.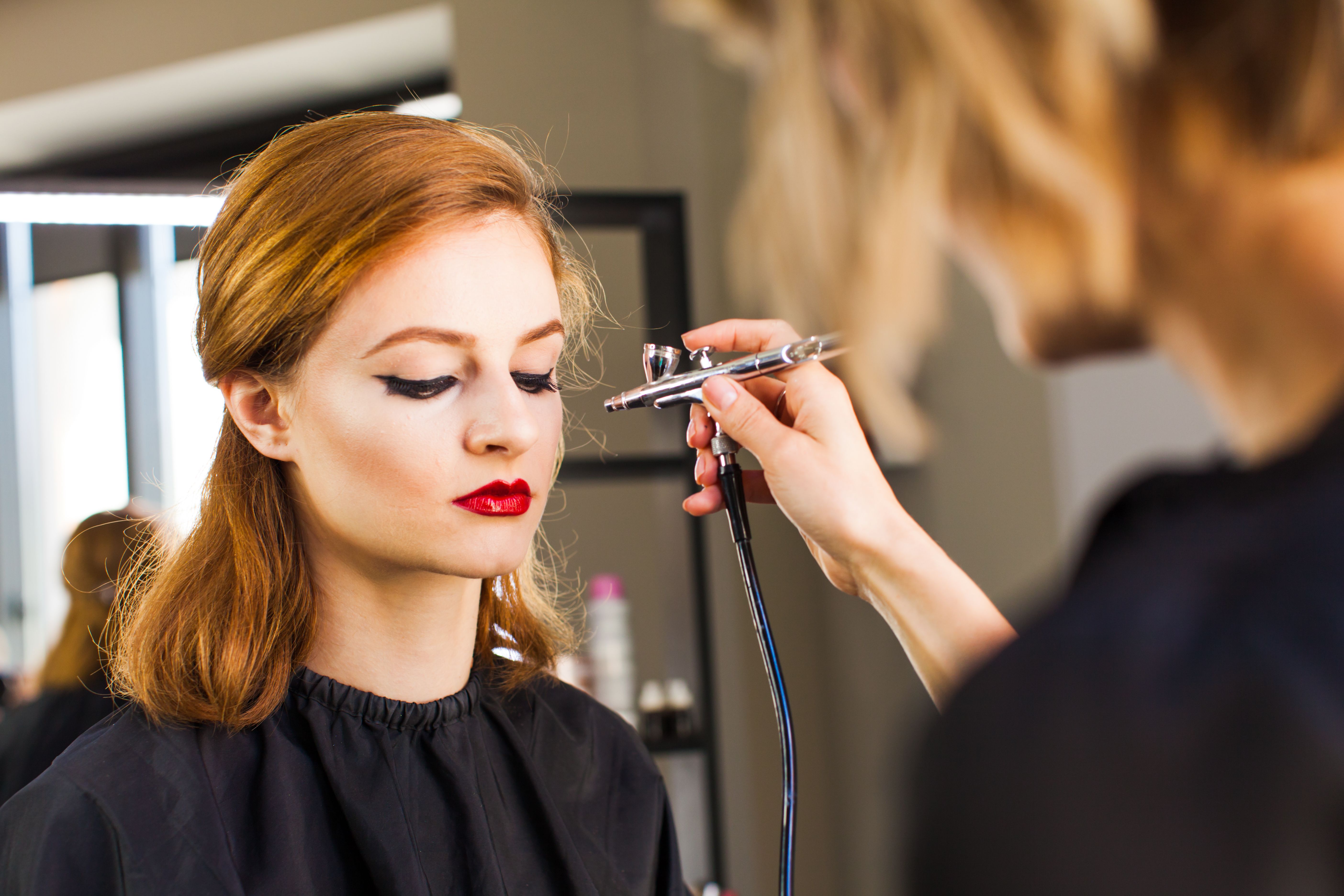 Airbrush makeup - customer reviews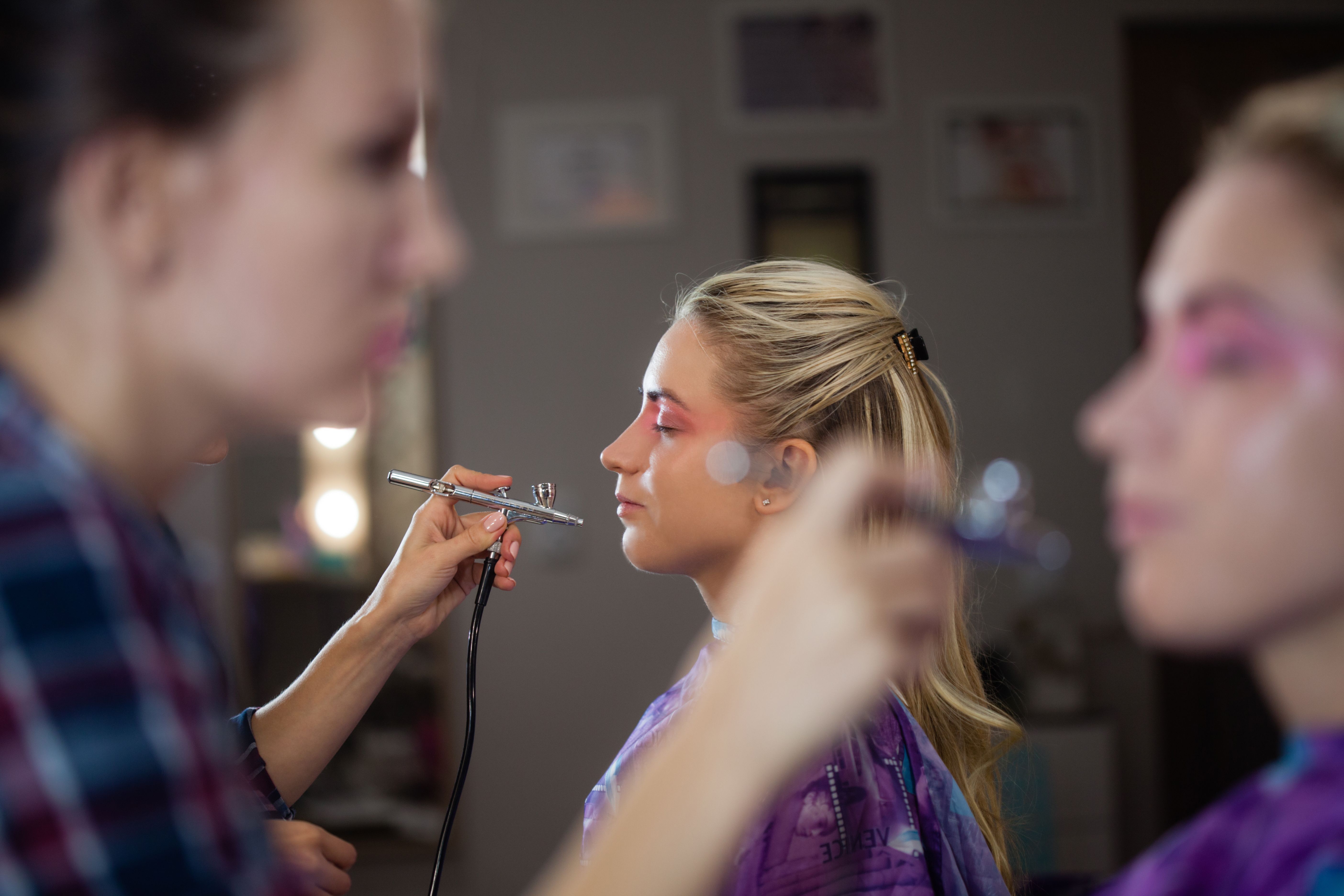 What is airbrush makeup?
 Instead of using traditional makeup application tools such as brushes or sponges, airbrush makeup is applied through a no-contact method, being misted directly onto the skin with a trigger-controlled spray gun. Airbrushing results in a perfect photo-ready finish, minimizing the appearance of the pores and giving off an HD look, which is exactly why airbrush wedding makeup and airbrushing for industries like film and TV is so popular. What to expect from airbrush makeup? Airbrush makeup is suitable for all skin types, so if this is something you've had your eye on, give it a try! When working with your MUA, they'll be able to create a customized look based on your expectations whether you're going for bridal airbrush makeup or a funky look for a fun night out. Because airbrush makeup comes out in the form of a sheer mist, its coverage is buildable, making it a versatile option for many different occasions. How to find the best service for airbrush makeup near you? "I'm ready to book an appointment for airbrush makeup near me"—great! We'll point you in the right direction of where to find the best airbrush makeup services, locally. By using Booksy, you'll be able to search, find, and book all types of beauty treatments, including airbrush makeup. With an extensive list of options right at your fingertips, you can check out the best picks by using our sorting filter or by reading client reviews. How do I make an appointment for airbrush makeup? Let's face it, making appointments is usually a monotonous and daunting task—but Booksy has revolutionized the appointment scheduling process by breaking it down to a simple online format, where you can book directly from your mobile device. To schedule an appointment for airbrush makeup near you, use Booksy to search for and locate your desired service, then once you've found your personal winner, click the "Book" button that's located next to it. How much does airbrush makeup cost? Typically, the price of airbrush makeup will depend on where you're located and which particular makeup artist you choose to work with. However, as a general rule of thumb, you'll find that most airbrush makeup services cost somewhere between $100 and $200. Some makeup artists may charge additional fees for bridal looks or ones that are more complex, for example makeup looks involving intricate and detailed designs. How do you prepare for airbrush makeup? The most important aspect of preparing for airbrush makeup is adequately prepping the skin so that the final outcome is pristine and doesn't appear textured or cakey. Your MUA will likely do this for you, however, it doesn't hurt to take some extra steps at home. Before your airbrush makeup appointment, be sure to give your skin a thorough cleanse to remove any old makeup residue, oil, or dead skin cells. After that, you'll want to rehydrate your face and smooth out your skin by applying a light moisturizer and letting it fully absorb before treatment.