Eyebrow tattoo near you
Filling in your brows can oftentimes be trickier than applying any other type of makeup. Not only is creating the perfect arches somewhat of a craft but also there's the added struggle of making both your brows look cohesive. Imagine waking up in the morning and having your eyebrows look picture-perfect every time—or don't imagine and simply make it a reality with a permanent eyebrow tattoo! Eyebrow tattoo makeup doesn't just eliminate a step out of your makeup routine, but it also enhances the overall appearance of your eyebrows. If you're ready for beautiful and bold brows, book an appointment for an eyebrow tattoo treatment on Booksy!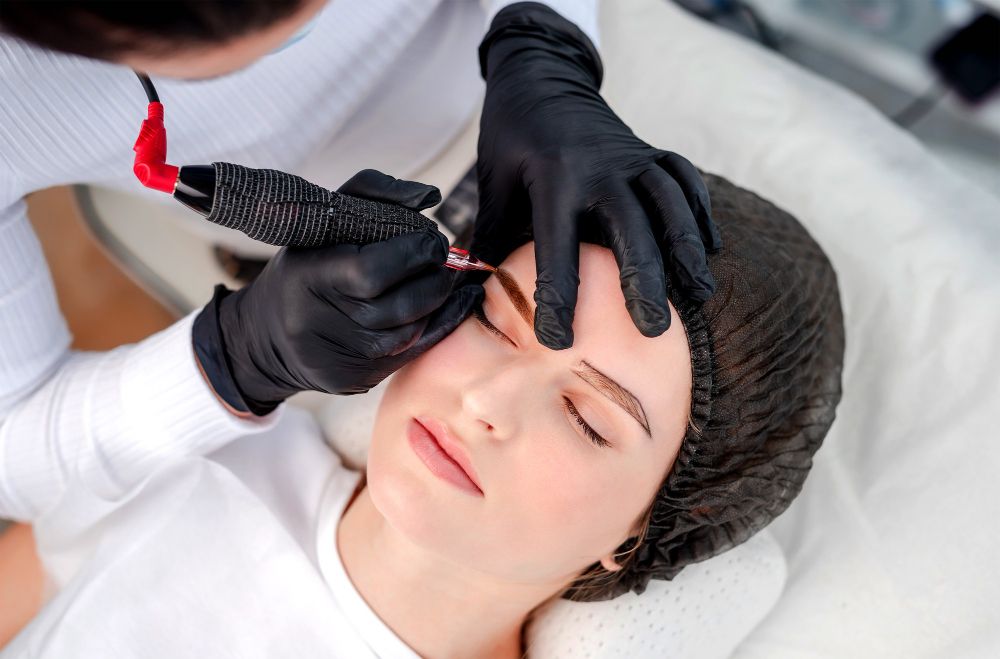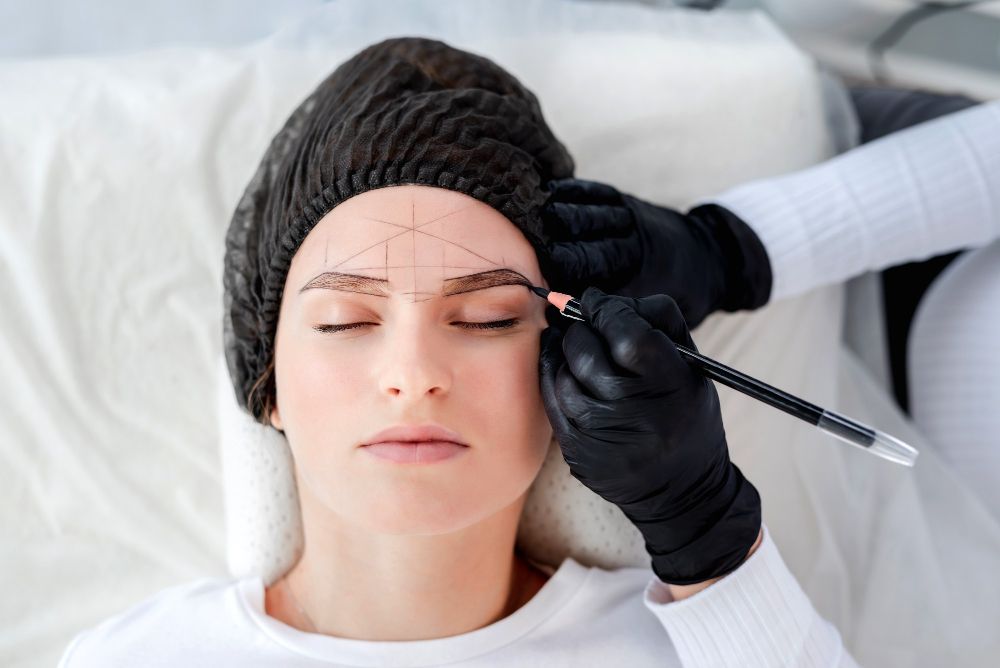 What is an eyebrow tattoo?
 Eyebrow tattoos are a form of permanent makeup that is used to create natural-looking, hair-like strokes to fill in brows that are sparse, thinning, or light in color. This type of treatment can help the brows appear more pronounced, thicker, and perfectly shaped without the use of traditional makeup techniques. Eyebrow tattoos can follow several different methods including microblading, nano brows, and ombre eyebrow tattoo procedures.  What to expect from an eyebrow tattoo? Much like henna, eyebrow tattoo treatments result in darkened and more voluptuous brows—however, with eyebrow tattooing, the result lasts for much longer, for up to one to three years on average! During an eyebrow tattoo, your specialist will work with you to select a brow shape that works best for you as well as the appropriate color for your hair and skin tone to create a set of eyebrows that suits you. How to find the best provider for eyebrow tattoos near you? Eyebrow tattoo near me? Take a look at some of the best providers in your local area with Booksy! The first thing you'll want to do to locate nearby specialists is to use the search bar to specify the exact service you're looking for, where you are located, and a suitable appointment timeframe. After that, you can browse through and read customer reviews to help you decide on the top picks or use the "Sort by" filter for a super speedy process. How do I make an appointment for an eyebrow tattoo? If you're thinking about booking an appointment for a cosmetic eyebrow tattoo, you can do so with ease via the Booksy app or by using Booksy on your computer's browser. Once you've used the Booksy search bar to conduct your initial search, you'll be shown listings that offer eyebrow tattoos nearby. To book an appointment to your desired service, just click on the "Book" button displayed next to the treatment. How much does an eyebrow tattoo cost? You already know how to use Booksy's search bar to find local treatments and schedule appointments for them—now, there's just one thing left to cover before you hit the salon. So how much does an eyebrow tattoo cost? Typically, brow tattoo treatments fall somewhere between the $300 and $500 price range, and touch-up appointments cost around $100 to $150, but you can discover exact costs for businesses near you on Booksy. How do you prepare for an eyebrow tattoo treatment? Preparing for an eyebrow tattoo treatment is much like preparing for a regular tattoo! That being said, there are a few guidelines you'll want to closely follow before your appointment. Prior to treatment, most specialists recommend eating a light meal and staying hydrating, while also avoiding excess caffeine and alcohol. On top of that, staying out of direct sun exposure for up to two weeks before your brow tattoo is important so to avoid the risk of sunburn or peeling which can negatively affect the healing process.    Articles Is Eyebrow Lamination Worth The Hype Henna For Eyelashes and Eyebrows The Rundown On Brow Threading The Best Ways To Get Long Lashes Eyebrow maintenance 101 Tips for Getting Thicker Brows Eyelash Loss: Is It A Serious Problem? 5 Reasons To Get Volume Lashes Right Now