Beard grooming near you
Over the last several years we've seen more and more gents sporting facial hair, especially beards. From athletes to actors, from short beards to long beards, beards are everywhere! And with the rising popularity of beards, beard care has also become more of a hot topic. After all, having wonderful facial hair doesn't simply come from growing it out, there are many different things you need to do to keep it in good shape. You not only need to come up with an at-home beard care routine, you also need to become a regular at a barbershop. And to easily schedule appointments with a barber, simply head to Booksy, your visit is just a few clicks away!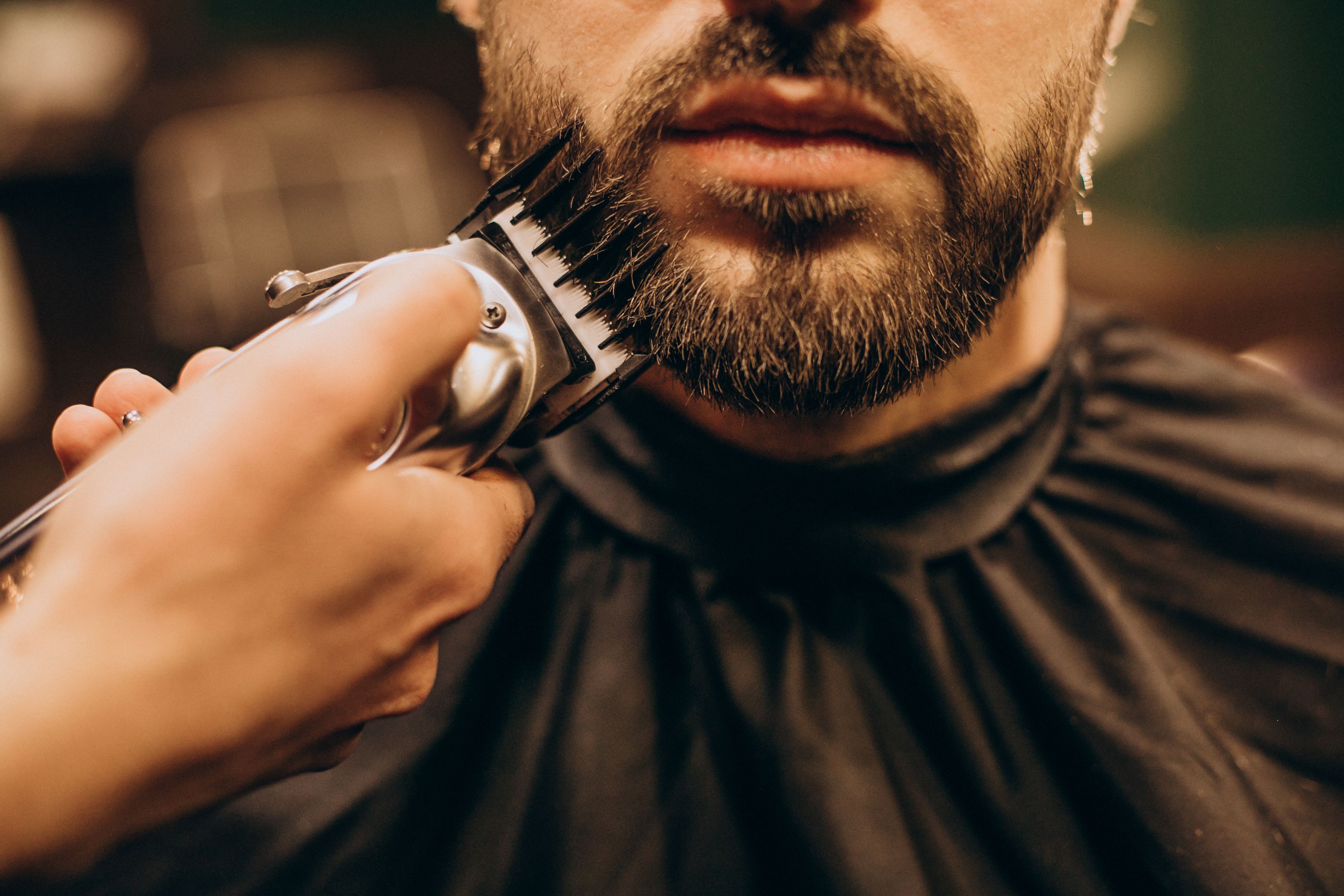 Beard grooming - customer reviews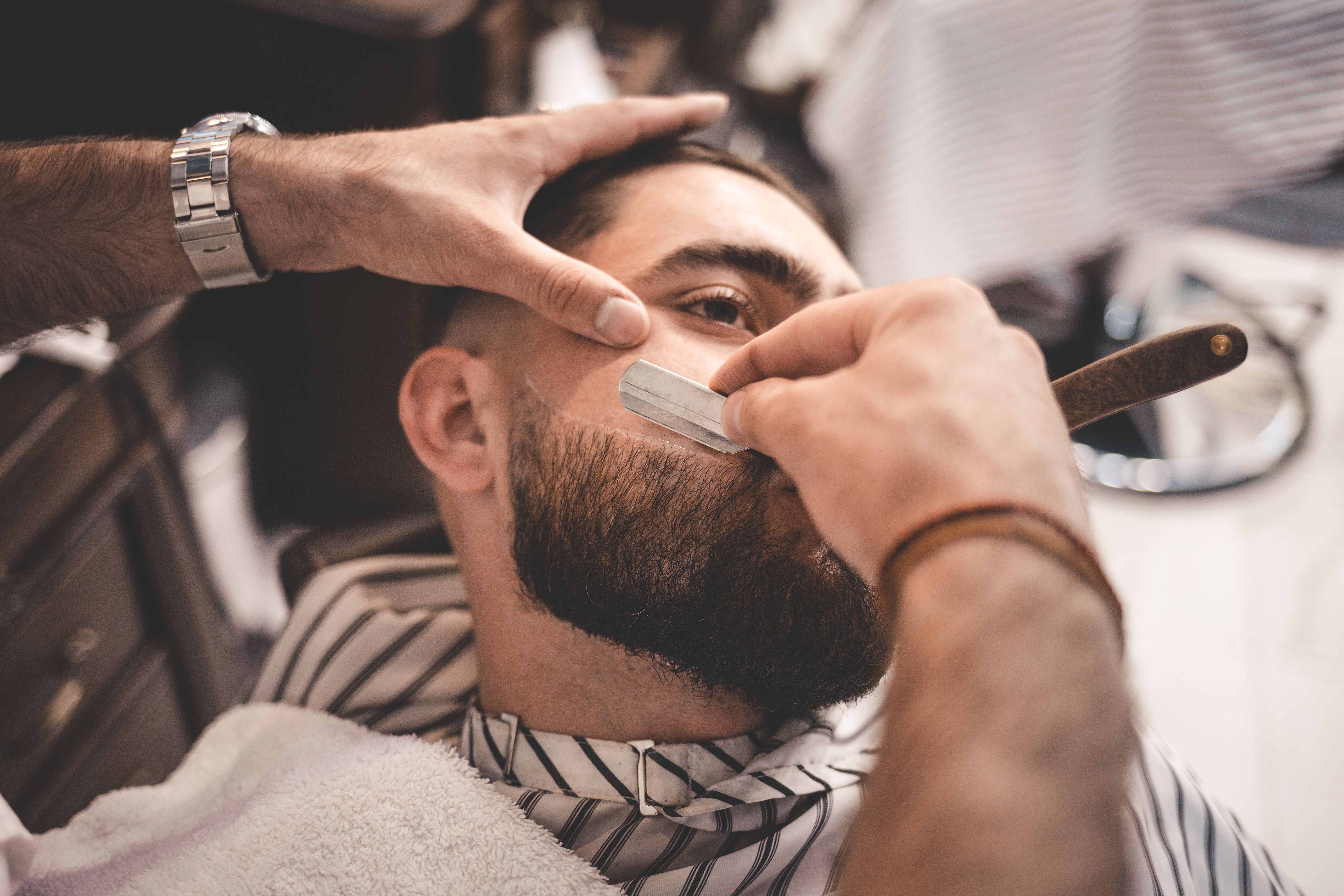 What is beard grooming?
Beard grooming can be summed up as the various steps you take, products you use, and services you get when caring for your facial hair. They include beard trimming, shaping, washing and conditioning, brushing, combing, and moisturizing with dedicated products. The great thing about beard grooming is that you can get it all done during a short, yet relaxing, visit to a barbershop. This way you can take some time to unwind while your facial hair gets pampered. What to expect from a beard grooming appointment? This will all depend on what you ask for and what your barber may recommend. For example, you may not be aware that your beard is dehydrated. In such a case a barber will likely offer a moisturizer or special oil. Apart from getting your facial hair taken care of, you should also treat such an appointment as an opportunity to kick back for that half an hour and simply relax. Some gents are even able to sneak in a quick nap during their visit! How do you prepare for a beard grooming appointment? Thankfully, there is absolutely nothing you need to do prior to coming in for a beard grooming appointment. All you need to do is book a visit and show up! The only thing worth keeping in mind is the beard care products you use at home on a daily basis. Your barber may ask about them and about your skincare routine. In case of beard shaping, you may also browse through some inspirational pictures for when you'll be asking your barber for a specific look.  How do I make an appointment for beard grooming? As you should remember about regularly coming in for beard grooming appointments, you'll probably want an easier way to schedule them than calling or texting. That's why we recommend you try out Booksy. With Booksy, all you need to do is go to the Booksy website or open the Booksy app on your phone. After typing in your location and service you're interested in, you're only a few clicks from having your appointment scheduled! How to find the best beard grooming barbershop near you? Again, this is where Booksy can prove helpful. See, when you search for a barbershop in your city on Booksy, you can hit the "Map View" button. This will allow you to see directly on the map all of the listed salons, making it easier to find the one closest to you. And to make sure it's a great quality establishment, browse through feedback left by previous clients. Check the barbershop's rating and read through comments. No more random places! How much does beard grooming cost? This all depends on what services your beard grooming appointment is going to include. The more services, the higher the price. Additionally, prices may vary from barbershop to barbershop. The location of the shop, experience of the barbers, and finally products and tools they use, all these may affect the final price. Fortunately when you book your appointment through Booksy, you'll always see the price tag attached to the service.