Beard trim near you
When you decide to try out having a beard, you have to be aware of the maintenance that will come along with it. Apart from washing and combing, you'll have to come in for regular trims. A proper trim will allow you to keep your beard in a nice shape. Your facial hair will also benefit, looking fuller and more healthy. Of course, when you choose a barber shop you have to carefully select the establishment and pick a barber that will take good care of you and your beard. Head to Booksy to find the best beard trimming places near you and easily book appointments. Scheduling health and beauty visits is now just a few clicks, or taps, away!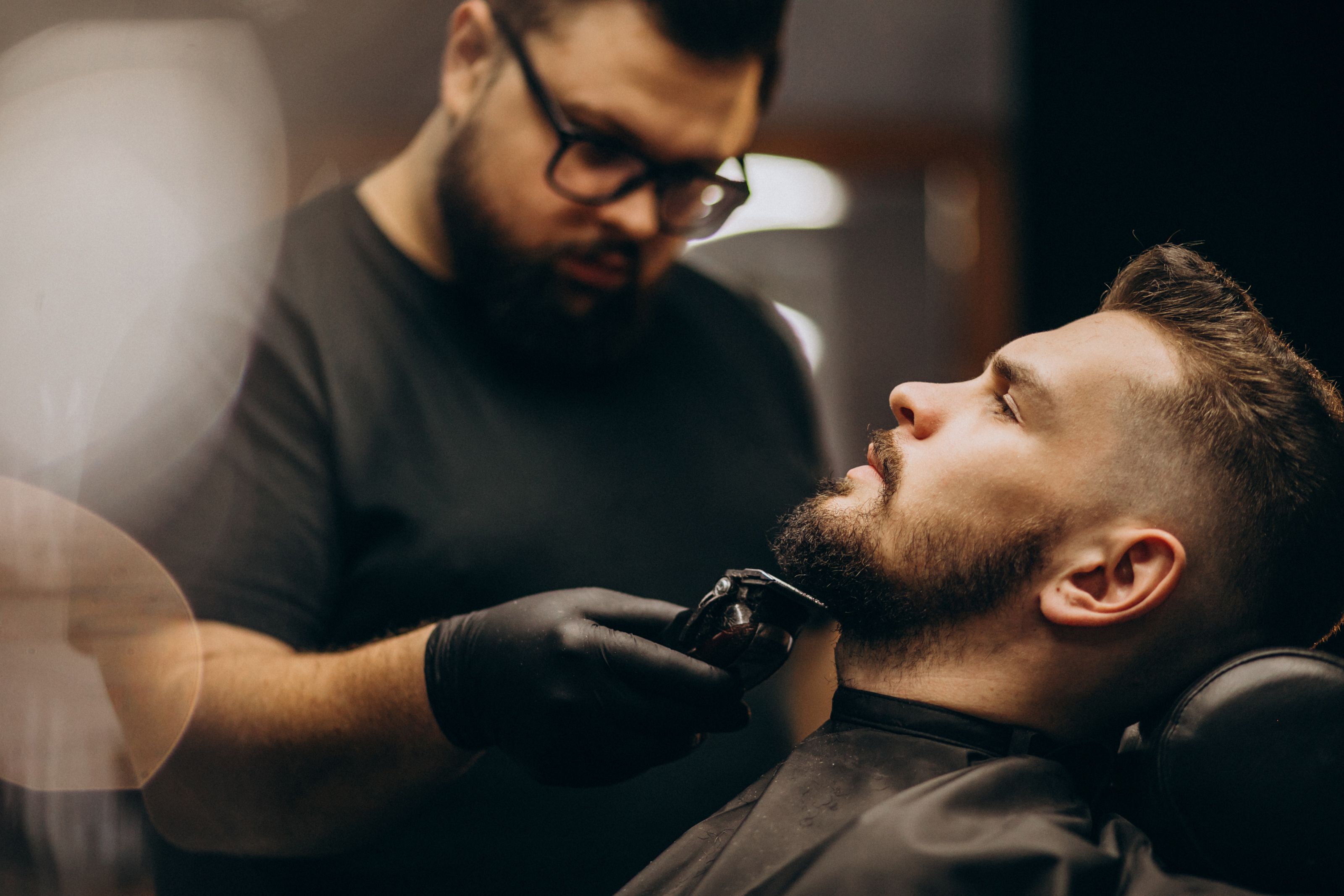 Beard trim - customer reviews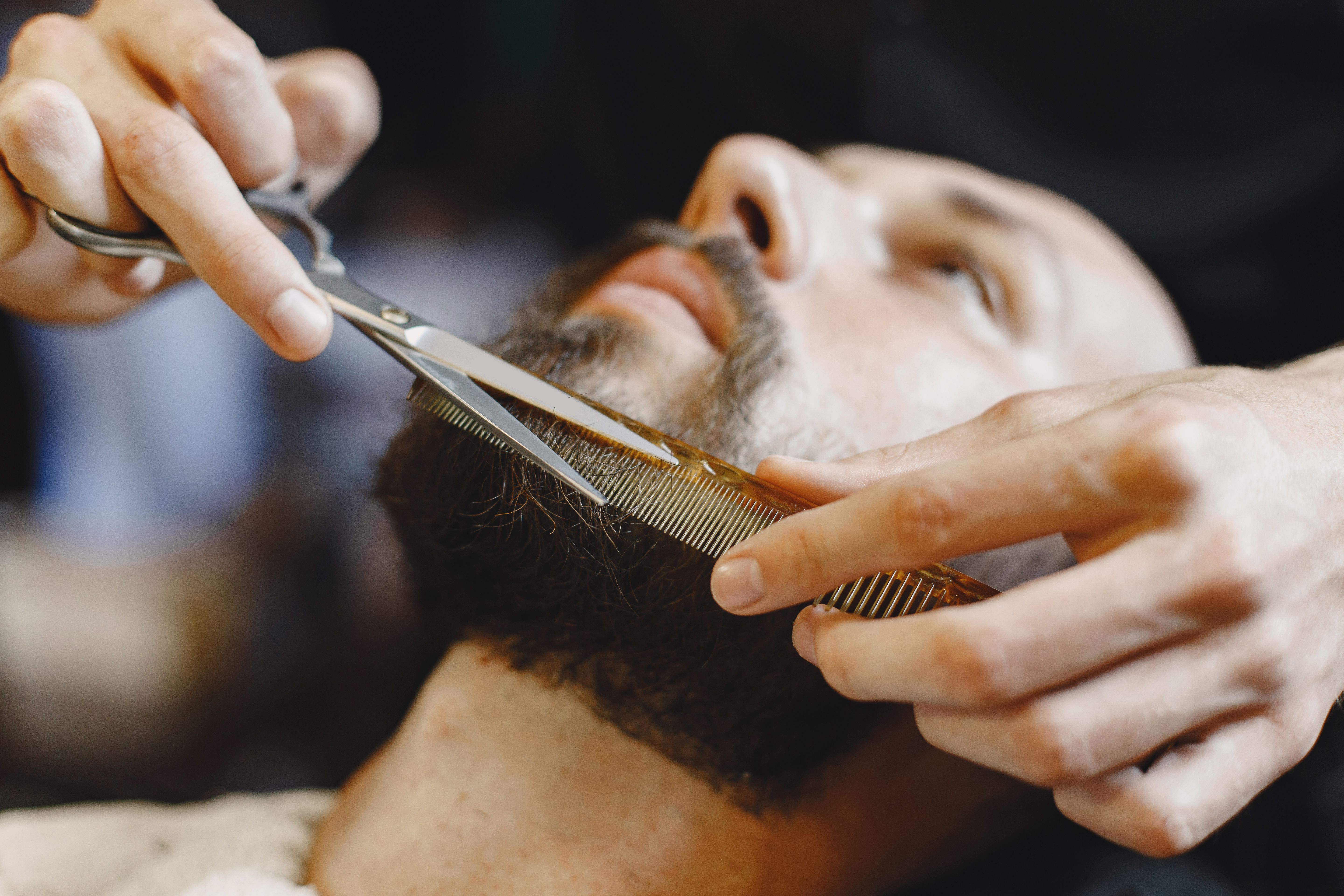 What is a beard trim?
A beard trim is, as the name suggests, shortening the length of a man's facial hair. A trim can be performed on any type of beard, whether short or long. However, what's crucial is that even if you're growing out your beard, you still should visit a barber shop regularly for even the slightest trim. This way your barber will be able to control the shape of your beard, tailoring it to match your facial features.  What to expect from beard trim barber shops? Over time, barber shops have evolved, many incorporating new features and even turning into semi-entertainment centers. However, one thing has remained the same–the sociocultural aspect of a barber shop visit. When you come into the barber shop you not only come in for beard trimming, the entire experience counts. Opt for add-ons that will allow you to fully take advantage of your appointment and will let you kick back and relax. How do you prepare for a beard trim? If it's going to be your first visit at a barber shop since you've started growing out your beard, take some time to research different looks and beard shapes. Ultimately, you'll want the barber to help you choose the right style for you, but this way you can also help explain to your barber what look you're going for. You can even save some pictures and show them during your appointment. Apart from that, there's not really anything you'll need to do prior to your bear trim visit! How much does a beard trim cost? The final price of a beard trim will differ depending on multiple factors. First will be the location of the barber shop. Trendy places or those that really invest in the experience can be expected to have a bit higher prices. The cost will also vary based on the experience of your barber, the products used, and whether you opt for add-ons. Typically, however, a beard trim will cost somewhere between $10 and $30.  How do I make an appointment for a beard trim? With Booksy, you can once and for all forget about making phone calls or texting when you want to book an appointment for a beard trim. Now all you need to do is go to the Booksy website or open the Booksy app. There you'll have access to our service provider database where you'll be able to find barber shops in your area. And with only a few clicks you'll be able to schedule an appointment for a beard trim! How to find the best beard trim place near you? The great thing about Booksy is how easily you can find great quality barber shops that offer beard trimming near you. Thanks to the "Map View" feature you can locate on the map of your city barber shops closest to your home or office. With the feedback feature you can take advantage of ratings and comments left by previous clients to determine whether a specific barber shop will truly suit your needs.    Articles Mens Fade Haircut Should I Get a Buzz Cut? Mens Curly Haircuts Best Mustache Styles Popular Mens Haircuts Beard trends