Fon Naturals
6209 E Hillsborough Ave, Tampa, 33610
Fon Naturals
6209 E Hillsborough Ave, Tampa, 33610
---
Popular Services

Retwist & Basic Style

Palm roll technique is used for this service Shampoo is included

Retwist & Two Strand Twists/Ropes

Double stands, ropes, plaits or crinkles

Starter Lock Maintenance

Starter Locks consists of locks started 12 months or less Shampoo and basic style included

---

Shop Instructions

PLEASE READ INSTRUCTIONS ‼️

🚫SALON POLICY🚫 Absolutely no extra guests allowed Please do not bring children unless they are being service...

show more

NO CALL NO SHOW/LATE CANCELLATION ‼️

🚫SALON POLICY🚫 No call no show and late cancellation (allow a 24 hour notice) appointments will result in a ...

show more

MANDATORY MASK REQUIREMENT‼️

🚫SALON POLICY 🚫 Mask are required to be worn while being serviced in the salon. No exceptions❗️Failure to do...

show more

---

Lock Services

Retwist Only

This is a no style service Shampoo is included

Retwist & Basic Style

Palm roll technique is used for this service Shampoo is included

Retwist & Advanced Styling

Detailed updo styles, flexi rods, perm rods, bantu knots

Retwist & Pipe Cleaners or Loc Petals/Loops

Shampoo included Pipe Cleaners included

Retwist & Two Strand Twists/Ropes

Double stands, ropes, plaits or crinkles

Retwist & Two Strand Twists/Ropes (Long Locks)

Bra strap length and longer Double strand, ropes, plaits, or crinkles

Starter Locks (shampoo included)

Top part (half head $85.00) Kid Starter Locks ($85.00 10 & under) Techniques used: Palm roll, comb coils, or ...

show more

Starter Lock Maintenance

Starter Locks consists of locks started 12 months or less Shampoo and basic style included

Micro Starter Locks

Consultation required before booking

Micro Lock Maintenance

Interlocking method used for maintenance.

Kid Re-twist Only (10 & under)

No style Shampoo included

Kid Re-twist & Basic Style (10 & under)

Palm roll technique Shampoo included

Interlocking & Style (shampoo included)

Crochet technique Price is subject to change based on hair texture Basic style included

Kid Interlocking & Style (10 & under)

Shampoo included Crotchet technique Basic style included

Lock Styles(Advance Styling)

Basic styling $20 Detailed updo styles, 2 strand twists, pipe cleaners, flexi rods, perm rods, plaits or crink...

show more

Style Removal

Price will increase after after a 30 minute session

Instant Locks

Consultation is required. Price is subject to change based on hair length, texture, and size of locs

Lock Reattachment

Consultation required before booking $150 deposit required

Lock Repair

Price is on a per lock basis

---

Natural Hair Services

Comb Twists/Coils/Roller Rods

Shampoo included Price is subject to change based on hair length and texture

Natural Twists (shampoo included)

2 strand twists Shampoo and blow dryer service included Price is subject to change based on hair length and te...

show more

Natural Micro Twists (shampoo included)

Comb coils or 2 strand twists Price is subject to change based on hair length and texture

Kid Natural Styles (10 & under)

Price is subject to change. Shampoo included

---

Color Services

Lock Coloring (full head)

Highlights, toning, color deposit

Lock Coloring (highlights, toning, color deposit)

Lock Coloring (roots, retouch, & tips)

No highlights, color deposit only Gray coverage

---

Shampoo Services

FON-Essentials Hydration Treatment

Hydration treatment will be provided during our shampoo services. Price may change according to services bein...

show more

---

Extension Services

Lock Extensions

Consultation required before booking Hair not included in price $150 deposit is required

---

Consultation Services

Consultation

Please do not book consultations for Friday or Saturday❗️This service is free of charge. You will only be char...

show more

---
Reviews
Reviews are no joke! Booksy values authentic reviews and only verifies them if we know the reviewer has visited this business.
Never disappoints ! Thank you for being awesome !...
Kiwi is nice and neat when it comes to hair. She did a great job with my hair. I will definitely return...
She does a good job I highly recommend...
Awesome experience. Very knowledgeable and personable....
I was very pleased with the services provided by Kiwi. The atmosphere was inviting. Kiwi was very professional and on time. I would highly recommend her for natural hair care services....
She is professional and provides quality work....
AWSOME EXPERIENCE!!! Will be back LOVE the look!...
Love love loved my 2 strand twists! Cant wait to come back!...
I enjoyed my experience. Kiwiana is a gem. I loved my natural twist. Highly recommending her...
Absolutely Beautiful Person and a Great Loc Specialist....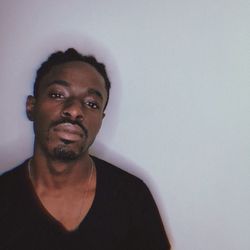 Very awesome service...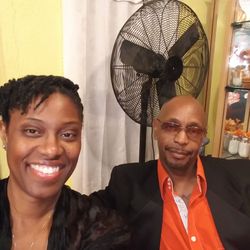 Mrs. Kiwi is the best. She never double books, takes her time and she cares about her clients. She is very very professional!...
Fon Naturals
I see you boo with them lovely curls on a beautiful person!!! Thanks for the continued support. 🥰🥰🥰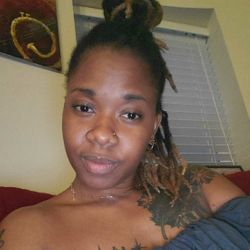 Besides Ms.Kiwi always striving for perfection while doing my hair and always ending with service i am very pleased with, she also has skin care products. I tried her tumeric, honey and mint soap and baby it got me right in one week. I will continue ...
Very professional, neat and such a great atmosphere....
I come here as often as my budget allows but every time I come she NEVER disappoints. I am comfortable with her and she appreciates everyone's loc journey choice. The fact she sells bonnets and natural hair care products are a huge plus. I found my f...
Fon Naturals
Awwh thank you so much! You are truly a blessing and I'm honored to have you in my life. 🥰🥰🥰
Kiwi is such a pleasure with a nice clean shop! She made starting my loc journey an amazing one. She is patient and gentle. I look forward to seeing her again. Thanks Kiwi!...
Fon Naturals
Thanks ma'am! It was great meeting you today and I'm looking forward to many more meetings!!! 🥰🥰🥰
Always a great experience!...