Chemical peel near you
Over the last few years chemical peels have become one of the most popular facial treatments available. This should not come as a big surprise, as a chemical peel not only has a myriad of benefits, but also can be great for various skin types. So if you're looking for a new way to boost your skin's appearance, a chemical peel may be just what you need. Although the treatment is fairly simple, due to the products used, it's best not to try it on your own, but rather leave it to a specialist. Now with Booksy, booking an appointment for a chemical peel near you is easier than ever! Type in your location and check out beauty salons offering chemical peels nearby!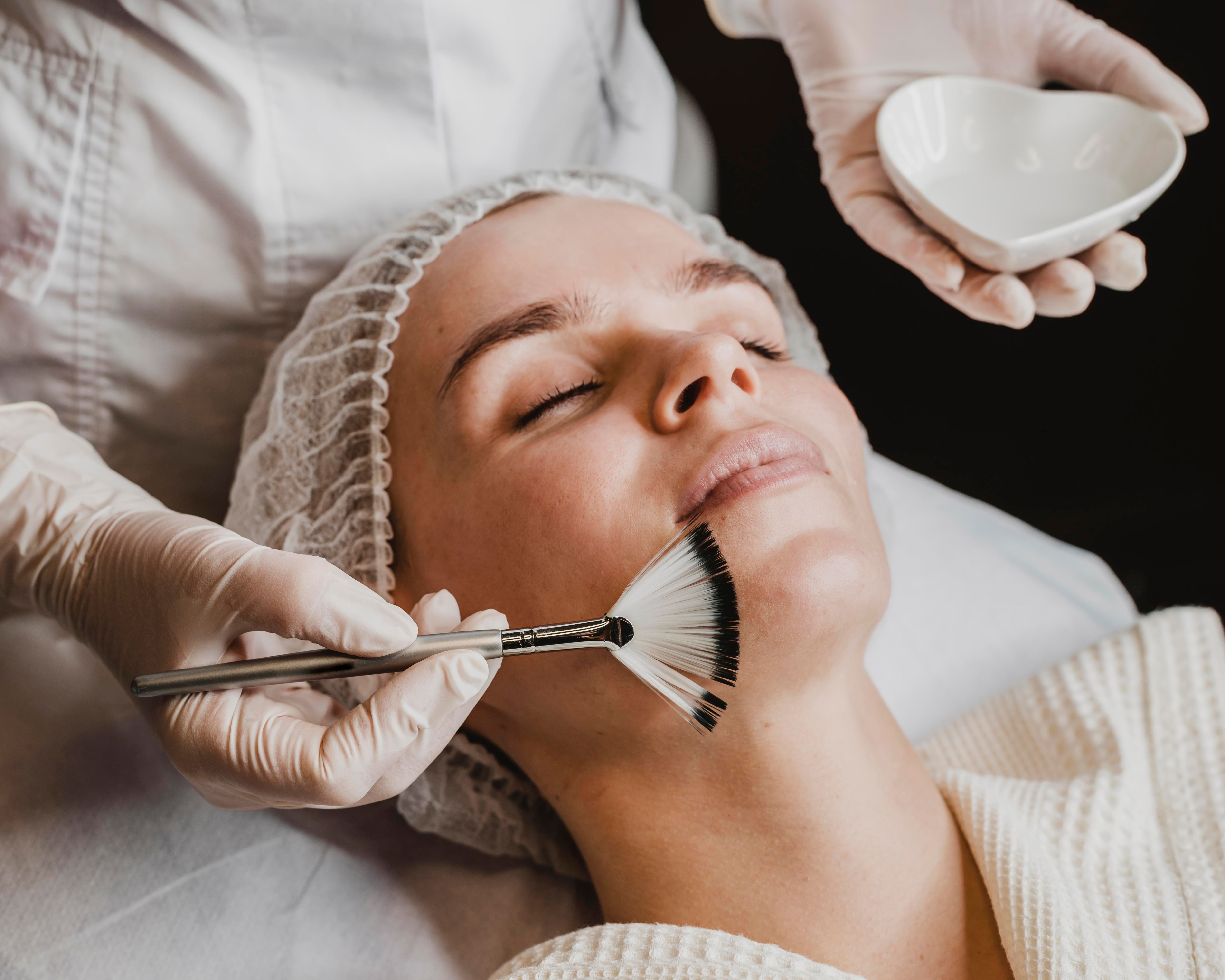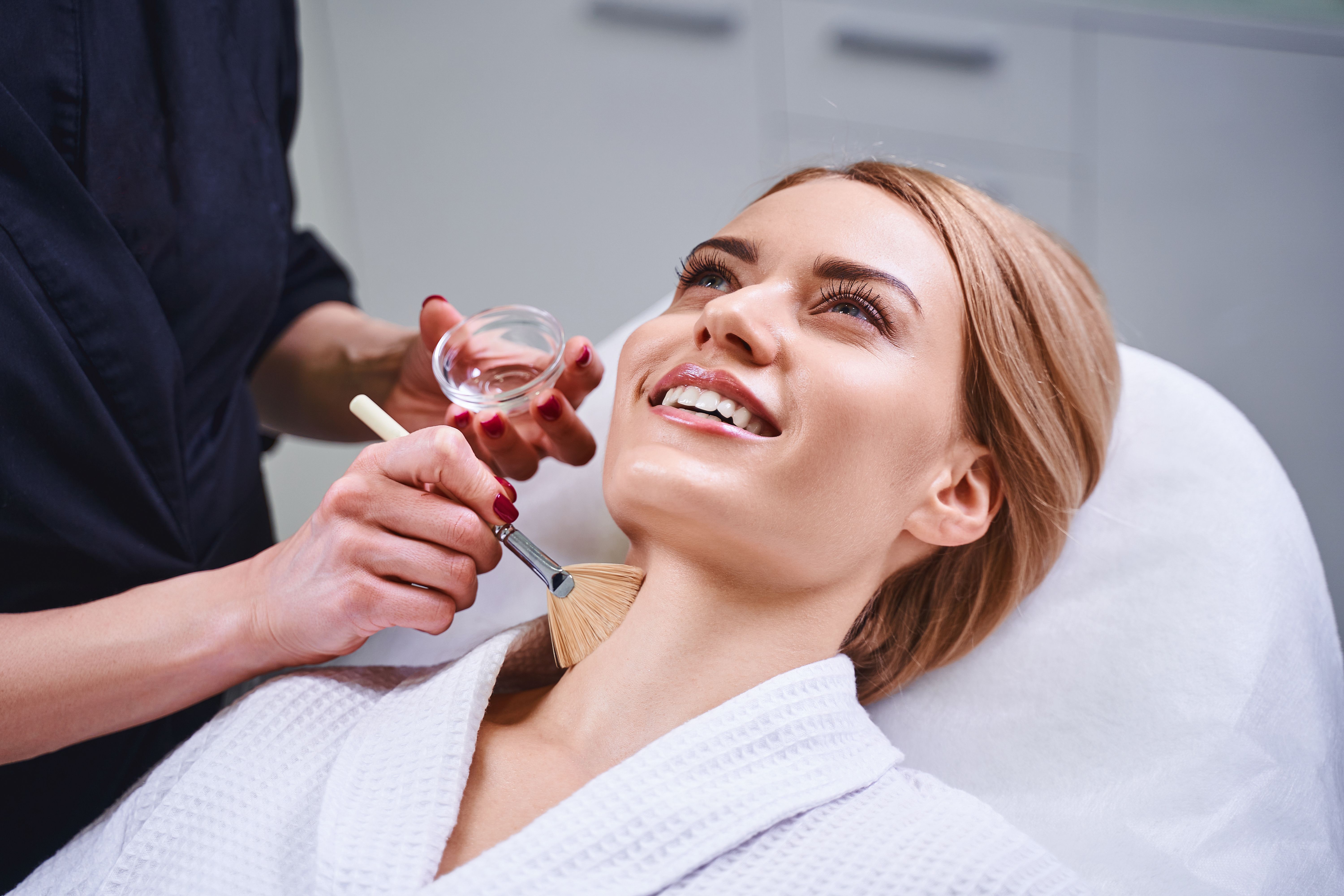 What is a chemical peel?
A chemical peel is a facial treatment during which an acid is used to exfoliate your skin. The specialist will choose an acid specifically dedicated to your skin type and skin issues. By removing damaged skin cells from the face, a chemical peel can improve skin texture and tone. With a long list of benefits, a chemical peel can also aid in acne treatment, reducing visibility of fine lines and wrinkles, treating sun damage, and brightening your complexion. Consult a beauty specialist and choose the best type of acid for your skin.  What to expect from a chemical peel? As there are three types of chemical peels available–a light, medium, and deep chemical peel, each one provides you with a little bit of a different experience. However, overall it comes down to first prepping your skin, then applying the acid, leaving it on the skin for some time, and finally removing it. Optionally, depending on the strength of the acid and your pain tolerance, you opt for a painkiller, or in the case of a deep chemical peel, a sedative. The entire process will of course be explained before the treatment with the specialist performing an interview to make sure there are no contraindications. How do you prepare for a chemical peel treatment? Before the treatment, it's best to first have a consultation with a specialist. During this interview they will determine if you need to stop taking certain medication, or if you'll need antibiotics or antiviral drugs. It is very important to limit sun exposure before the procedure, and to wear protection when outside. Also, check with your doctor what products to use during the week before the appointment. During the 24 hours before your peel don't shave the treated area or use strong cosmetics on it. How do I make an appointment for a chemical peel treatment? If you want to quickly and easily book an appointment online for a chemical peel, Booksy is the way to go! Go to the Booksy website or open the Booksy app to set up visits for various health and beauty services, including a chemical peel. With Booksy, you can schedule your appointment wherever you are, no matter the time. And since everything is done via the internet, you won't have to worry about calling or texting anymore. How to find a beauty salon offering the best chemical peel near you? Well, Booksy can help you out with this one too! There are two great features that will allow you to not only find the best service providers out there, but also those close to you. Take advantage of Map View to easily locate beauty salons in your vicinity. To make sure you're choosing a great quality provider, head to their profile and browse through their rating and feedback left by previous clients. This way you can make sure you're in the best of hands! How much does a chemical peel cost? When it comes to a chemical peel, the final price of this treatment will vary depending on several factors, including–the type of acid used, the location of the beauty salon, and whether you opt for add-ons. Typically, the price of this treatment will begin at around $100, working its way up to even as much as a few thousand dollars. When using Booksy, you'll always be able to check the final cost and even compare it between beauty salons.