Couple's spa near you
For many people, booking a quick retreat to a spa is the ultimate way of relaxing and enjoying a mini getaway in their very own city. The only thing better than that is a couple's spa, where you'll be able to indulge in this type of rejuvenating experience with another person. Contrary to the name, a couple's spa isn't just for couples. Though it was originally meant to be designed for that purpose, going to a couple's spa is the perfect staycation option for not only partners but also friends and family members. On the hunt for a couple's spa near me? View your listings on Booksy, where you'll find options for local couple's spa establishments.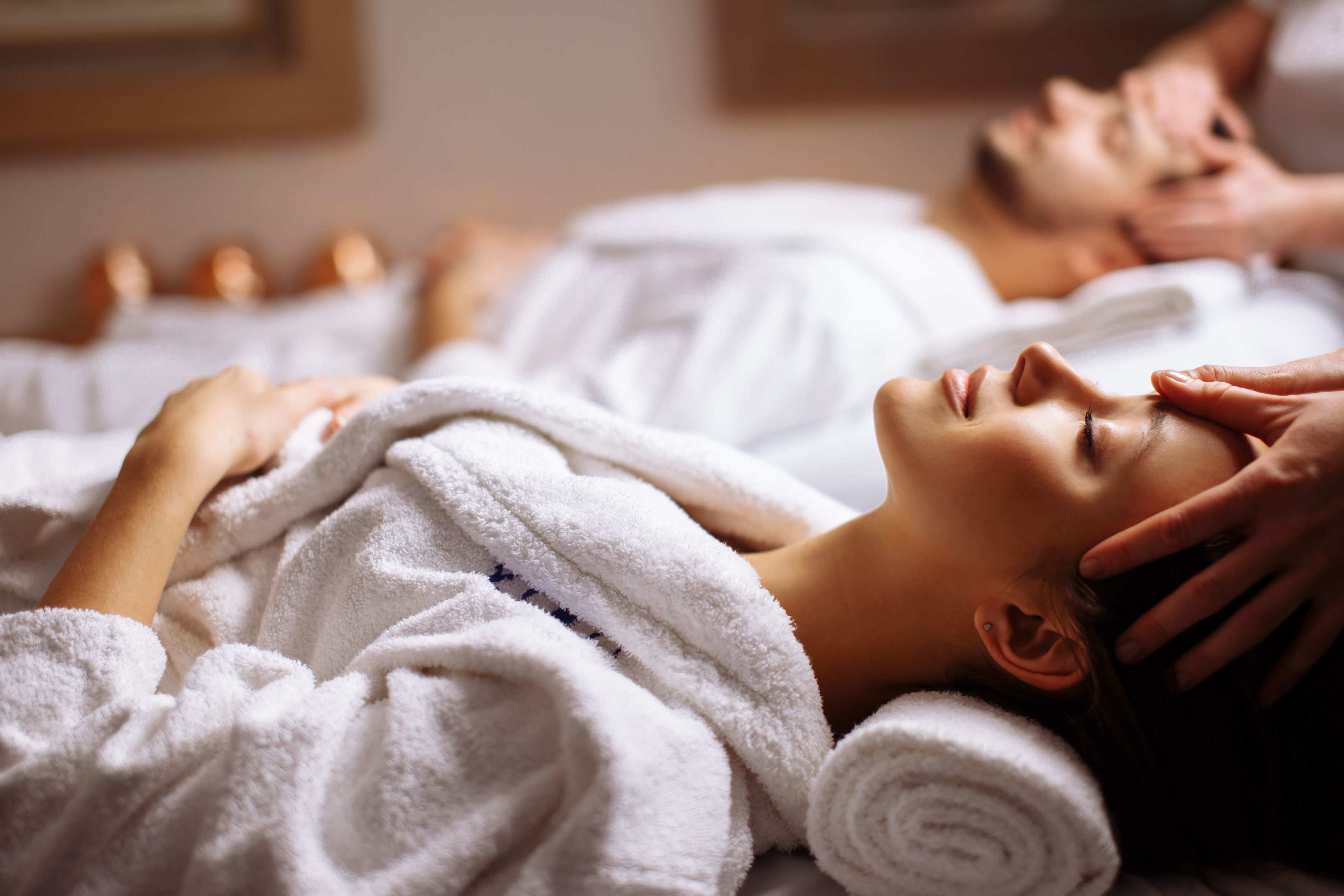 Couples spa - customer reviews
Will be returning for sure! the staff was very professional & friendly! My body looks much better after my treatments and the ambience was very relaxing!
Linda G… 20/07/2022
---
TruClearSpa
1420 Lake Baldwin Ln, 32801 Orlando
What is a couple's spa?
 A couple's spa is a spa facility that is designed to service couples or groups of two people. These types of businesses typically provide a variety of preset couple's spa packages to choose from, which usually include a combination of different services and treatments for two. Some couple's spa establishments may even allow their clients to choose their own combination of spa services for a customized itinerary. What to expect at a couple's spa? At a couple's spa retreat, you can expect to experience a selection of different beauty and wellness treatments alongside your friend, family member, or partner. Different couple's spa establishments may offer different treatment types, but some of the most popular include massages, facials, body scrubs, body wraps, and body masks. Certain businesses even offer amenities like hot tubs, saunas, steam rooms, and pools for their guests. How to find the best couple's spa near you? The best tip for finding some amazing options of couple's spas near you is to use Booksy instead of searching for "couple's spa retreat near me" online. With the help of Booksy's search engine bar, you'll be able to easily locate the nearest listings, all of which you'll be able to read reviews on to help you determine the best picks. Likewise, you can use the "Sort by" filter to instantly view the top reviewed businesses. How do I make an appointment at a couple's spa? If you've been thinking of booking you and your loved one a couple's spa day, you can do so in a flash on Booksy! First, use the Booksy search bar and enter your information into the three available fields. After you've done that and have your results, scroll through and make a selection—to book an appointment to your chosen option, just click the "Book" button, which is pictured next to the name of the service. How much does a couple's spa cost? Prices associated with couple's spas will largely depend on elements like where you're currently located and which spa you book with. Most couple's spas feature a diverse range of spa packages, each one with its own unique price point, so pricing will also depend on what type of spa package you choose. While booking with Booksy, you can easily take a look at specific prices for couple's spas in your area. How do you prepare for a couple's spa? A great way to prepare for a couple's spa is to get into the mindset of relaxation! Whether you're planning a visit to a couple's massage spa or an all-inclusive establishment, you'll experience healing for both the mind and body. Many spa facilities offer their guests towels, robes, and flip-flops, but you can bring your own if you choose to. For spas with swimming pools and other water-based amenities like jacuzzies, you'll want to bring swimwear so that you can take advantage of these features.