Coco Beach Salon
174 Kirkstall Hill, LS4 2SX, Leeds, England
Coco Beach Salon
174 Kirkstall Hill, LS4 2SX, Leeds, England
---
Popular Services

Gel Bottle Inc (TGB)

If you require a soak off please amend your booking to Shellac with soak off Removal is free for returning cus...

show more

Gel Bottle Inc (TGB) with Removal

Free soak off for returning customers. Removal of other salons gel has a charge of £6 If you receive our email...

show more

TGB BIAB Infill and Colour

---

Apprentice Offers

Express Pedicure with Gel

Express Pedicure with Polish

---

Gel Bottle Inc Hands (TGB)

The Gel Bottle Fingers with Art

The Gel Bottle with Art and Soak Off

If the gel is ours we will soak off for free of charge. If it is someone else's gel it will include a charge o...

show more

Gel Bottle Inc (TGB)

If you require a soak off please amend your booking to Shellac with soak off Removal is free for returning cus...

show more

Gel Bottle Inc (TGB) with Removal

Free soak off for returning customers. Removal of other salons gel has a charge of £6 If you receive our email...

show more

TGB Rubber Strengthener add on from

Add The Gel Bottle Inc. strengthening treatment to your Gel Bottle or Shellac nails booking for added strenght...

show more

---

The Gel Bottle BIAB

TGB BIAB with Colour

This treatment is a soak off builder gel. It is used on natural nails as an overlay. This gives amazing streng...

show more

TGB BIAB Infill and Colour

TGB Nude BIAB

This treatment is a soak off builder gel. It is used on natural nails as an overlay. This gives amazing streng...

show more

---

Lashes

Lash Tint

A patch test is required at least 24 hours before your appointment if having this treatment for the first time...

show more

Lash Tint + Brow Shape

A patch test is required at least 24 hours before your appointment if having this treatment for the first time...

show more

Lash Lift + Tint

A patch test is required at least 24 hours before your appointment if having this treatment for the first time...

show more

Express Individual Eyelash Extensions by Lash Perf

Express Lash Perfect Eyelash Extensions will transform your eyelashes, making them longer and thicker in only ...

show more

---

Pedicures

Express Pedicure - With Polish

Express Pedicure - With Gel (TGB)

Deluxe Pedicure - With Polish

Deluxe Pedicure - With Gel (TGB)

---

Gel Bottle Inc Toes (TGB)

Gel Bottle Inc (TGB)

If you require a soak off please amend your booking to Shellac/Gel with soak off Removal is free if its our ge...

show more

Gel Bottle Inc (TGB) with removal

This treatment includes a free soak off if it is our gel. Removal of other salons gel has a charge of £6 If yo...

show more

---

Ladies' Intimate Hot Waxing & Packages

Bikini Hot Wax (Standard)

Bikini Hot Wax + 1/2 Leg Wax

Bikini Hot Wax + 1/2 Leg Wax + Underarm

Bikini Hot Wax + Full Leg Wax

Bikini Hot Wax + Full Leg Wax + Underarm

---

Acrylic Nails

Acrylic Nail Extensions with Polish

New customers will be required to pay an immediate 50% deposit Not available for under 16 year old

Ombré Acrylic Nail Extensions

Acrylic Nail extenstions using coloured acrylic to create an ombre effect. Also known as Baby Boomers Not ava...

show more

Acrylic Nail Extensions with Shellac/Gel Polish

New customers will be required to pay an immediate 50% deposit Not available for under 16 year olds

Acrylic Nail Extensions, Shellac/Gel & Glitter/Nai

New customers will be required to pay an immediate 50% deposit not available for under 16 year old

---

MANICURES

Express Manicure - With Polish

Express Manicure - With Gel (TGB) or Shellac

Deluxe Manicure - With Polish

Deluxe Manicure - With Gel (TGB)

---

Brows

Brow Lamination & Lash Lift

Package put together for Lash Lift and Brow Lamination must be done together. A patch test is required 24-48 h...

show more

Brow Shape

Brow Shape using wax or tweezers

Brow Shape & Tint + Lash Tint

A patch test is required at least 24 hours before your appointment if having this treatment for the first time...

show more

Brow Tint

Patch test required 24 to 48 hours prior to your appointment if you have not had a brow or lash tint with us b...

show more

Brow Shape & Tint

A patch test is required at least 24 hours before your appointment if having this treatment for the first time...

show more

---

Diamond Microdermabrasion

Single Microdermabrasion Session

Please arrive 10 minutes early to complete your consultation form. If you are on skin tablets or creams from ...

show more

Single Microdermabrasion Session - with Dermalogic

Please arrive 10 minutes early to complete your consultation form. If you are on skin tablets or creams from ...

show more

Course of Three Microdermabrasion Sessions

Please arrive 10 minutes early to complete your consultation form. If you are on skin tablets or creams from ...

show more

---

Dermalogica Facials

ProSkin 30

Our customised treatment, on your time! Targeting your key skin concerns for maximum impact in minimum time, t...

show more

ProSkin 60

The ultimate treatment, different every time. Customised with advanced product, techniques and technology in a...

show more

Pro Power Peel 30

This all new Pro Power Peel redefines the peel experience. It's Dermalogica's strongest and fastest peel yet, ...

show more

Pro Power Peel 30 course of 3

This all new Pro Power Peel redefines the peel experience. It's Dermalogica's strongest and fastest peel yet, ...

show more

---

Dermaplaning

Dermaplane & Glo

A gentle exfoliation using a sterile, surgical blade that removes the top-most layers of dead skin cells and t...

show more

Dermaplane & Hydrate

This is the same treatment as Dermaplane & Glo with Steam and a soothing Collagen mask. An intensive 15 minute...

show more

---

Tanning

Crazy Angel Spray Tan

Our Crazy Angel is MIdnight Mistress 13% and is a medium tan requiring 8 hours to develop. Please ensure exfol...

show more

St Tropez Express Spray Tan

. Control your depth of tan . 1 hr = light sunkissed glow . 2 hrs = medium golden tan . 3 hrs = deep dark bron...

show more

St Tropez Dark & Extra Dark Spray Tan

St Tropez Dark has now had the formula changed by St Tropez to Extra Dark. If you want 'Dark' you need to was...

show more

---

Hot Stone Massage

Hot Stone Back, Neck, Shoulder

Hot Stone Full Body & Scalp

---
Venue Health and Safety Rules
Reviews
Reviews are no joke! Booksy values authentic reviews and only verifies them if we know the reviewer has visited this business.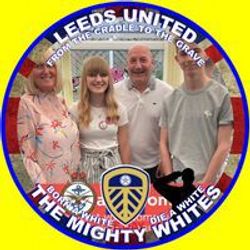 Had my lovely Gel Bottle Inc nails with glitter done yesterday by Millie. Absolutely love them. I always love visiting this friendly, modern and welcoming salon....
Absolutely loved my deluxe pedicure by Sian & brow lamination by Grace. I felt so relaxed & now pampered, thank you xx...
Great salon, very professional and love my nails!! Lovely staff x...
Fab service and love my nails. Thank you ❤️...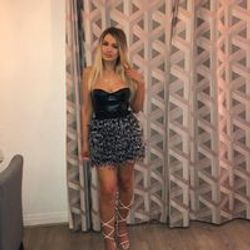 Amazing service as always loveliest girls in the salon xxx...
Gorgeous nails by Sian again! Has so much patience with me when I can't decide what to have! Haha. The new salon looks gorgeous, can't wait for a pedi next week!...
Always super happy with my nails by Grace or Sian! They always cater to my ideas or get creative with their own ideas when I ask them to. Even more pleasurable with the new look salon! My pedicure was like a spa treatment!...
Grace did a great job. Love my new colour on my toes. Thank you...
Lovely lady and does a great job thank you x...
Brilliant quality especially at such a low price! Love my nails and eyelashes! Will definitely book again...
The refurb is amazing and the staff are friendly and welcoming...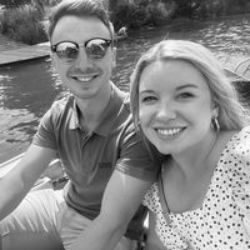 Excellent as always! Thank you Grace....
Fabulous facial, Covid safe, lovely new look to salon...
Even managed to make my post lockdown nails look pretty again. New salon looks beautiful. Wouldn't go anywhere else...
I can't stop staring at my nails, they are exactly what I wanted. The girls are lovely as always and never make me feel out of place. Would deffo go back and probably will...
Grace is Fantastic I always leave the salon happy, lovely girls would highly recommend....
I love my nails so much and the newly decorated salon is beautiful!...
Brows look fabulous, thank you....