Personal Trainer near you
It can be difficult to hold yourself accountable for your exercise routine. Sure, you want to lose or maintain a specific weight and stay healthy, but wouldn't you also love to take a break? If you're tired of giving yourself the easy way out, then it's time to go all-in with a personal trainer. They will work with you to come up with the proper exercise and meal plan for your needs. You'll finally be able to stick to your routines and eat right! Don't forget to take advantage of Booksy to find the best personal trainer in your area. You can compare reviews and prices from local trainers in minutes. To make it even better, you can book your first appointment with a trainer through our app!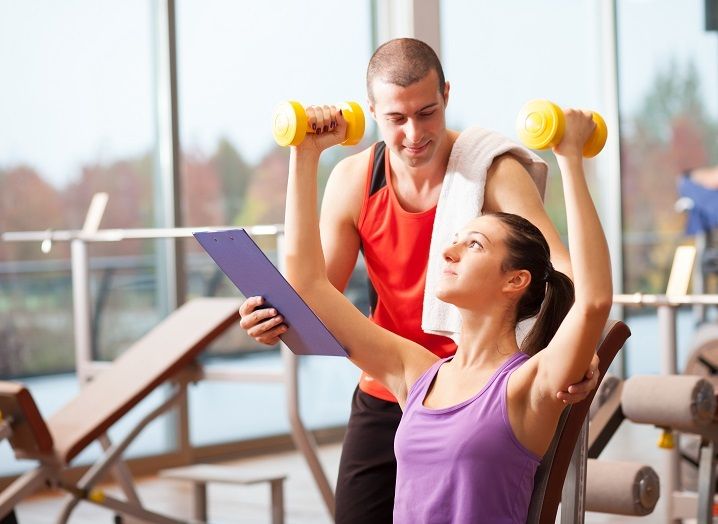 Personal Trainer - customer reviews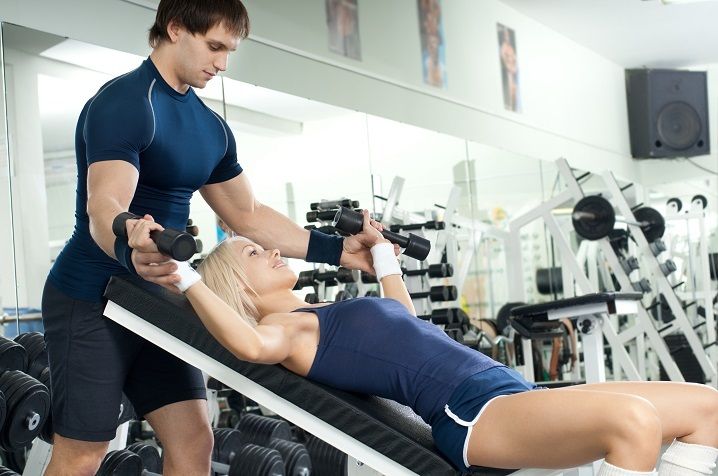 How Should You Prepare For a Training Session?
If you want to take your training seriously, step one is to throw away all the junk food in your home. A dedicated personal trainer will keep you on a meal plan with healthy foods that will give you energy. Next, make sure that you stretch before doing any exercises. Doing so will get the blood flowing and limber you up to avoid injury. Also, using Booksy is a great way to find an excellent personal trainer that operates in your area. What Should I Expect From My First Session With a Trainer? Many trainers will take a consultative approach to your first session. They'll want to get to know you and your daily habits. For example, do you already exercise? What type of diet do you have? What goals are you looking to achieve through these training sessions? These are general questions that you should be able to answer. Your trainer will want to gather as much information about you as possible, so they can put a plan together for you. They may also have you perform some basic exercises during your first visit. How to Find the Best Personal Trainer? The chances are that there are dozens, maybe even hundreds of personal trainers in your area. The best way to find out who's the best and the most affordable is through Booksy! Don't waste your time skimming through pages on a web search. Instead, our intelligent search tool will display all the trainers in your area. You can also view their services, prices, and reviews as you scroll up and down. Try to find a personal trainer that has many great user reviews! How Many Times a Week Should You Meet With Your Personal Trainer? It depends on your training goals and how far along you are with your training. If you're completely new, your trainer will want to be present every time you train. That way, they can correct your form and help you focus. If you're more advanced in your training and are close to your goals, they can back off a bit, because they can see that you've already perfected your form and have the proper amount of focus. What's the Quickest Way to Make an Appointment With a Trainer? Through Booksy, you can book an appointment with a personal trainer in record time. Once you find a personal trainer that you want to book with, click the "book now" button. You'll be able to see the trainer's available time slots, so pick one that works for you. Select "confirm", and you're all done! There's no need to make any phone calls or send any emails. All you'll have to do is show up to your first appointment with your new personal trainer! How Much Does a Personal Trainer Cost? There's no set rate for a personal trainer, as they're all independent contractors. They're free to set their own price based on demand, their expertise, and other factors. A personal trainer may rent their own space for their trainees, which can add to their cost. At the same time, these rented spaces may have great gear that adds to your training. That's why Booksy is such a helpful tool. You can view prices and reviews of local trainers. That way, you can see how each trainer likes to do things.