Tattoo Shops near you
Do you want to express your personality through body art? Then you ought to visit a tattoo shop. With Booksy, you can search for all the tattoo shops in your local area. You can view their services, prices, online user reviews, and so much more. At the click of a button, you can schedule an appointment with a talented tattoo artist in your area, who will treat your body like a canvas and help you to express yourself through ink. Tattoos are a great way to show your individuality and personality. A tattoo is also a great addition to your wardrobe and sense of fashion. By using Booksy, you can find the top-rated tattoo artists in your city right away!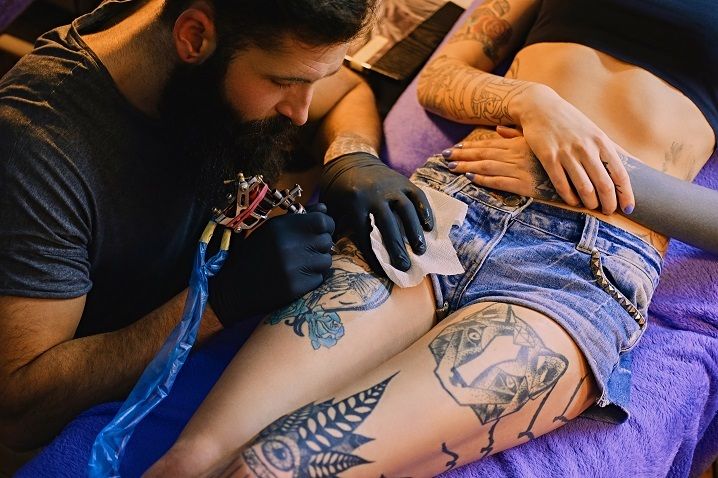 Tattoo Shop - customer reviews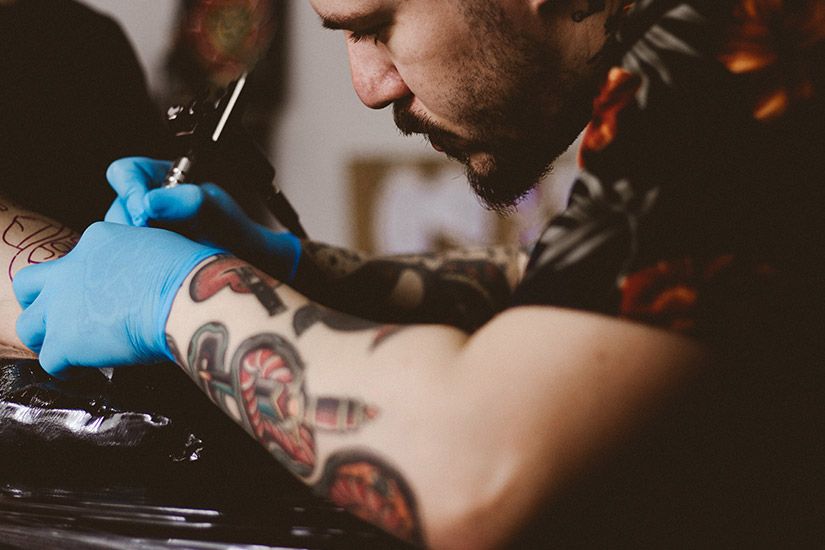 What Services do Tattoo Shops Provide?
Tattoo parlours will vary in the types of tattoos that they provide, as every tattoo artist is different. With Booksy, you can find a tattoo parlour that offers the kind of tattoos that you're looking for. Lots of tattoo shops also offer piercings, tattoo cover-ups, and tattoo removals. Pricing is often broken down into small, medium, and large tattoos. Some tattoo artists also offer consultations with their customers. How Do You Prepare for a Tattoo? The first step is to schedule an appointment by using Booksy. With our platform, you'll never have to pick up the phone to schedule a visit. Instead, our online application allows you to schedule an appointment in real-time. Scheduling an appointment will help you avoid long wait times. In fact, many tattoo shops operate by appointment only. The next step is to ensure that the area you're having tattooed is clean and completely shaved. That way, the tattoo artist has a smooth and clear canvas for their work. How to Find the Best Tattoo Shop? Booksy is your secret weapon when it comes to finding the best tattoo shop. Enter your location and preferred date for an appointment, and all the local tattoo shops will show up. You'll be able to view their average user score and user reviews. This feature makes it effortless to find the best tattoo artists in your area. For your convenience, we will put the top-ranked results at the very top as our recommendations. Are Permanent Tattoos Safe? If done by a professional, permanent tattoos are totally safe. To ensure your safety with a tattoo or a piercing, make sure you visit the best tattoo shop in your area. Using Booksy is the most effective way to find the safest tattoo shops near you. An ideal tattoo shop will use clean needles and have plenty of safety equipment on hand. When done correctly, a permanent tattoo will pose no health risks at all. Bear in mind that they are permanent, so make sure you choose designs that resonate with your tastes! How Do I Make an Appointment at a Tattoo Shop? If you want to make an appointment with a tattoo shop without picking up the phone, use Booksy! Our platform allows you to book an appointment with the tattoo shop of your choosing. You can view all their available times for your convenience. Also, we give you the ability to request a specific tattoo artist during your visit! With Booksy, you'll never have to stress about making appointments again! How Much Will I Pay for a Visit to a Tattoo Shop? In general, tattoo shops price their tattoos based on their size. Small tattoos are the most affordable and range from £70 to £100. The price depends on the location, expertise of the tattoo artist, and complexity of the tattoo. Medium-sized tattoos run around £200, while large tattoos can go up to £400. You can use Booksy to compare the prices of tattoos at your local studios to find a suitable option that's within your budget range.