Massage places near you
If you're feeling tight and tense from hard work, then a massage is just what the doctor ordered. With Booksy, you can easily find different massage studios in your area. Each establishment will offer a variety of massages based on your needs. There are sports massages, medical massages, deep tissue massages, and more. Thanks to Booksy, you can compare prices and services from your local massage studio. You can also view their average user review score, as well as individual user reviews. Booksy gives you all the tools you need to get a relaxing massage to melt away all of your stress and aches!
Massage - customer reviews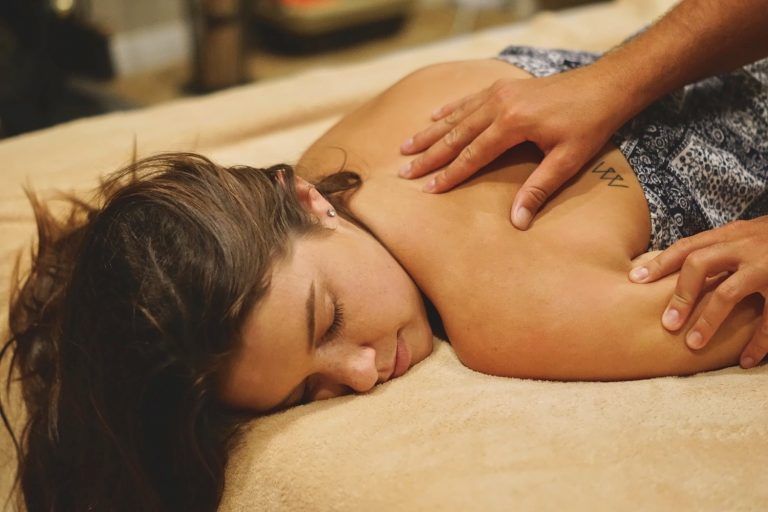 What Services do Massage Studios Provide?
There are many types of massages available today. Booksy makes it effortless to compile all the different massage services near you. Massage types include deep tissue, sports, medicine, hot stone massage, and more. Each type has its own set of benefits as well. If you want to unwind and relieve tension for health purposes, a medical massage is a great choice. If you need something stronger for chronic knots, then a deep tissue massage is perfect for you. What to Expect During a Massage? Many massage salons employ a variety of techniques to help their customers relax. If you've never had a massage before, you can expect to be able to unwind and relax genuinely. Scented candles and incense sticks will provide heavenly scents, whereas ocean sounds and gentle music will help calm you down so you can get loose on the massage table. With Booksy, you can check user reviews from each massage studio to determine which one is best for you. How to Find the Best Massage Therapist? You can easily find the best massage therapist near you with Booksy. In the top-right hand corner of each search result, you'll find each locations' average user review score. To help our users out, Booksy recommends you book with the top-rated massage studios in your area. You'll be able to identify the most professional massage therapists in your town straight away. If you find that the reviews are praising a specific therapist, you can make a special request for them when scheduling an appointment. What is the Most Effective Massage? The most effective massage depends entirely on your needs. Are you trying to relieve chronic pain? Then either a Swedish massage or a deep tissue massage is ideal. Are you looking for a massage purely for relaxation and to relieve tension? Then it would be best if you had either a medical massage or hot stone massage. Aromatherapy massages offer an emotional element to your massage session. With Booksy, you can find the exact type of massage you need from a provider near you. How Do I Make an Appointment for a Massage? Making an appointment for a massage is effortless when you use Booksy. Once you've found a massage studio that suits your needs, hit the "book now" button. You'll see that establishments' availability, which is updated in real-time. Click on the date and time that works best for you, and hit confirm. It's as easy as that to schedule an appointment with our platform! You can also specify which massage therapist you'd like to see during your visit. How Much Does a Massage Cost? Not all massages have the same price. Prices vary due to the type of massage and the provider. More skilled massage therapists can charge more for their expertise. In general, a standard massage can run anywhere from £80 to £150. Specialised massages like deep tissue can be more expensive, which go for around £120 - £200. You can use Booksy to find a massage that suits your budget level close to your area!