Day Spa near you
A visit to a day spa is a wonderful way to relax and treat yourself. At Booksy, we will provide a detailed breakdown of all the day spas in your area. You can view user reviews, compare pricing, and even schedule an appointment online. If you want to look younger and replenish your skin, then an anti-aging facial from a day spa is a perfect choice. Do you want to relieve tension and unwind after a hard work week? Then getting a relaxing massage from a trained professional at a day spa is a great way to do so. You can always use Booksy to find the perfect local spa in little to no time at all!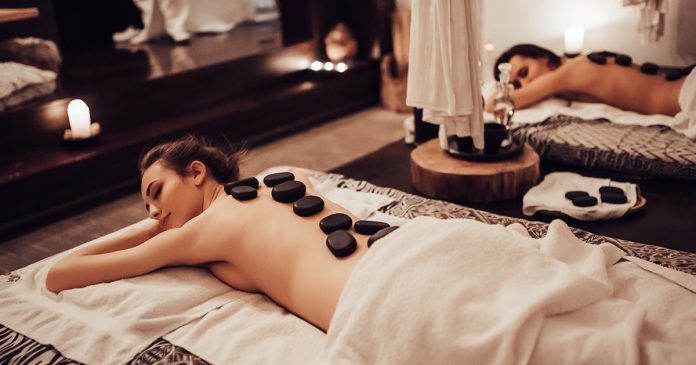 Day Spas - customer reviews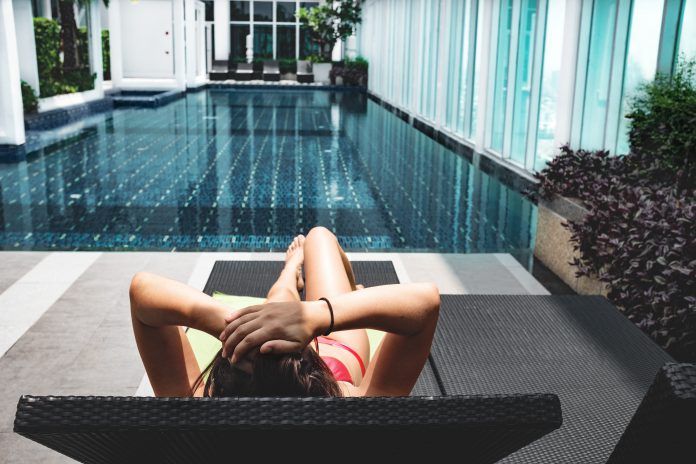 What Services do Day Spas Provide?
Day spas will vary in the services they offer. In general, you can expect to find facials, massages, anti-aging treatments, aromatherapy, and saunas. Some spas provide other services like dermaplaning, hair and eyebrow waxing, and eyelash extensions. Using our platform makes it easy to find specific services from your local day spas. Whether you want a massage or intoxicating aromatherapy, you can find it all here on Booksy. What to Expect During Day Spa Treatments If you're visiting a day spa, you can expect a day of luxury, beauty, and relaxation. If you're going in for a massage, you can expect to enjoy the release of stress and tension. For a skin care treatment such as a facial, you will lay back and listen to relaxing music while the peel sets in. Once it's removed, you will enjoy fresh skin that's smooth and free of any blemishes. If you've been feeling stressed or unhappy with your skin, a visit to a day spa is exactly what you need! How to Find the Best Day Spa? Booksy makes finding the best day spa in your area quick and effortless. Our search tool allows you to specify your location and preferred appointment time. From there, you'll get a detailed list of all the spas close to you. Booksy allows you to compare prices and services on the fly. You can also view user reviews to check out the reputation of each day spa. If you find one that you'd like to try, you can schedule an appointment online! What is the Best Thing to Wear for a Day Spa? When you visit a day spa, it's essential to dress appropriately. It's a good idea to carry a bag with a few important items as well. In general, you want to show up wearing gym attire or sportswear. These are comfortable clothes that won't get in the way of your treatments. Packing towels is also a good idea. Massages and some skincare treatments will require you to undress. A change of clothes is also something you want to include in your bag. How do I Make an Appointment At a Day Spa? With Booksy, you don't have to call a day spa to make an appointment. Instead, we make scheduling an appointment seamless with our online tool. Once you've found the day spa that you want to visit, hit 'book now.' You'll be able to view the spa's available appointment dates. You even get the choice to request specific staff members. Once you've found the right time, hit 'confirm,' and you're all set! How Much Does a Day Spa Cost? Booksy makes it effortless to view and compare the prices from your local day spas. Every spa has different prices, but in general, you can expect to pay $65 - $100 for a facial. Massages can run anywhere from $50 - $250. With Booksy, you can find the services that you want at your preferred price range. That way, you know what to expect when you visit the spa for your appointment. There's no better way to find a day spa than by using Booksy!