Diamond microdermabrasion near you
There are hundreds, maybe thousands, types of facial skin care methods out there. With such an abundance of possibilities, choosing the right one for your needs can be a bit tricky. That's why when you're looking for a service that will improve the condition of your skin, especially on your face and neck, it's good to opt for a trusted one. Diamond microdermabrasion has not only been around for some time already, it's proven its effectiveness in many ways. One of the greatest things about this method is its versatility–it can help with different skin conditions, from acne scars to signs of aging. And all you need to do if you want to book an appointment for this service is head to Booksy!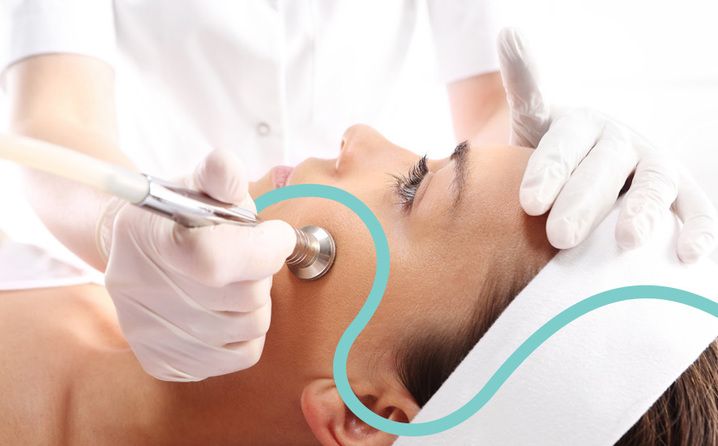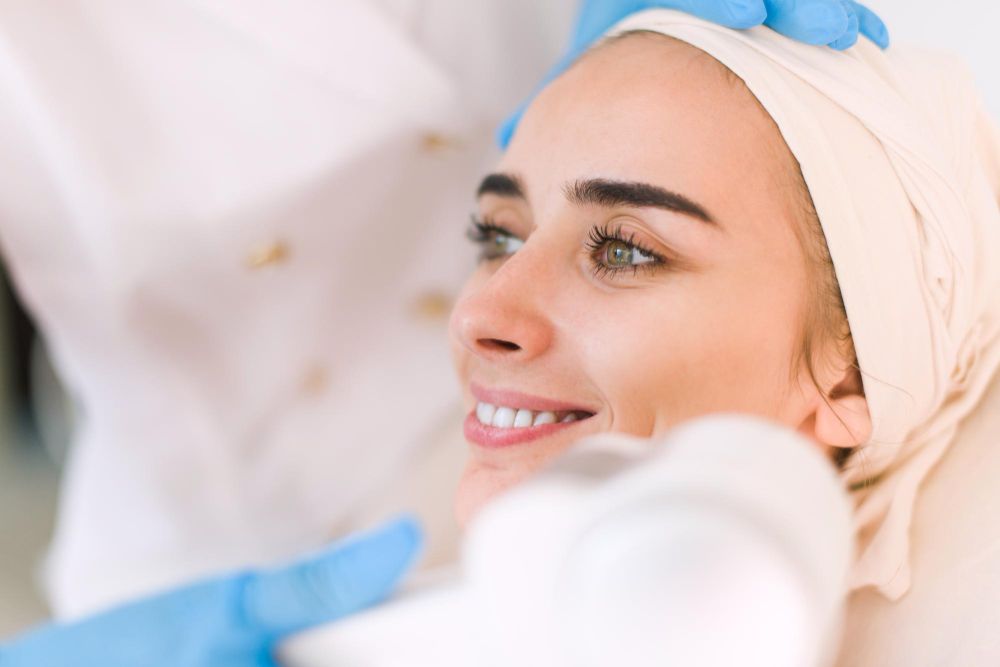 What is diamond microdermabrasion?
Diamond microdermabrasion is a service during which a beautician uses a wand with a diamond tip to exfoliate the top level of the skin. At the same time dead cells will be sucked away, leaving your face clean. The wand is able to penetrate deep into the skin to stimulate new cellular growth, thus allowing you to achieve smooth and glowy skin. It can reduce lines and wrinkles, as well as rid the face of age spots, hyperpigmentation, or scars. All this during a painless procedure. What to expect from a diamond microdermabrasion appointment? Most likely, you will have your diamond microdermabrasion appointment at a beauty salon or beauty clinic. Once you're there, the technician will do a brief interview, checking to see if there are any contraindications. During the procedure you'll be seated on a reclining chair or laying down. The beautician will go over your face with the diamond-tipped wand, precisely avoiding your eyes and mouth. The appointment shouldn't last more than an hour.  How do you prepare for a diamond microdermabrasion treatment? There isn't really anything in particular you need to do prior to the appointment, however, you may want to remove all your makeup. This will speed things up at the beauty salon. In fact, more important than preparation is aftercare. For a few weeks after the procedure your skin will be much more vulnerable. You will need to religiously apply sunscreen every day before going outside. And if possible, try to avoid the sun as much as you can.  How do I make an appointment for a diamond microdermabrasion treatment? Over are the days when you had to call or text to book an appointment. Now, with Booksy, you can easily schedule appointments for various health and beauty services, including diamond microdermabrasion, through your computer or smartphone. It doesn't matter where you are or what time it is. Simply go to the Booksy website or open the Booksy app, type in your location and service you're interested in, and browse away! All it will take are a few clicks! How to find the best diamond microdermabrasion salon near you? Make your life easier and take advantage of Booksy's feedback feature. See, after a finished visit each Booksy user can leave the salon a rating and write a review of their experience. This info is then available for other potential clients to browse through. This way you can choose the best spot out there! And to find one that's also near you, simply open the "Map View" feature and locate a beauty salon in your vicinity. How much does diamond microdermabrasion cost? As rules and regulations pertaining to diamond microdermabrasion vary from state to state, so does the price of the service. Additionally, factors such as the location of the salon, the experience of the technician, or the type of machine used can further impact the cost. You can, however, expect the price to range anywhere from $60 to about $150 per session. Fortunately, with Booksy, you always have access to the cost of the service you're booking.