Eyebrow waxing near you
Ever since Cara Delevigne, we've seen bushy eyebrows become all the rage. This trend may have you, actually falsely, thinking that you don't have to tend to your brows anyway. Yet, even though thickness is still in, brow grooming is necessary. It all comes down to defining your eyebrows. In reality, your brows may end up looking much thicker and better once you take some wax to them. Additionally, waxing will help your beautician shape your brows in such a way that will match your facial features. So don't hesitate any longer, book your eyebrow waxing appointment right here and now, with the help of Booksy!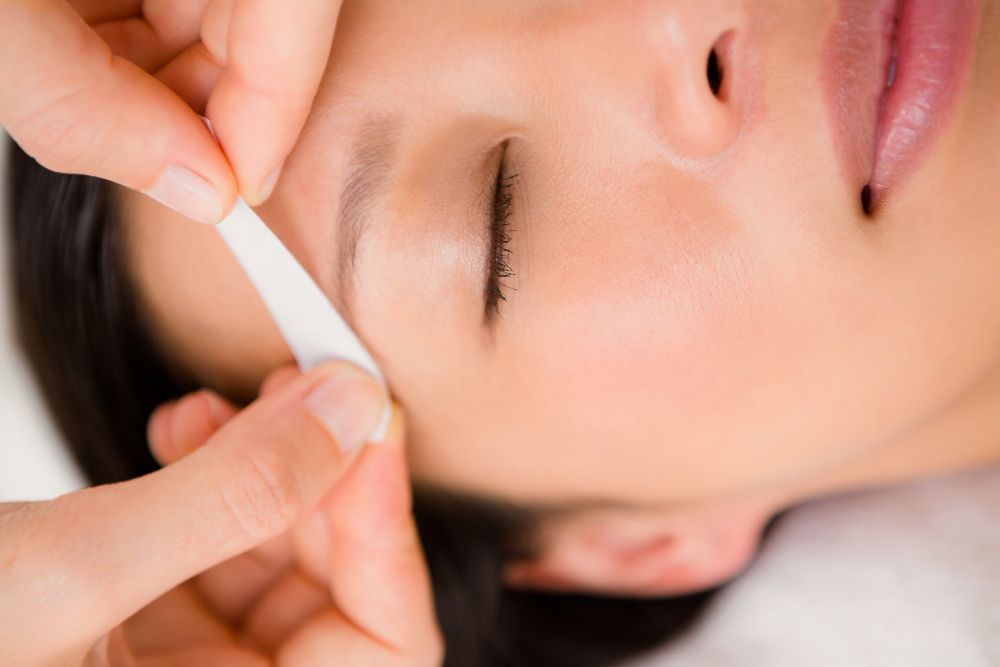 Eyebrow waxing - customer reviews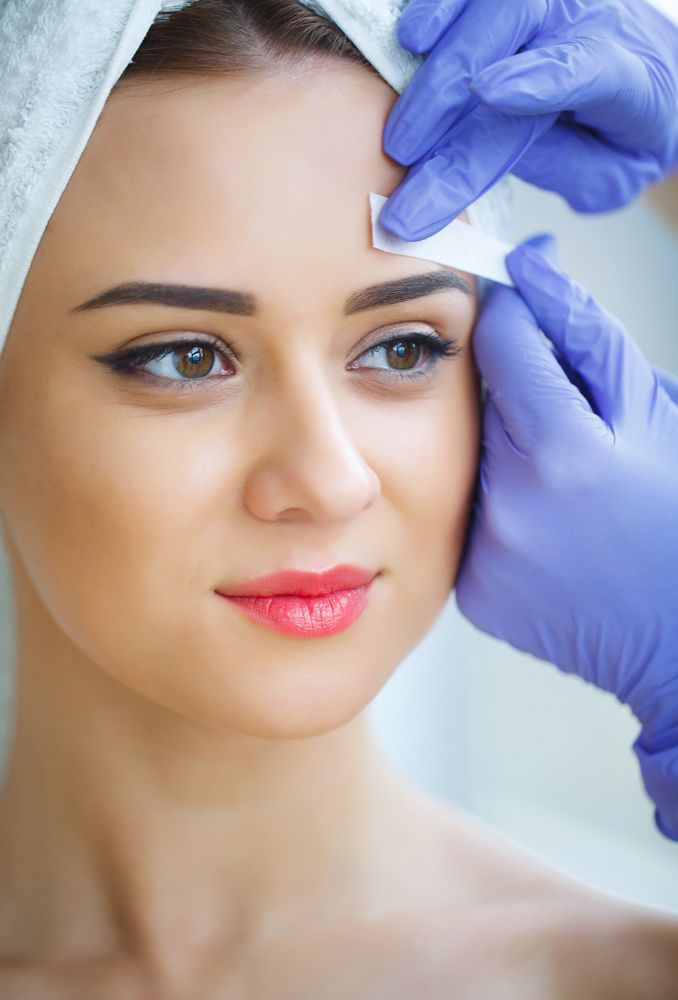 What is eyebrow waxing?
Eyebrow waxing is a beauty treatment that involves removing unwanted hair from the brow area with the help of wax and a special strip. Waxing is a great method to get your brows looking great for up to four or even six weeks. This is thanks to the fact that waxing removes the hairs directly from their roots. So you can enjoy clean and defined eyebrows for longer. And over time, the hairs that grow back will be thinner, making the entire process less unpleasant. What to expect from an eyebrow waxing appointment? During your appointment, the beautician will first talk to you about what you expect and what look you want to go for. She can also help you assess which brow shape will be best for your individual facial features. She will then begin removing hair from the unwanted areas by covering the skin with wax and then placing a strip on it. After a few moments she will pull the strip, tearing away the hairs at the same time. How do you prepare for an eyebrow waxing treatment? Before your appointment, take some time to remove makeup from your brow area and cleanse it thoroughly. This will help prevent the appearance of pimples. Don't use products containing AHA's, as this may make your skin more sensitive. As for aftercare, avoid putting any makeup on the waxed area for the rest of the day. This will prevent both pimples and stronger irritation. Also try to avoid sunlight, as this may have a negative effect on your waxed skin. How do I make an appointment for an eyebrow waxing treatment? Just as waxing is a great hair removal option as it's quick and easy, Booksy is a great tool for when you want to schedule health and beauty appointments. In a matter of seconds you can book various appointments, like eyebrow waxing, without the hassle of calling or texting. All you need to do is head to the Booksy website or open the Booksy app. This will give you access to our service provider database and allow you to schedule appointments online. How to find the best eyebrow waxing salon near you? In case of some services you not only want, but need, the person performing it to be gentle and know what they're doing. Eyebrow waxing is one of such cases. That's why, to make sure you're choosing the right salon, take advantage of the feedback feature. Head to the beauty salon's profile and open the Review tab. There you can check the salon's rating and browse through comments left by previous clients.  How much does eyebrow waxing cost? There is no one set price when it comes to beauty services, such as eyebrow waxing. The cost will vary depending on factors like the location of the salon, the experience of the beautician, and the products used. However, you can expect for the price to range between $10 and $20. Also remember that when you schedule your appointment through Booksy, you always see the price of the service you're booking   Articles Is Eyebrow Lamination Worth The Hype Henna For Eyelashes and Eyebrows The Rundown On Brow Threading The Best Ways To Get Long Lashes Eyebrow maintenance 101 Tips for Getting Thicker Brows Eyelash Loss: Is It A Serious Problem? 5 Reasons To Get Volume Lashes Right Now