Eyelash Extensions near you
When making yourself up in the morning, it's crucial not to neglect your eyelashes. Full eyelashes that curl are beautiful and add intrigue to your look. If your eyelashes are thin and short, then you need eyelash extensions! At Booksy, you can find the top studios offering eyelash extensions near your home. What's not to love about that? Now you can achieve chic-looking eyelashes at an affordable cost. Booksy allows you to compare the prices of each eyelash studio and user reviews, and more. You can also book an appointment straight from our app. Eyelash extensions can boost your confidence and make your eyes stand out!
Eyelash extensions - customer reviews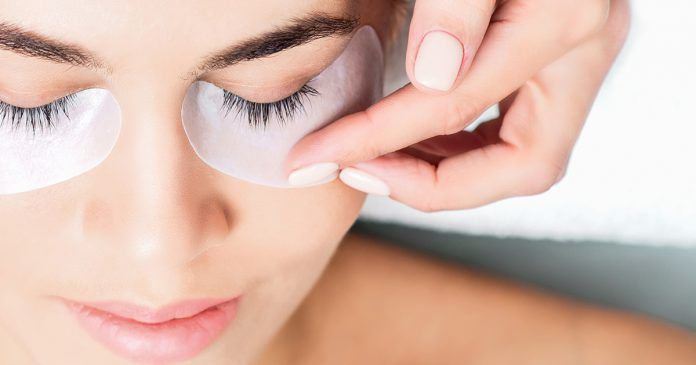 What Are Eyelash Extensions?
Eyelash extensions are artificial eyelashes that a stylist glues on top of your natural lashes. They can add length, curl, definition, and shape to your eyelashes. If you want to get eyelash extensions, you need to visit a hair salon or eyelash studio. There, an eyelash artist will break down their extension options. There are lots of brand names and styles for eyelash extensions. It's essential to consult with your stylist to find which extension works best for you. Make sure that you also use Booksy to find the highest quality eyelash studio close to you! What to Expect During Eyelash Extensions? If you've never had eyelash extensions before, here's what you need to know. Make sure that you have at least two hours free for your appointment. That's how long it will take to apply a complete set. Touch-ups are quicker and will only last around 90 minutes. Your professional eyelash artist will glue on your extensions. A high-quality studio will have comfortable seating for your appointment. Make a point of checking for user reviews that mention high-quality studios in your town or city. How to Get The Best Eyelash Extensions? Booksy is the perfect tool to find the best eyelash studio that isn't too far from home. Please enter your location and preferred appointment time to our intelligent search bar. You can view all the studios in your area that have open time slots. The top few results will be our Booksy recommended studios! These are the eyelash studios with the highest average review scores. We also provide lots of individual reviews so that you can get a feel for what each studio has to offer. Is There a Way to Make Extensions Last Longer? Here are a few pro tips to make your new lashes stay on for longer. That way, you can save some money by not having to schedule a touch-up appointment for a long time. First, sleep on your back at night. That's the best way to preserve your eyelash extensions while you sleep. Also, try to avoid water for at least a day after your appointment. You should also be wary of oil-based creams if you have eyelash extensions. How Do I Make an Appointment For Eyelash Extensions? You'll love how easy it is to schedule an appointment online by using Booksy. You can view each eyelash studio's available appointment times on the fly. Once you find an eyelash studio that fits your quality standards and price range, hit book now. You'll be able to see all the available times on a calendar for your convenience. Hit confirm once you select a time, and you're good to go! To make it even more remarkable, you can also request a specific eyelash artist for your visit. How Much Do Eyelash Extensions Cost? It will depend on the type of eyelash extension and the studio that you visit. Certain extension brands are more expensive than others. The quality will also vary, so bear that in mind when making a selection. Also, Booksy is your best friend when selecting an eyelash studio. You can compare their prices and user reviews within seconds. Booksy makes it easier than ever to find an eyelash studio that meets all your needs. Classic eyelash extensions are in the $75 range, while higher-end brands can run up to $150 and beyond.