Tattoo Shops near you
Lemme guess. You got your first tattoo and even though you said it was your first and last, that adrenaline bug has bit and you just…need…one…more! But the thought of it being permanent adds pressure because you need the perfect piece that has profound meaning or adds colour to your personality. OR, you've got a burst of spontaneity and need to get your tattoo fix ASAP. Either way, finding the perfect tattoo artist is vital! After all, it is a lifetime commitment. Well, Booksy can help take that pressure off your shoulders, without you having to spend hours before you find the perfect artist who ticks off all the right boxes.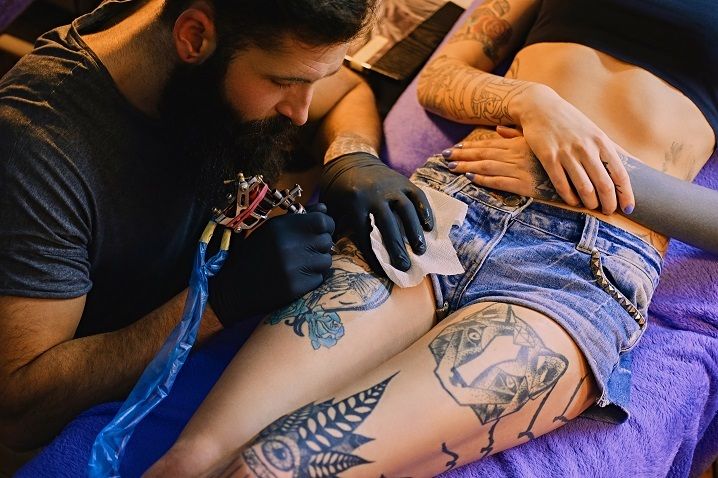 Tattoo artists - customer reviews
Amazing service and even better artistry. I have been to quite a few other places in the past, but this one is by far the best. I would highly recommend Kobus to anyone looking for a friendly and prof...
Zenia K… 22/11/2023
---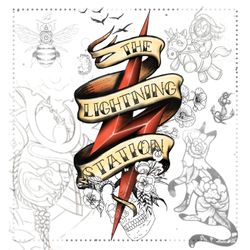 The Lightning Station Tattoo
98 Steve Biko Street, 2531 Potchefstroom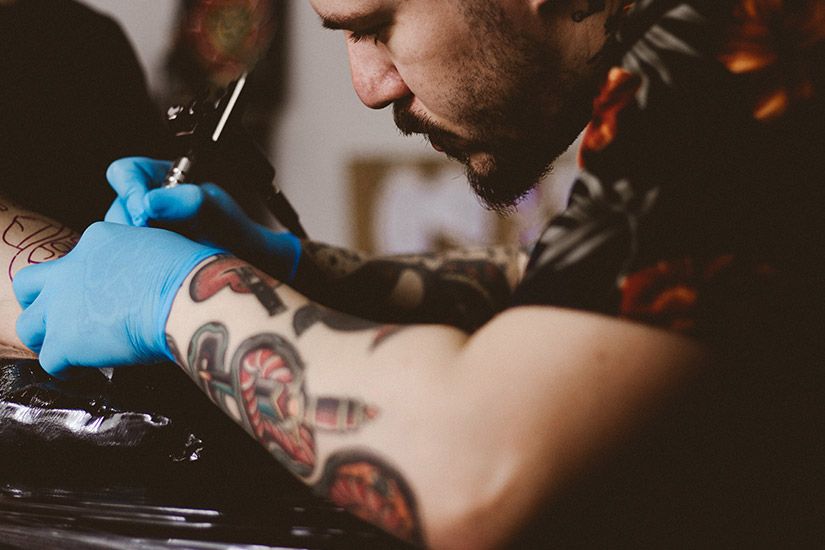 What services do tattoo shops provide?
It may seem self-explanatory, but tattoo shops offer more than just adding another piece to your collection. Tattoo shops also specialize in covering up or changing old tattoos, laser tattoo removal, semi-permanent tattoos that typically fade after three to five years. Some tattoo artists are even qualified to do permanent make up.  Most tattoo shops also double up as piercing parlours, that accommodate anything from ear piercings to anywhere on your body. How do you prepare for tattoo? It's all fun and games deciding to get a tattoo spontaneously. But there are a few things that could help ease the process and ultimately assist in preserving your new piece. Firstly, stay hydrated. Drink lots of water before your appointment and avoid any alcoholic or medical substances. Keep your skin moisturised and shave the area on your body where you're going to have your piece done, even those fine hairs count. Eat a decent meal before getting your tattoo to avoid passing out from low energy levels. Lastly, wear comfortable clothing that won't irritate the tattoo afterwards. How to find the best tattoo shop? Find the perfect tattoo artist is crucial. Especially if it's your first time and you're lowkey freaking out about being poked countless times with that tiny needle. So, of course you're going to want someone who's patient, experienced in various types of tattoo art and has creative juices pumping through their veins. By using Booksy, you can sift through reviews of different tattoo shops, scan through their artwork and even find one that's in and around your area.  Are permanent tattoos safe? In a nutshell, yes. However, the preparation, hygiene and upkeep of your tattoo is extremely important. Always makes sure that your artist is working in a clean and safe environment, and their equipment is safe and sanitized. If you have sensitive skin or any allergic, it may be wise to check in with a medical doctor beforehand to avoid any skin infections. Your tattoo artist will also explain how to take care of your new piece to not only avoid complication but preserve the quality of the artwork. How do I make an appointment to a tattoo shops? Scheduling an appointment with Booksy is super easy. You can do everything online in a few minutes, without the hassle of calling or texting different tattoo shops to find your slot. With Booksy, you can find the nearest tattoo shop in or around your area, choose your date and time slot, see how long it will roughly take to complete your piece, and you can even choose your preferred tattoo artist. How much will I pay for a visit to a tattoo shop? The price of getting a tattoo depends on how experienced the artis is, the level of detail, size of the tattoo, and quality of the tattoo shop. Most tattoo artists have a minimum rate of R800 for basic tattoos. Once you've found your preferred options, you can send your design options to the artist to request a quote for your custom piece. With Booksy, you can also compare prices and portfolios before making a decision on which artist you'd like to go with.