Nail salons near you
Girl, we know you've been shamelessly hiding those nails while you type because you're way overdue for a soak off and fresh new set. And picking off the gel just seems a lot more cost and time effective right now, because month end crept up on you so suddenly. And yes, we see you trying to cover up those crusty cuticles that you've neglected for the umpteenth time. Stop! Stop right now because you're doing more damage than anything else. And if you're really worried about how much it's going to cost you to fix them up or how long it will take to get the quickest appointment, let Booksy take that stress off your shoulders.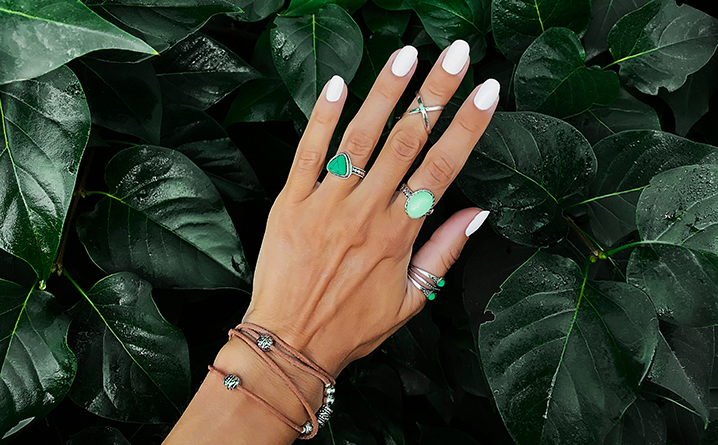 Nail salons - customer reviews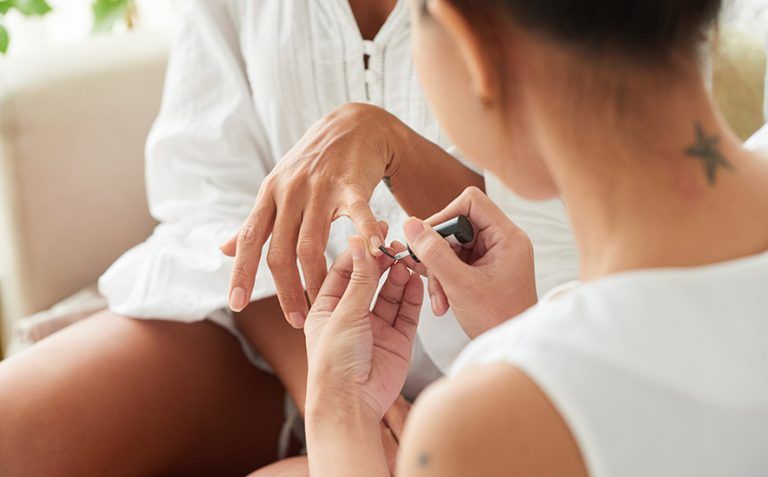 What services do nail salons provide?
You know how hairdressers are pretty much like built-in therapists? Well, nail salons fall into the same Whatsapp group. Not only because they cater to your emotional needs while you're getting pampered, but because they're so versatile in the services they provide, specifically tailored to you. Nail salons offer different types of manicures and pedicures. The latter may have less options available, but manicure treatments range from basic nail polish to acrylic sets and different types of gel manicure treatments. Nail salons also offer hand and feet spa massages, some as complimentary treatments, and others include it in their pamper treatment.  How do you prepare for nails manicure and pedicure? Ever heard of the saying "cleanliness is next to godliness"? They weren't just talking about your home. Personal hygiene is extremely important when stepping into a nail salon. That means you as the client have the responsibility to make sure that your hands or feet are cleaned and sanitized before your treatment. You don't have to go to the extremes to clip and file your nails, as this will most likely be part of your treatment. But basic cleansing and drying off your hands and feet will remove all the dirt, oils and impurities. Try not to over-moisturize your skin before your treatment. How to find the best nail salon? Nail salons pop up regularly and are generally not difficult to find. BUT, the key is finding the perfect fit for you. That means finding a nail salon that is conveniently close, fits your budget, accommodates your specific style preferences, and has good reviews. Booksy helps you sift through all the nail salons in and around your area that ticks off all the right boxes for you. Our platform is user friendly, so yes, even your granny can navigate her way around Booksy! What kind of manicure is best for your nails? Firstly, you need to understand the difference between the types of manicure treatments. Each treatment has its own pros and cons and will ultimately determine the level of maintenance you can manage. For example, a gel manicure typically last two weeks before you start seeing regrowth and need a soak off. You can't have this refilled and would need a new set. Acrylic nails or extensions however, last a bit longer, and once you start seeing regrowth, you can easily get them refilled. When choosing what type of manicure would be best for you, also keep in mind how often you use your hands for hard labour and how sensitive your nails are. How do I make an appointment to a nail bar? So, you've found the perfect nail bar that ticks off all the right boxes. But now you have to make that awkward phone call to see if there's availability. And then go back and forth until you reach a suitable date, right? Nope. Not with Booksy. Our platform makes booking quick and easy. With just a few clicks and swipes you can choose your preferred location, date and time slot and even select a specific nail technician.  How much will I pay for a visit to a nail salon? Manicure and pedicure can range between R200 an R350 depending on what kind of treatment you're getting. Most nail bars offer combo packages that could save you a few Rands as well. If you're looking for basic foot or hand grooming, this would cost around R100. For added extras like nail art, this usually costs around R10 per nail. With Booksy, you can compare prices between nail bars before making your final decision.