Hair salons near you
Pretty sure by now you're tired of hopping from hair salon to hair salon, hoping that the next one will understand what you mean by 'just a trim please'. Every time you place your bum on that seat, it feels like another awkward first date with someone you weren't really keen on, but your friend encouraged you to just give it a chance. And as frustrating as this is, because your look is constantly changing against your will, it can also become quite heavy on the pocket if you're playing the process by elimination game with every hair stylist in your area. So, with the help of Booksy, here's to hoping you find your personal therapist… I mean hair stylist that you can hold onto for more than just a first date.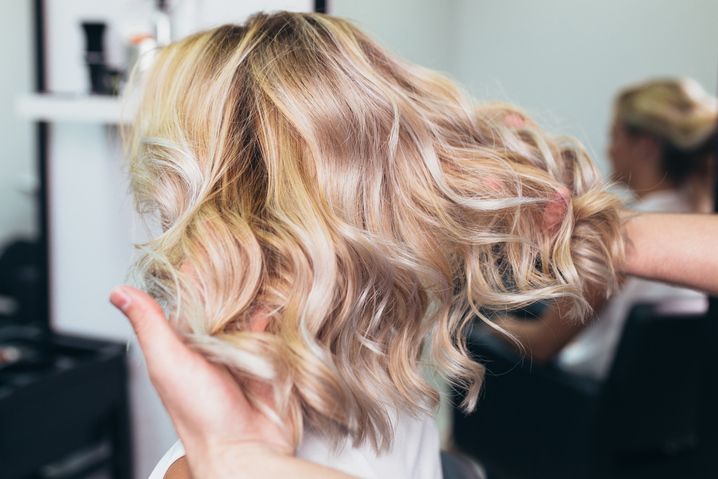 Hair salons - customer reviews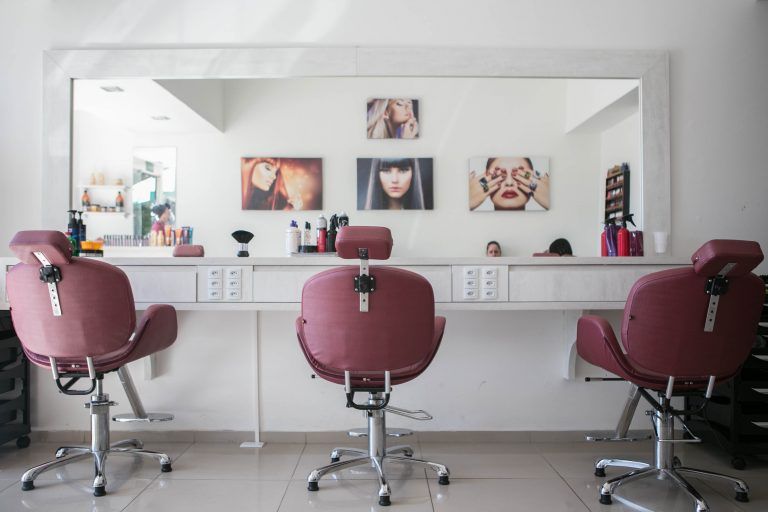 What services do hair salons provide?
Hair salons are generally very versatile and flexible with the treatments and services they offer. This could include anything from washing, cutting, styling and colour treatments. Some hair salons even offer massage and complimentary aromatherapy treatments. Because most treatments work hand in hand, hair salons lean towards offering packages or combos that not only helps you make decisions easier, but also saves you some loose change as opposed to having treatments done bit by bit.  How do you prepare for hair salon appointment? Getting your hair done is much like any other pamper session. I mean, who doesn't love a good head massage while having their hair treated? So, like any pamper day, setting a decent amount of time aside for the treatments you've booked for, cause relieve you of the stress of double booking yourself for the day. Gather a few pictures for inspiration and have a clear idea in mind for your stylist on arrival. Make sure you're a few minutes early for your appointment to avoid an overlap in the hair salon. This could also work in your favor as you could get helped a little sooner than expected. For treatments that will take relatively long, make sure you have snacks to keep you fuelled.  How to find the best hair salon? While there may be a wide variety of hair salons to choose from, not all of them will appeal to you. And long lists can often freak us out of even getting that much needed pamper. Booksy helps you find the perfect salon for your specific needs, location and budget. By using Booksy, you can filter your search to your preferences and in that way, narrow down your top picks based on the reviews on each salon's profile.  How do I know what hairstyle to get? Choosing your hairstyle is crucial! When you know what you want, it makes it easier for the hair stylist to bring your vision to life. Do research online, screengrab a few pictures for inspiration, but also search for images that would suit your face type. If you're unsure, asking your hair stylist for tips or their opinion could help refine your vision. Even when you have your style in mind, stylists will often talk you through the maintenance and treatment of a style, so you're more aware of what it will require from you to help it last longer. Your style should not only suit your face, but your long-term budget too. How do I make an appointment to a hair salon? Scheduling appointments with Booksy is super easy. After finding your preferred hair salon in your area that suits your pockets and style, you can book your appointment by choosing the date, time slot and you even have the option of choosing a specific stylist! There's no need to call or send a message on social media anymore. With Booksy it's quick and convenient as all appointments are scheduled online.  How much will I pay for a visit to a hair salon? A simple haircut could cost anything from R150 to R250, depending on the length of your hair. This of course varies between hair salons, so it's best to weigh your options. Colour treatments prices also vary based on how much you're getting done. These generally start at R450 for simple highlights. Most hairdressers offer combo packages, and it usually works out a lot cheaper in the long run. Using Booksy, you're able to compare prices between hair salons before making your final decision.