Crowned By Kish
9000 N Florida Ave, Suite C, Tampa, 33604
Crowned By Kish
9000 N Florida Ave, Suite C, Tampa, 33604
---
Popular Services

Color Consultation

This service is done via text message, call or FaceTime

Online service

---

Other Services

Late Fee

This will be added if you are 15min late.

---

Locs

Retwist

Retwist, wash, with basic style. **NO ROPE TWIST**

Loyalty Retwist

Loyal clients are clients that rebook every 3-5 weeks if your last appointment with me was longer then this yo...

show more

Budding @ Root Only

This is only combining locs at the root.

Retwist with Ropetwist

Wash, Retwist, Basic style with Rope Twist.

Loyalty Retwist W/RopeTwist

Loyal clients are clients that rebook every 4-6 weeks if your last appointment with me was longer then this yo...

show more

---

Starter Locs

Starter Locs *Coils

Wash, Starter Coils, Basic style if length permits.

Starter Locs *Interloc

Price starts at $150 depending on loc size and length of hair do not book this service if you have not had a C...

show more

Starter Locs *Backcomb

Price starts at $225. Depending on lot size and hair length. Do not book this service if you have not had a co...

show more

Starter Locs *Microlocs

Price starts at $275. Do not book this service if you have not had a consultation.

---

Kid Locs

Kid Retwist

Retwist, wash, with basic style **No Rope Twist **

Kids loyalty Retwist

Loyal clients are clients that rebook every 3-5 weeks if your last appointment with me was longer then this yo...

show more

Kid Interloc Maintenance

Interlocs, wash, with basic style ** No Rope Twist**

Kids retwist with beads

This is a basic kids retwist with beads added to the ends of the locs.

Kid Retwist/Interlocs(front 2 rows)

Wash, retwist, basic style 2rows interlocs **No Rope Twist **

Kid Retwist with Ropetwist

Wash, Retwist, Basic style & Rope Twist.

---

Natural Hair *no extensions*

2 Strand Twist

$45 &up depends on twist size and hair length. This style doesn't included a wash.

Straight Back Braids.

Ideal for ladies who wear wigs. Simple protective style. Guys wanting a simple 2-5 braids for drop fade cut/ H...

show more

Adult Braided Styles

Natural braided hairstyles for men and women start at $50 and up!

Kid Braids

Kid braid style start at $45 depending on length of hair. If the child's hair is not clean and detangled there...

show more

Curl Definition/Enhance

During this 90min service you will receive a wash and hydration treatment. I will also preform a light trim if...

show more

---

Braids & Twist with extensions

Faux Locs

This service is for med/large locs at bra strap length. Smaller or longer locs will be an additional charge. ...

show more

Feedin Pop smoke Braids

This service is for the large braids 6-9 braids bra strap length. Smaller longer braids at additional charge. ...

show more

2 FeedIn Braids / Boxer Braids

Pre Stretched braiding hair only $15 for each additional braid. Hair must be clean free of product detangled ...

show more

Passion Twist

This is for medium size twist. No longer the 16-18 inch hair. Smaller twist or longer twist will be an additio...

show more

Kinky Twist

This service is for medium twist sholder to bra length. Smaller longer twist will be an additional charge. H...

show more

---

Color Services

Root Touch Up

Color touch up/ short cut color.

Color Correction

Do not book this service if you have not had a consultation.

Custom Color

Only book this service if you have already had your consultation.

---

Sew-In

Natural Part

Natural part sew-in with minimal leave out. Hair must be clean free of product detangled and stretched. If I...

show more

Micros w/sewin

Micros from ear to ear 2/3 rows. Add $30 for micros all the way around with sewin in the middle. Hair must be...

show more

Wig sew down

Includes braid down of natural hair and sew down of wig.

---

Additional Services

Detangle Hair

Please book this service if you have just taken out braids, have not combed your hair or hair is not stretched...

show more

Big Chop

Includes wash and wash & go style.

Add on Shampoo

This is only to be added on as an additional service. Do not book this service alone.

Add On Color Treatments

This is an add on service not to be booked separately.

---

Consultations

Color Consultation

This service is done via text message, call or FaceTime

Online service

Loc Consultation

Most consultations will be done via telephone or FaceTime or Text.

---

Crochet

Kid Crochet Braids

Crochet Braids Crochet Twist Crochet locs ONLY!!

Crochet- Braids,Twist, and Locs

Crochet Braids Crochet Twist Crochet Locs Do Not Book This For Curly/Wavy/Straight crochet styles.

Crochet loose hair

Curly/Wavy/Straight styles.

---

Ponytails

Sleek Ponytail

Please send pictures if desired style. Hair must be washed and dried

Braids in front w/Ponytail

Hair must be washed and dried. Please send desired style prior to booking.

---

Special

No specials at this time.

---
Venue Health and Safety Rules
Reviews
Reviews are no joke! Booksy values authentic reviews and only verifies them if we know the reviewer has visited this business.
From my first consult to my first retwist, Kish has made me feel welcomed and never like a #. I'm excited to get my hair back on track because I know she will take care of me. Love her appointment hours because I can get in after work....
Very knowledgeable about starter locs. I love my new locs!! Thank you Kish!...
it was nice atmosphere,great convo, and great service,it was my 1st time but want be the last...
The consultation never happen...not sure why...
Kish did an excellent job retwisting my hair. And she did a great simple style too (and she didn't do it too tight!). I'll definitely be back...
She did a good job trimming & washing my hair....
Looking like it's my birthday already. Thanks Kish...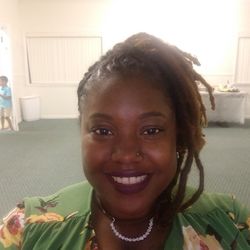 Anytime Kish blesses my hair it's amazing, so I expect and receive nothing less....
The best hairstylist I've ever had...
Skills are on point and I HIGHLY recommend this girl. Super fast and at the best price for especially for this quality of work....
Honestly the BEST we booked her the day before and she got us right in. Kish did so AMAZING we had to have my boyfriends brother go the next day ! Amazing experience as well such a good vibe and amazing customer service as well. We found our new and ...
Crowned By Kish
Aww thanks both appointments went amazing and the ENERGY was Great I enjoyed you both and I look forward that seeing your u guys back! Definitely Good Peoples!!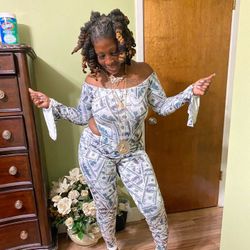 I love ❤️ my new look 👀 thanks Kish 😘 You Da Best...
Crowned By Kish
Aww thanks doll always aim to please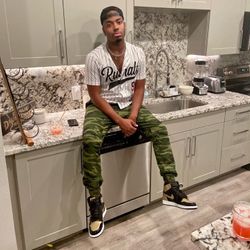 My girl always gets me together and the atmosphere in the shop is so chill and welcoming. I literally was browsing for the best stylist nearby and came across Kish and will continue giving her my business...
Crowned By Kish
I 💕 your energy glad u gave me a try
I loooove my hair will definitely be coming....
Crowned By Kish
Thanks hope to see you again
The service was well worth it. The atmosphere was really nice. She was so professional and made me feel like family. I would definitely recommend her to anyone....
Tight work and down to earth person....
👍...
Crowned By Kish
Thanks appreciate your support!