Haircut places near you
Is your hair getting uncommonly shaggy? Do you want to change up your hairstyle to become more attractive and express yourself? Then it's time for a haircut, my friend! There's no better way to boost your self-esteem than by trying out a fancy new hairstyle. Haircuts are also necessary for trims and general grooming and maintenance. If your hair is a total mess and the back of your neck looks like a scrub, it's haircut time. To find the absolute best barbershop or hair salon in your area, you can use Booksy. Our elite-level search engine will show you all your local barbershops and salons in no time!
Female Haircut - customer reviews
Great cut! highly experienced. Great atmosphere and very professional. David made sure it was perfect. He kept making adjustments to get it just perfect.
Appus R… 09/12/2023
---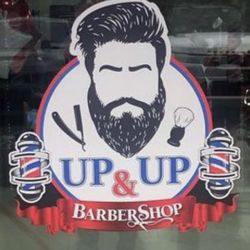 David- Up & Up Barber Shop 2
1628 W Hebron Pkwy, 75010 Carrollton
One of the best! Takes his time and doesn't rush it. Can tell he's really passionate about his work. Check him out if you can.
Sayed H… 09/12/2023
---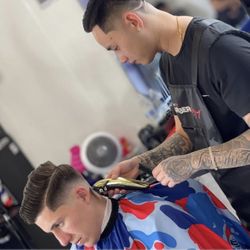 Mbk.cutz
Quality blendz, 95624 Elk Grove
Best experience ever at the barbershop Dezz is amazing I highly recommend going to Dezz he will get you right.
Cameron S… 09/12/2023
---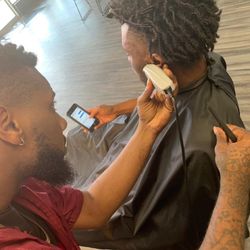 (Dezz_da_barber)IG
914 State Hwy 66, Garland, TX 75040, 75040 Garland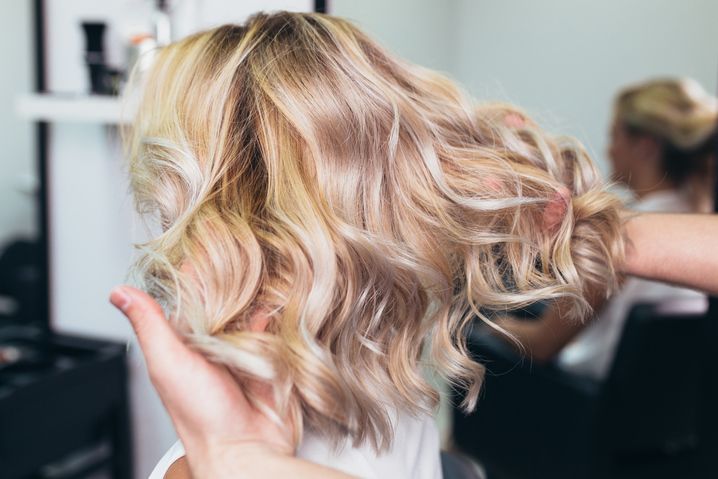 Haircuts for Women
Booksy lets you search for haircuts for women. You can also compare the services and prices of each hair salon. That way, you can find the perfect haircut option that's in your price range. Booksy also lets you view each location's average user review score and individual reviews. Try to pay attention to user reviews that mention talented hairstylists by name! You can also book an appointment straight through our app. How Do You Prepare For a Haircut? If you're visiting a hair salon, there's no need to shampoo your hair that morning. They will shampoo your hair for you at the hair salon. You should make sure that your hair is generally clean and moisturized. Your hairdresser will appreciate good hygiene! It would help if you also carried some cash with you to tip your stylist. Service workers appreciate cash tips more than tips on the card, so bear that in mind! How to Get the Best Haircut? It would be best if you used Booksy to help you score a fantastic haircut in your town. To make things nice and easy for our users, we list the highest-rated options at the top of the page. These are the locations that Booksy recommends the most. They also have the highest average user review score. To take things a step further, you can even view individual user reviews. These are very handy and can clue you in on talented hairdressers by name! What's the Best Way to Schedule an Appointment For a Haircut? Nobody likes making phone calls for appointments. That's especially true if you get stuck waiting on hold for 20 minutes! Also, you don't want to risk it by just walking into the salon. They could be swamped, and you could wait for hours. That's why you need to use Booksy! In minutes, you can schedule an appointment at the salon of your choosing. Booksy even lets you request specific hairstylists by name for your visit! How Much Does a Haircut Cost? Haircut prices are going to vary. An average haircut for a man or woman can range from $20 - $50, depending on the location. Dying and coloring hair will also add to the overall cost. Articles   Check Your Face Shape Wedding Hairstyles For Short Hair Wedding Hairstyles For Medium Length Hair How To Make Your Hair Less Greasy How To Style Curly Hair The Best Hairstyles For Graduation Haircuts For a Receding Hairline Most Popular Mens Haircuts