Hair blowout near you
For many of us voluminous and shiny hair is the ultimate goal. With many ways to achieve this, there are also many potentially hair-damaging downsides. To avoid breakage and still be able to enjoy your desired hairstyle, we recommend getting a hair blowout. A hair blowout is especially a great option before an important event, date, or other occasion. And not only will you not have to worry about hair damage, a hair blowout will last up to several days, keeping your hairstyle fresh and cool. So head to Booksy and book a hair blowout nearby!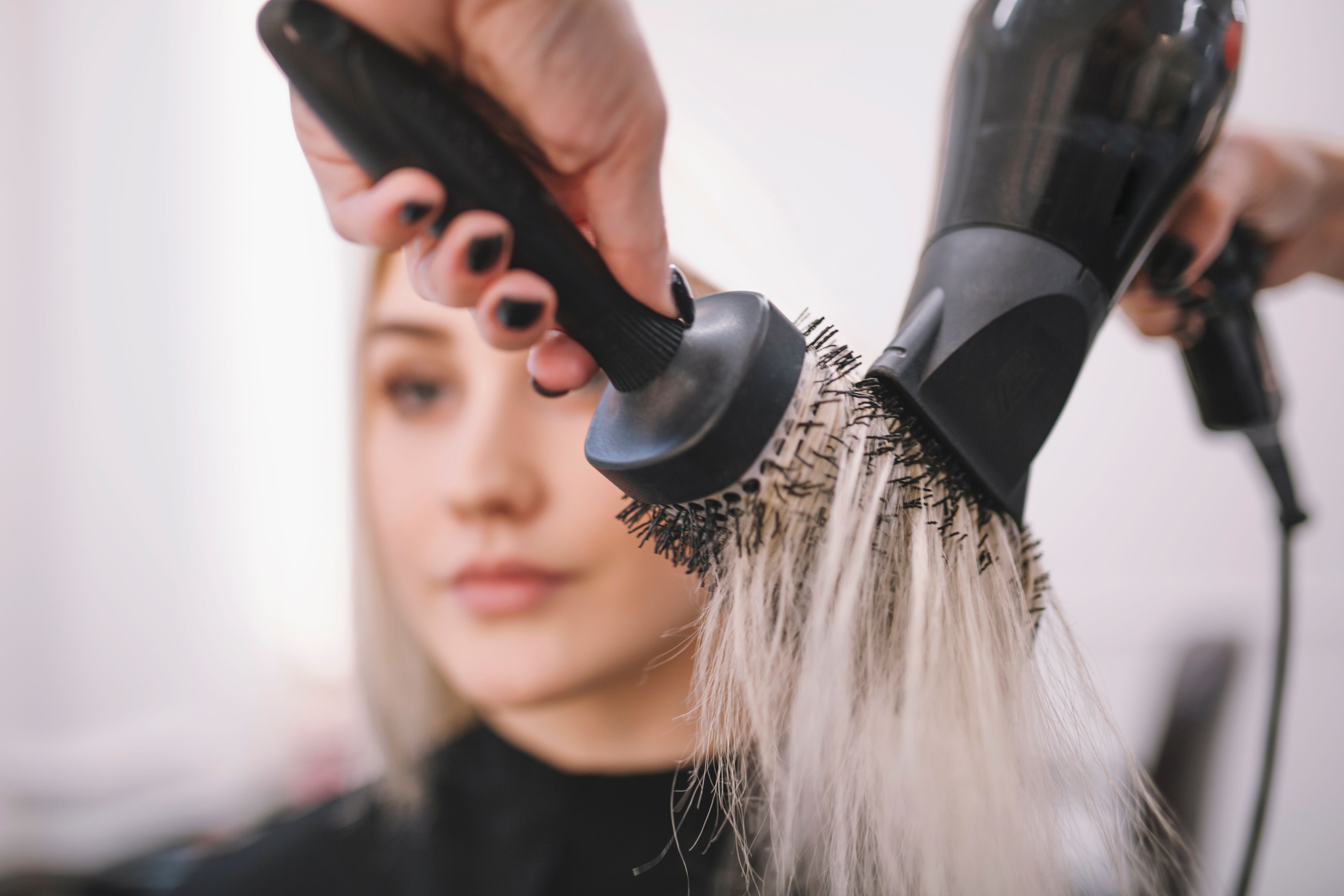 Blow Dry - customer reviews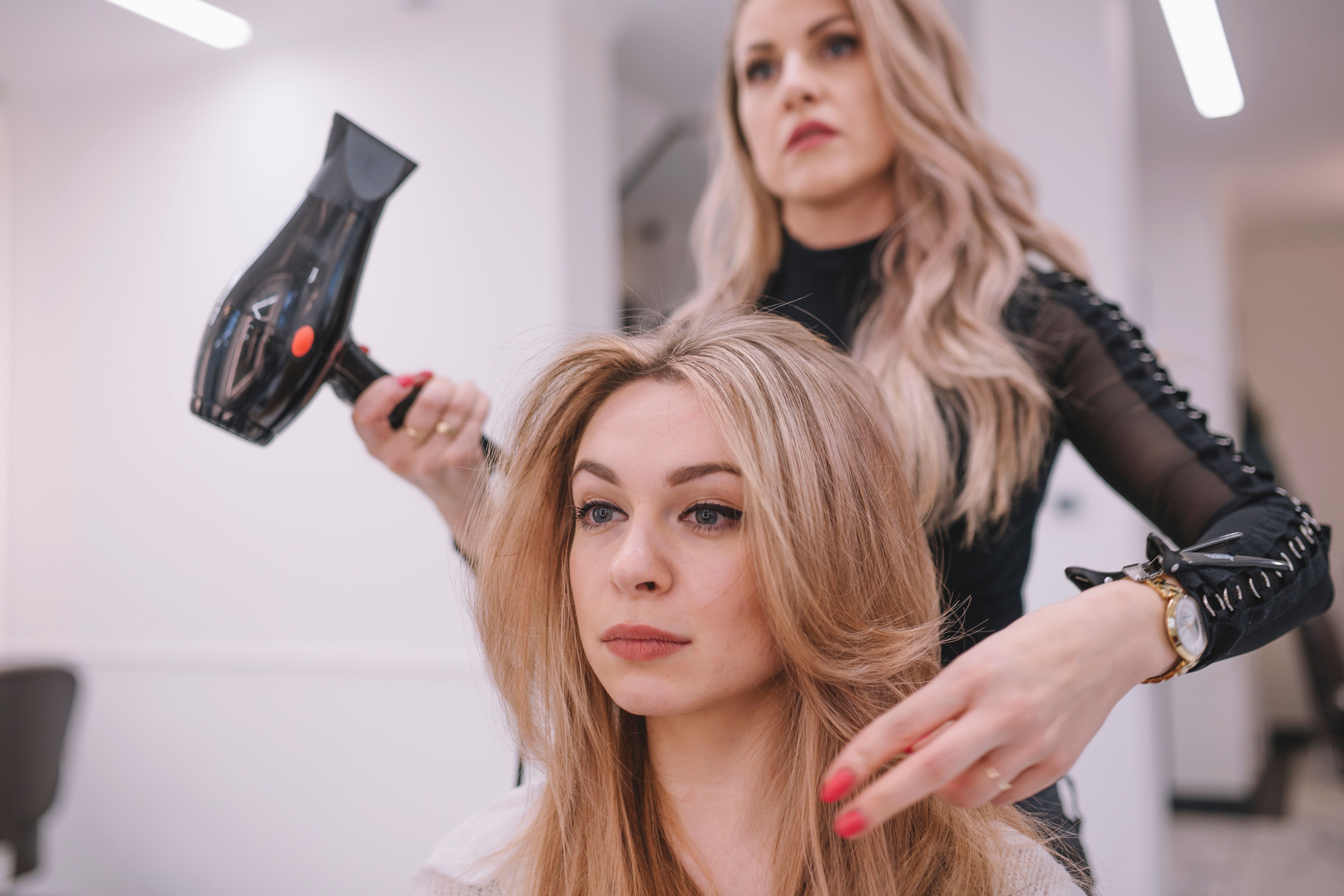 What is a hair blowout?
A blowout consists of washing your hair and then, using special tools and products, shaping it into your desired hairstyle. Depending on the technique, you can achieve straight, wavy, or curly hair. All you need to do is talk to your hair stylist about the look you're going for. Moreover, in the end your hair will look shiny, healthy, and smooth. And all this without the necessity of using a curling or straightener. So say goodbye to heat damage once and for all! What to expect from a blowout hair salon? If you want to get a blowout, you'll of course want to visit a hair salon. First, the hair stylist will wash your hair with shampoo and a conditioner. After using a towel to dry it out, they'll apply a leave-in conditioner to prevent heat damage. Next, they will start creating your desired hairstyle by using a blow dryer and various types of brushes. Once that is done they will finish the look with special hair products to ensure a long-lasting hold.  How do you prepare for a hair blowout treatment? The great thing about this service is that no prior preparation is necessary. You can simply come into a hair salon anytime and sit down for a blowout. What is, however, worth remembering is the proper aftercare. Said care will include avoiding water and humidity–avoid going out in the rain and use a shower cap when bathing. Excess sweating can, unfortunately, make the effect last shorter, so consider opting out of exercising. Finally, use dry shampoo and a blow dryer to keep your look fresh. How much does a hair blowout cost? As the service is fairly simple, the price won't be as dramatic as other high-end services. However, no one set price tag is available. The final cost will vary depending on factors such as the location of the hair salon, experience of the hair dresser, products used, and hair length. Typically, you can expect the price to range between $40 and $90. Additionally, you can always check the price on Booksy, so no surprises! How do I make an appointment for a hair blowout treatment? Believe it or not, but booking an appointment using Booksy is easier than ever! No more calling or texting, now you can schedule visits using the Booksy website or with the help of the Booksy app. And all this from the comfort of your home! With Booksy, you gain access to a database of great-quality health and beauty providers, including hair salons. Make a few clicks, or a few taps, to set up an appointment no matter where you are, or what time it is! How to find the best hair blowout salon near you? At Booksy, we pride ourselves with working with the best in the industry. However, you don't have to take our word for it. Take advantage of the feedback feature to browse through ratings and comments left by previous clients. This way you can make sure you're booking an appointment with the best hair professionals out there! And as for location, use the "Map View" feature to easily find hair salons close to you!