Wig places near you
Are you down in the dumps because of how you look? Do you want to become someone else in the span of a day? Then it's time to purchase a convincing wig! Wigs are great because you can change your hairstyle without making it permanent. If you want to go back to your original look, simply take the wig off! Thanks to their versatility, wigs are a prevalent option for switching up your style. There are tons of varieties of wigs out there, including different styles, colors, and hair types. If you want to find the best wig stores and salons near you, then you need to use Booksy! You can search for wig salons and compare their prices and services.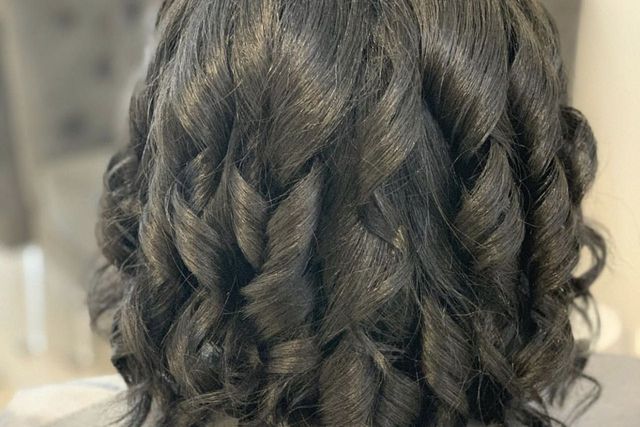 Wigs - customer reviews
The hairstylist is very professional, talented and very caring. I definitely recommend this business because she goes above and beyond to please your needs. It's affordable and I am a customer for lif...
Donna G… 08/12/2023
---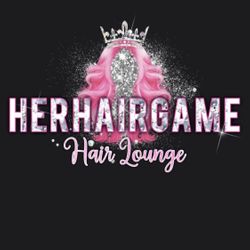 HERHAIRGAME
New location: 2126 Newpark Mall Road Suite #110 Newark, 94560 Newark
It's always a great experience! She take her time and do good work. She is very sweet & kind .. But this appointment I didn't know I had to bring my wig a day before my appointment .. my first appoin...
Reneisha J… 08/12/2023
---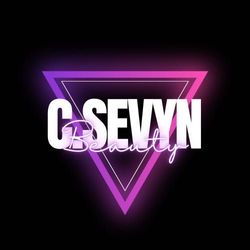 C.SEVYN BEAUTY
1857 centerpoint pkwy, 35215 Birmingham
I love her professionalism! I appreciate the shampoo and conditioner recommendations. I love my install.
Alexus 07/12/2023
---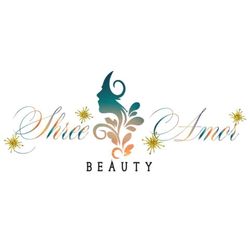 ShreeAmor Beauty
1919 S. Mannheim Rd., 60153 Westchester

What Is a Wig?
A wig is an attachment you wear on your head that contains synthetic or natural hair. A wig can allow you to achieve multiple hairstyles without having to commit to any of them. Say that you want long hair for a day. You can pop on your long hair wig and look glamorous for a party or dinner. The next day, you can take it off to go back to your short hair. You can't do that with hair weaves or extensions! Wigs are so popular because they're very versatile and easy to use. What to Expect During a Wig Fitting Wigs come in different sizes, shapes, colors, and hair types. The great thing about wigs is that you can get more than one! That way, you can have a myriad of unique hairstyles on hand that you can use at any time. When you visit a salon for a wig, they will fit your head and scalp to it. They will also ask if you want a synthetic wig or one made from natural human hair. Wigs with authentic hair are pricier than synthetic wigs, so bear that in mind! How to Get the Best Wig? Cheap wigs definitely stand out. If you want to convince others that your wig is your natural hair, you need to find a professional and high-end wig store. Booksy is a fantastic tool that you can use to find the best wigs in your area. You can view all the nearby salons that offer wigs, as well as their prices and review scores. Check out all their individual reviews to make sure that they're a salon with a good reputation. How to Prepare For a Wig? You should have your hair up in a bun or as concealed as possible. Also, you should make an appointment to consult with a hairstylist. They can custom-fit the wig for you and get it ready for your to wear. You can even request a custom wig be made just for you! It's crucial to use Booksy to find the most reputable wig stores and salons in your area. You should also make sure that your hair doesn't contain any products that can get in the way of the wig. How Do I Make an Appointment For a Wig? Booksy is a fantastic tool to use when trying to book an appointment. Our app will save you from having to type up an email or make a cumbersome phone call. In just a few clicks, you can set up a consultation with a wig expert. They will fit your wig and set you up with the perfect wig for your needs. Click book now on your preferred salon to select a time slot that works for you. Once you hit confirm, you're all set to show up for your appointment! How Much Does a Wig Cost? Wigs will vary in price depending on several essential factors. First off, is your wig made of natural hair or synthetic hair? Wigs that contain authentic human hair are considerably more expensive than synthetic ones. Also, not all synthetic wigs are made the same. That's why Booksy is such a great tool. You can check the user reviews to make sure their synthetic wigs are quality and natural-looking. Wigs can range in price anywhere from $100 - $350 and above.