Medical Pedicures near you
Nobody likes dealing with Athlete's foot, corns, and callouses on their feet. These conditions are painful, cumbersome, and can affect your day-to-day life. It's hard to work like normal when every step is excruciating! If you have one of these painful conditions, then you need a medical pedicure. A medical pedicure is a non-invasive procedure performed by a medical professional. It differs from a regular pedicure in that medical treatments are performed. A medical pedicure can clear up your callouses, corns, Athlete's foot, and more. Use Booksy so you can find the best medical salons in your area offering pedicures!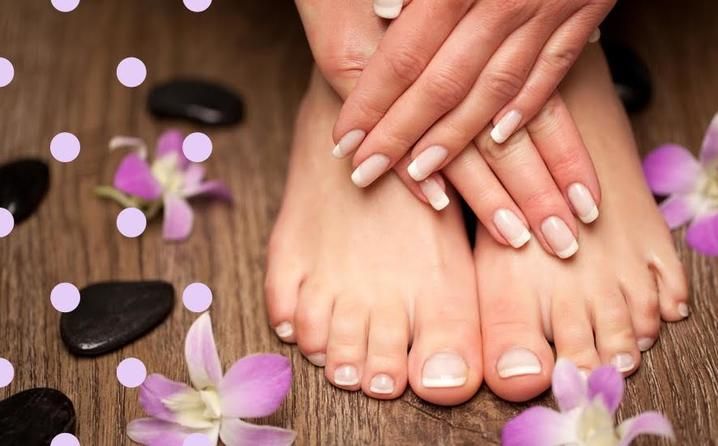 Medical pedicure - customer reviews
Rachel was great. Pedicure was very relaxing and thorough for my circumstances. I will definitely be back
Rona H… 25/07/2022
---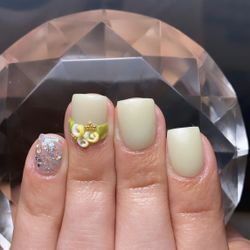 Rachel Exclusive Nails
21 s 2nd street, 33884 Haines City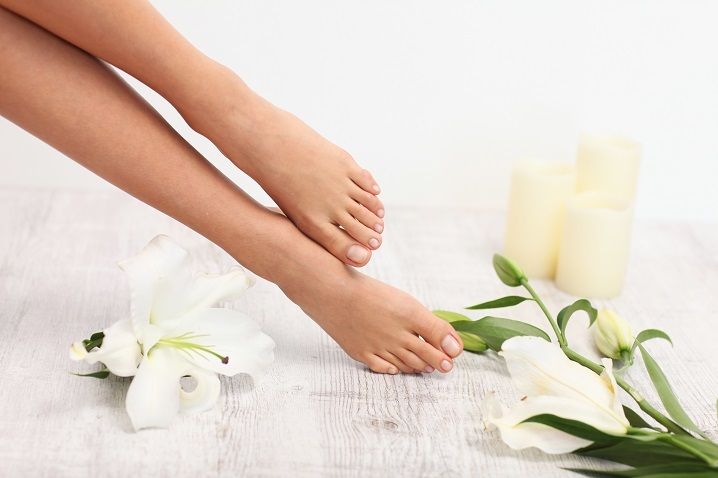 What Is A Medical Pedicure?
A medical pedicure can treat conditions such as corns, callouses, and more. A trained medical professional performs it. The services of a medical pedicure go above and beyond a traditional pedicure. While it is a medical procedure, it's non-invasive and dry. A medical pedicure is exactly what you need if you've got Athlete's Foot, callouses, bunions, or corns. You'll need to visit a medical salon instead of a traditional salon. They will have trained medical pedicurists there. What to Expect During a Medical Pedicure? Here's what you can expect if you've never had a medical pedicure before. It will be totally dry and non-invasive. A medical pedicure can clear up issues such as bunions, corns, and callouses. A medical pedicure can also improve your posture and help you walk more effectively. A medical pedicure will focus on the soles of your feet, hygienic care, and toenail care. A medical pedicure can be pretty relaxing and pleasant. How to Get the Best Medical Pedicure? If you've never used Booksy before, now's the time to give it a try! Our intelligent search will help you find medical salons in your area. The first few results on the page will be our Booksy recommended picks. These will have the highest average user review score. You can also access individual user reviews on Booksy! That way, you can learn who the most talented medical pedicurists are in your town. What Not to Do Before a Medical Pedicure Before your appointment, make sure that your feet are clean and don't smell. It would help if you didn't use excessive lotions or creams on your feet before your visit. Your medical pedicurist will take care of all of that for you. Also, make sure that you provide enough time in your schedule for the duration of the pedicure. It will take around 30 to 45 minutes to complete. It's also a good idea to bring some cash to tip your pedicurist! What's the Best Way to Book an Appointment For a Medical Pedicure? You'll have an easy time booking an appointment with Booksy! Not only can you select a medical salon to visit with our app, but you can also schedule an appointment entirely online. In seconds, you can view all the available time slots for each medical salon. From there, hit confirm once you've found the perfect time slot for your needs. Your appointment will be all set, so all you have to do is show up and enjoy your pedicure! How Much Does a Medical Pedicure Cost? A medical pedicure will be more expensive than a traditional one. That's because it requires the talents of an experienced medical pedicurist. They can also last longer in duration than classic pedicures. It's the goal of the medical manicurist to improve the condition of your feet. It will take some extra effort to fix your corns, calluses, and bunions. On average, a medical pedicure will cost around $135. Make sure that you use Booksy to find the most affordable rates near you!