Nail extensions near you
If you spend long hours looking at beautiful manicures online, but always thought that your nails were too short for them, we've got a solution for you–nail extensions! And with the immense popularity of this beauty service, sky is pretty much the limit when it comes to personalisation. You can have a long almond, stiletto, or square shape and whatever nail art design your heart desires. And with multiple nail extension methods available, you can pick one that will work best for you. Finally, now with Booksy, you can also quickly and easily schedule an appointment for nail extensions at a beauty salon near you.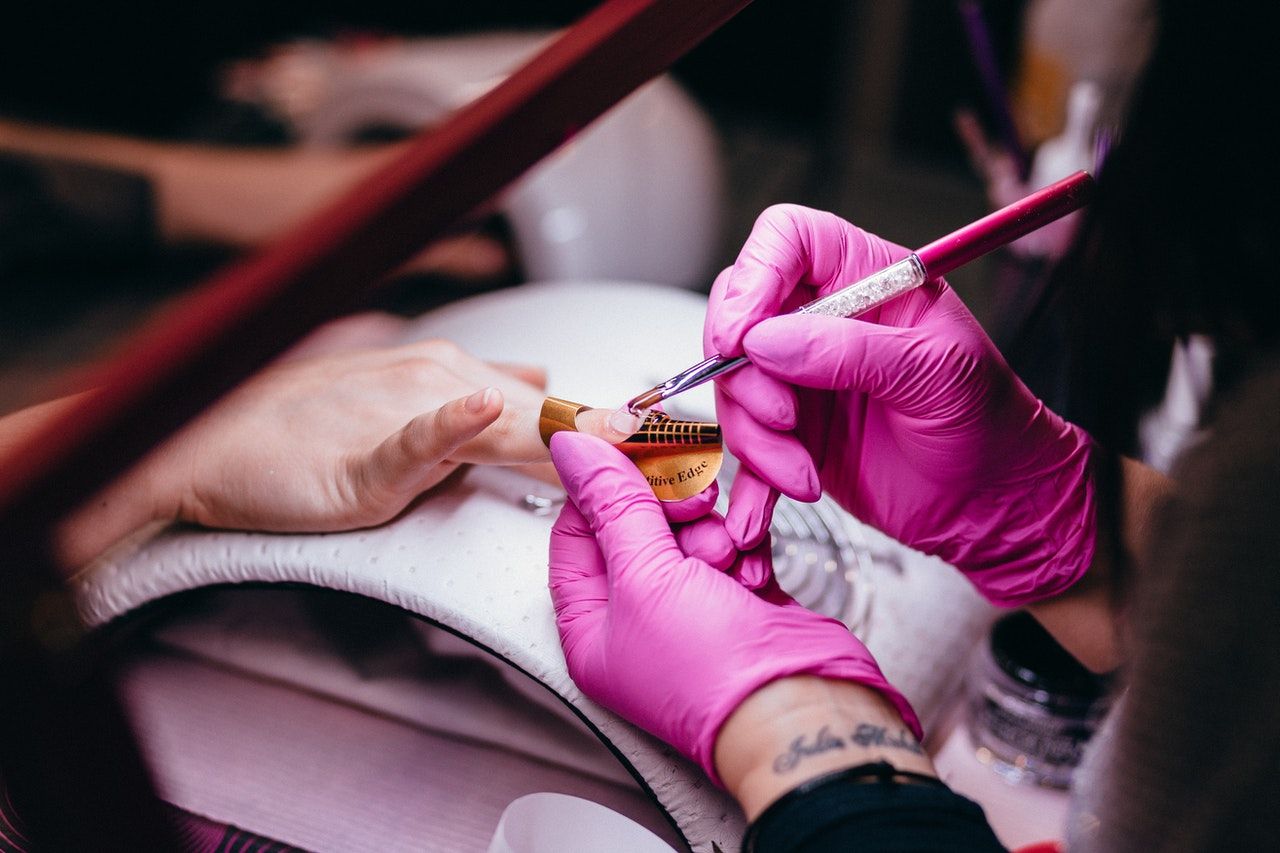 Nail Extensions - customer reviews
What are nail extensions?
Extensions are a way of adding length to your natural nail plate. This can be done in a number of ways, most commonly by using acrylic, hard or polygel, or fiberglass. Depending on the method chosen, you can get your nail extensions painted in various colors and/or adorned with nail art. How long your extensions will last will vary based on the products used and your nail's natural growth cycle. However, you can expect to enjoy two to three weeks of beautiful claws. What to expect from a nail extensions appointment? First and foremost, when it comes to getting nail extensions, prepare that you will spend even up to a few hours with your manicurist. During your visit, the beautician will first talk to you about what length, shape, color, and possibly design you have in mind. Once this is decided, she will prep your nail plate, apply extensions, shape them, and cover them with your chosen nail color. If you feel the need for extra pampering, in the end you can also ask for a hand massage. How do you prepare for a nail extensions appointment? Arguably, you can say that you've been preparing without even noticing. What do we mean by this? Well, before your visit at the nail salon there is basically only one thing you'll want to do. That is to decide on what length, shape, and design you want to get. You can draw inspiration from the internet, take a look at what designs celebrities are now trying out, or even come up with a personalized design inspired by your favorite art pieces, or nature. How do I make an appointment for a nail extensions appointment? Easy! With Booksy of course! All you need to do is head to the Booksy website or open the Booksy app. Once you've got Booksy in front of you, type into the search bar the service you're interested in, nail extensions in this case, and your location. This will grant you access to our service provider database, allowing you to choose a nail salon, and scheduling an appointment for nail extensions without the hassle of calling or texting. How to find the best nail extensions salon near you? With so many nail salons out there, choosing one, which is also good, can prove a bit more challenging. Fortunately, with Booksy you can take advantage of our feedback feature. This feature allows you to browse through ratings and comments left by the nail salon's previous clients. On the other hand, our "Map View" feature will show you all of the listed salons directly on the map of your location. This way you can easily find the nail salon closest to you! How much do nail extensions cost? The price of nail extensions varies quite a bit. First, the method and materials you choose for your extensions will contribute to the cost, then the length of the extensions, how much nail art you opt for, and what products are used by the manicurist. The location of the nail salon and the experience of the manicurist can also affect the price. However with Booksy, you don't have to worry. When scheduling your nail extensions appointment with us, you'll always see the price tag   Articles How To Dry Nails Fast? Black Nail Designs Tips To Make Your Nails Grow Faster Aftercare Manicure Tips Red Nail Designs Blue Nail Styles What Causes Yellow Nails Nails For Spring