Marv's Nails
30 W Grant Street - Orlando Florida 32806, Orlando, 32806
Marv's Nails
30 W Grant Street - Orlando Florida 32806, Orlando, 32806
---
Popular Services

Up to 3 weeks of growth

This service is for clients needing to fill their nails after under 3 weeks of growth. Please book this appoin...

show more

Full Set of Acrylic

Clients should come with no nail enhancements on their nails. If removal of any previous enhancement is necess...

show more

Up to 4 weeks of growth

This service is for clients needing to fill their nails with under 4 weeks of growth. Clients must come back w...

show more

---

Full Sets

Soak off of Acrylic with Acrylic Full Set

Please book this service if you have any nail enhancement on your nails and would like a full sent of acrylic ...

show more

Full Set of Acrylic

Clients should come with no nail enhancements on their nails. If removal of any previous enhancement is necess...

show more

Pink/Nude and White Ombre Full Set

PLEASE have all acrylic from any previous sets removed before attending this service. this service will only b...

show more

Elaborate Full Set

Please book this service if you are getting extra long nails, or like plenty of nail art! This is a 3 hour ser...

show more

---

Fill In

Elaborate Fill

Please book this service if you are getting extra long nails, or like plenty of nail art! This is a 3 hour ser...

show more

Up to 3 weeks of growth

This service is for clients needing to fill their nails after under 3 weeks of growth. Please book this appoin...

show more

Up to 4 weeks of growth

This service is for clients needing to fill their nails with under 4 weeks of growth. Clients must come back w...

show more

Up to 5 weeks of growth

This service is for clients needing to fill their nails with under 5 weeks of growth. Clients must come back w...

show more

Up to under 6 weeks of growth

This service is for clients needing to fill their nails with under 6 weeks of growth. Clients must come back w...

show more

Up to 7 weeks of growth

This service is for clients needing to fill their nails with under 7 weeks of growth. Clients must come back w...

show more

Up to, 8 weeks of growth

This service is for clients needing to fill their nails with under 8 weeks of growth. Clients must come back w...

show more

---
Venue Health and Safety Rules
Reviews
Reviews are no joke! Booksy values authentic reviews and only verifies them if we know the reviewer has visited this business.
The best Nail Techs in Central Florida! Amazing service, very friendly and clean environment! Def feels as a girls date brunch without the Mimosas! Hahahaha 😆😁 Over the too work! Always comes out happy with your nails!...
My first time and I loved her She was super clean super nice and talented and fast Definitely recommend...
Marv did a wonderful job on my nails. Very professional and personable. I've been looking for a new nail tech and I've found one with Marv....
Great service!! Awesome nails. She's punctual and always on point with everything....
She was on time.. I had an early appointment (7am) and she was there 5 mins early which tells me that she respects my time. She was very personable and conversational. I will DEFINITELY be coming back...
Really Appreciate the service great conversation my nails I love 💗!!...
She does beautiful work....
Marv is the best! never disappointed, her work is always beautiful...
Marv is the best in Orlando! Her work is so clean, the professional, and so kind. I get so many compliments on my nails....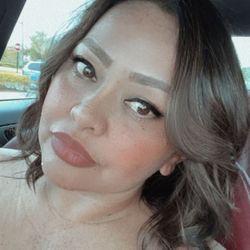 Marv is a great nail tech. She truly takes her time. She doesn't rush the work. Her work speaks for itself. Highly recommended....
I am never disappointed when I visit Marv!! She is extremely professional, talented, and a sweetheart!...
Marv always does a great job! Super sweet and always effecient!...
Great, very convenient...
Amazing work and such a great personality ♥️♥️...
Nails look good but not $95 for a refill good... price was excessive. The full set I got less than three weeks prior was $75... I could understand $95 for a brand new set but $95 for a refill is beyond ridiculous....
Marv's Nails
Hi Yesenia, I'd like to clarify the service received. Below is an itemized breakdown as discussed. $30/2-3 week fill $10/2 repairs $5/cut down. From xlong to medium. $5/nude acrylic $20/2 pixie Crystal. Middle fingers $5/2 unicorn chrome. Ring fingers $10/4 v line French. Little, and pointer fingers $5/4 v line french loose glitter $5/top coat Total: $95 (A two to three week nude fill with top coat would total $40 excluding add-ons) I'd like to note that during the service, you stated your previous nail artist and I had comparable prices, before viewing my price list.
Very sweet, professional and awesome environment....
As soon as I left Marv, I got complements from strangers on my nails. Perfectionist....
She's hella funny & efficient! Wont keep you longer than needed! Great at what she does!...
Marv did a great job! She gave me the perfect shape!! And took her time and was very attentive to detail!...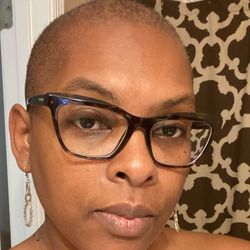 Marv was professional and did an amazing job with my nails. She did exactly what I asked for and the experience was fantastic. Highly recommend!...