KC Heavenly
1420 Gemini BLVD, Orlando, 32837
KC Heavenly
1420 Gemini BLVD, Orlando, 32837
---
Popular Services

One Color Full Set (manicure, gel top coat)

All one color sets are done with acrylic color & may include one simple accent nail (gold flakes, glitter) D...

show more

Ombre FullSet (medium length, gel top coat)

White and nude ombré; colored ombré is additional. Includes medium length. Long/XL/XXL are additional. Desig...

show more

---

Other Services

Russian Gel Manicure

Different from regular manicures, the Russian manicures focuses on the use of electric file to remove dead ski...

show more

One Color Full Set (manicure, gel top coat)

All one color sets are done with acrylic color & may include one simple accent nail (gold flakes, glitter) D...

show more

Ombre FullSet (medium length, gel top coat)

White and nude ombré; colored ombré is additional. Includes medium length. Long/XL/XXL are additional. Desig...

show more

Soft Glam Freestyle

Includes medium length. Long/XL/XXL are additional. Design/decal/rhinestones will be additional. Please make s...

show more

Refill

This is only for RETURNING clients who'd like to keep the same design. Any changes to your set will be additio...

show more

Abstract Bling Set 💎✨

Get your favorite swirls, abstract faces, all things abstract! Can choose the color of your choice & cuticle c...

show more

Abstract Full Set 💫

Get your favorite swirls, abstract faces, all things abstract! Can choose the color of your choice. Bring insp...

show more

---

Add On's

Soak off

Please note. This is only for sets done by me.

Any encapsulation(2 nails)

Holographic Powder (2 nails)

2 Swarovski Nails

Additional $2 if you want to fill your entire nail with Swarovski

4 Swarovski Nails

Addition $2 if you want to fill your entire nail w/ Swarovski

Early fee

Additional charge for early bird appointments

---

Freestyle Birthday Set 🥳

Aries ♈️ ✨

To celebrate your special day, I'm giving you a special offer 🥳🙃 just choose a color or a design and I'll ta...

show more

Cancer ♋️ ✨

To celebrate your special day, I'm giving you a special offer 🥳🙃 just choose a color or a design and I'll ta...

show more

Libra ♎️ ✨

To celebrate your special day, I'm giving you a special offer 🥳🙃 just choose a color or a design and I'll ta...

show more

Capricorn ♑️ ✨

To celebrate your special day, I'm giving you a special offer 🥳🙃 just choose a color or a design and I'll ta...

show more

Aquarius ♒️ ✨

To celebrate your special day, I'm giving you a special offer 🥳🙃 just choose a color or a design and I'll ta...

show more

Gemini ♊️ ✨

To celebrate your special day, I'm giving you a special offer 🥳🙃 just choose a color or a design and I'll ta...

show more

Pisces ♓️ ✨

To celebrate your special day, I'm giving you a special offer 🥳🙃 just choose a color or a design and I'll ta...

show more

Taurus ♉️ ✨

To celebrate your special day, I'm giving you a special offer 🥳🙃 just choose a color or a design and I'll ta...

show more

Sagittarius ♐️ ✨

To celebrate your special day, I'm giving you a special offer 🥳🙃 just choose a color or a design and I'll ta...

show more

Virgo ♍️ ✨

To celebrate your special day, I'm giving you a special offer 🥳🙃 just choose a color or a design and I'll ta...

show more

Leo ♌️ ✨

To celebrate your special day, I'm giving you a special offer 🥳🙃 just choose a color or a design and I'll ta...

show more

Scorpio ♏️ ✨

To celebrate your special day, I'm giving you a special offer 🥳🙃 just choose a color or a design and I'll ta...

show more

---
Reviews
Reviews are no joke! Booksy values authentic reviews and only verifies them if we know the reviewer has visited this business.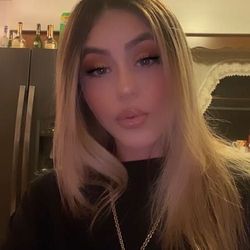 My experience with KC Heavenly was incredible! I went in with so many questions and very little experience in working with acrylic and within 2 days I can honestly say I am way more comfortable with prepping the nail, shaping and filing, apply acryli...
Very polite & did a great job! I'll definitely be back!...
10/10 recommend ! she followed everything i asked for & styled them perfectly . i love them !...
Amazing she's very talent lover work...
She was great! Love the environment, great conversation starter and most importantly she did an amazing job with my nails! I have been looking for a nail tech that does hard gel nails and I finally found one! 100% recommended ! I am in love with my n...
Awesome service! Nails look great. She took her time to make sure they were right...
Fabulous! Atmosphere was super chill, she's really friendly. Best set of nails I've EVER had 😃😃😃...
Very nice and chill environment 🥰 does amazing work . Will be coming back !...
Favorite and only place to get my nails done! Amazing colors and designs to pick from, high quality and beautiful shape! Super talented nail tech & great personality too. All around great experience!...
Second time i've seen her and she's done an amazing job. Definitely will be revisiting and getting my nails done by her from now on!...
So sweet and professional! Attention to detail on point! Never going to anyone else....
KC Heavenly
Thank you! 🤍🤍
She is the best!!! My nails look perfect still and is already a month!...
BEST NAIL TEXH HANDS DOWN...
Hope all is well. I sent you a text, DM on IG and called you a few times. I waited about an hr and never heard back from you. Hope you can do my nails in the future. Thank you for a response. I am only seeing one cancellation with you and I was char...
KC Heavenly
Due to 3 previous cancellations, your bookings aren't confirmed with me. This may be why you never heard back from me. Please read my cancellation policies if you have any other questions. I'm sorry for the inconvenience!
Super gentle with my hands and super nice. Definitely will be back...
Loved the service! She was very professional and fulfilled everything I wanted. My nails have never looked better!...
Great service, love my nails....
The best of the best! A real vibe & fire nails!...