Flex-I Nails & Spa
3402 Technological Ave,, 208, Orlando, 32817
Flex-I Nails & Spa
3402 Technological Ave,, 208, Orlando, 32817
---
Popular Services

Gel-X w/soak off

Cuticles, shape, full set, gel polish Soak off pr...

more

DIP (NATURAL NAILS W/REMOVAL)

Dip powder on natural nails Soak off previous nai...

more

Gel -X

Cuticles, shape, full set, gel polish Shape and l...

more

---

COMBO (each client must have their own profile)

Classic Mani/Pedi

Made for easier booking. Scroll down menu to see d...

more

Gel Manicure & Classic Pedicure

Made for easier booking. Scroll down menu to see d...

more

Dip (no tips) & pedicure

Made for easier booking. Scroll down menu to see d...

more

Dip with tips & pedicure

Made for easier booking. Scroll down menu to see d...

more

Acrylic full set with pedicure

Made for easier booking. Scroll down menu to see d...

more

Acrylic fill in with pedicure

Made for easier booking. Scroll down menu to see d...

more

Gel-X (Healthier form of acrylics) & Pedicure

Made for easier booking. Scroll down menu to see d...

more

---

DESIGNS

Dip with designs on two nails

Dip with design on all nails

Acrylics with design on two nails

Acrylics with design on all nails

Gel x with design on two nails

Gel x with design on all nails

---

PEDICURES (Book the name of person being service)

Classic pedicure

Cut, file, foot scrub, massage, hot towel, polish

more

Classic gel pedicure

Cut, file, foot scrub, massage, hot towel, gel pol...

more

I love myself pedicure

Vitamin C grapefruit. Soak, exfoliate, foot mask, ...

more

I love myself gel pedicure

Vitamin C grapefruit. Soak, exfoliate, foot mask, ...

more

Toe gel polish change (no pedi)

Spoil me rotten pedicure

Lavender jello Soak, exfoliate, foot mask, lotion....

more

Spoil me rotten gel pedicure

Lavender jello Soak, exfoliate, foot mask, lotion....

more

Sports for men pedicure

Ocean Soak, exfoliate, foot mask, lotion. Cut, fil...

more

CBD pedicure

CBD icy hot soak, exfoliate, foot mask, lotion. Cu...

more

CBD gel pedicure

CBD icy hot soak, exfoliate, foot mask, lotion. Cu...

more

Herbal pedicure

Rosemary/eucalyptus soak, exfoliate, foot mask, lo...

more

Herbal gel pedicure

Rosemary/eucalyptus soak, exfoliate, foot mask, lo...

more

Pearl spa

6 step all about the massage Soak, cleanser, exfo...

more

Pearl spa gel pedicure

6 step all about the massage Soak, cleanser, exfo...

more

Signature pedicure

Pearl spa 6 step all about the massage Soak, clea...

more

Signature gel pedicure

Pearl spa 6 step all about the massage Soak, clea...

more

---

GEL NATURAL NAILS (SELECT SAME TECH FOR COMBO)

GEL MANICURE (Natural nails only)

Gel polish Manicure (cuticle care, massage) Remo...

more

GEL POLISH ON TOES

Gel polish change on toes Removal of previous

more

---

DIP POWDER

DIP (NATURAL NAILS)

DO NOT select this if you need removal of previous...

more

DIP & TIPS

DO NOT select this if you need removal of previous...

more

DIP (NATURAL NAILS W/REMOVAL)

Dip powder on natural nails Soak off previous nai...

more

DIP & TIP W/REMOVAL

Dip powder with extensions Removal of previous n...

more

---

ACRYLICS

ACRYLIC GEL FULL SET

DO NOT select this if you need removal of previous...

more

ACRYLIC GEL FULL SET W/REMOVAL

Gel polish included Removal of previous set $5...

more

ACRYLIC GEL FILL IN

DO NOT select this if you need removal of previous...

more

---

MASTERS (IG ARTIST) lilywiththeflex

Gel -X

Cuticles, shape, full set, gel polish Shape and l...

more

Gel-X w/soak off

Cuticles, shape, full set, gel polish Soak off pr...

more

Acrylics GEL F/S

Cuticles, shape, full set, gel polish $5 more if...

more

Acrylics GEL F/S with soak off

Cuticles, shape, full set, gel polish Removal of ...

more

Ombré

Please add soak off found in a la carte if you nee...

more

---
Venue Health and Safety Rules
Reviews
Reviews are no joke! Booksy values authentic reviews and only verifies them if we know the reviewer has visited this business.
Everything was amazing...
Kai's pedicure ✨immaculate✨...
this was my first time here and i loved it! jeff did an amazing job, he took his time and my manicure came out perfect!!...
amazing! exceeded my expectations...
Tracie did an awesome job with my nails and the design was even better than the photo I showed her. Flexi spa has great customer service and a very talented team. They have very good attention to detail and always greets guests with a smile....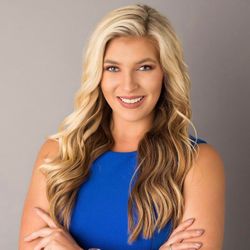 FLEXI MAKES YOU SEXY! Been going to Flexi for about 4 years now and they never disappoint! I specifically go to Vinny, but every single person there is professional and so talented! GO TO FLEXI! You won't regret it!...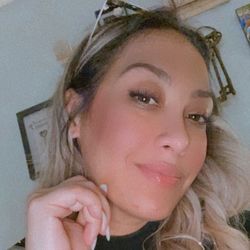 Amy is always thorough and does a great job. Never disappointed!...
Kim is always great!! She really takes her time and gets is right....
Dennis was wonderful. Especially for the pedicure he took his time and really got the pesky dead skin off of my feet. My gel nails came out very well shaped and neat how I like them....
Davina killed it! Gave me everything I wanted and more...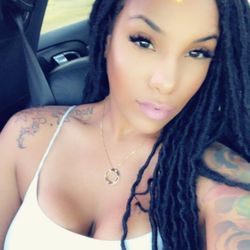 My nails were not the best. I wasn't upset that LILY didn't deliver to my liking and asked her to fixed the errors, knowing I'm filming a very important show (and running late for my call time) She had an attitude and claimed she was very booked, so ...
Everyone was really friendly and detail oriented...
Always a great experience, 10/10 recommend!!...
FLEX-I is by far one of the best nail salons I have ever been to! I have been coming here for almost two years now and everyone is so warm and inviting! Vinny has been my nail tech for over a year and he NEVER disappoints with his styles! I have had ...
My nail tech cut me several times all over my cuticles, once so bad I was still bleeding the next day. He was working so fast he kept messing up and I ended up being there for 3 hours and being late to another appointment. I let him know I was runnin...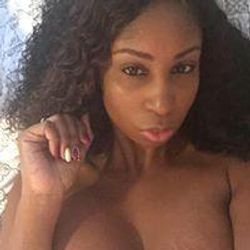 Lily is amazing, talented and funny!...
Rosie was thorough, kind, and detailed. What a great first experience!...
Tammy was so sweet and did an amazing job!!...
Not even a week later I've broke 2 nails. The worst....