Dominican blowout near you
When it comes to hair care procedures that leave your hair silky and smooth, surely, you've heard of the Brazilian Blowout. However, although the Brazilian Blowout produces some highly desirable results, many people shy away from getting one because of the chemicals present in keratin-based formulas. But not to worry, you can still achieve frizz-free locks that are full of bounce, through a Dominican blowout! Hailing from none other than the tropical Caribbean island of the Dominican Republic, the Dominican hair blowout is the best procedure for chemical-free smoothness—book an appointment for a Dominican blowout near you with Booksy!
Dominican blowout - customer reviews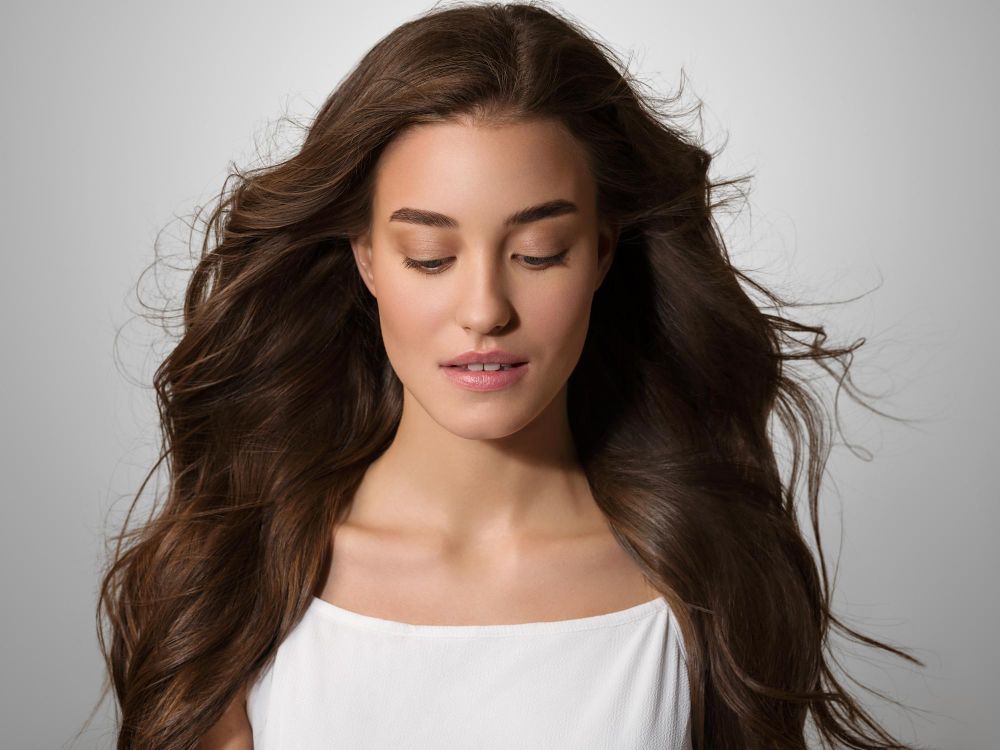 What is a Dominican blowout?
 If you've been wondering "what is a Dominican blowout?", we'll explain! A Dominican blowout is a hair smoothing method that is designed to leave the hair with lots of body and shine. Unlike other varieties of smoothing treatments, Dominican blowouts don't use chemicals and instead involve using rollers, a hooded dryer, a standard blow dryer, and a special hair pinning technique to achieve the final effect. What to expect from a Dominican blowout? The main thing you can expect from a Dominican blowout is glossy and beautiful tresses! The Dominican blowout is much more versatile than you might think, as there are multiple Dominican blowout styles that you can choose from. While some people prefer a straight and voluminous look, there's also the option to go for a Dominican blowout with pin curls to add some more dimension and texture into your hairstyle. How to find the best Dominican blowout treatment near you? You don't have to make a special trip all the way to the Dominican Republic for this type of treatment—you can book an appointment for a Dominican blowout right in your very own city! Bypass the monotonous process of searching "Dominican blowout near me" and use Booksy's search bar to find local options. After that, you can either read through client reviews or use the "Sort by" filter to find the top reviewed and best listings. How do I make an appointment for a Dominican blowout? Ready to switch over to the easiest and quickest appointment booking process? Use Booksy to schedule an appointment for a Dominican blowout near you! By using the search bar feature and typing in the service you'd like to book, your location, and a suitable timeframe, you can locate an entire array of providers that offer Dominican blowout services! After finding the treatment you'd like to schedule, just click the "Book" button beside it. How much does a Dominican blowout cost? On average, a Dominican blowout treatment costs between $15 and $60 at most salons—but the exact cost of this type of service can vary depending on where you're located and which specialist you choose to book with. Booksy is based on a transparent pricing model, where each provider sets their own price menu for their available treatments, so you'll always be able to check out the cost of a particular service on our platform. How do you prepare for a Dominican blowout? Although Dominican blowouts do require some prep work like thorough cleansing and deep conditioning, you won't have to worry about doing that beforehand since these elements are included as steps in the salon process. As for aftercare instructions, whether you're getting a Dominican blowout with curls or prefer a straight look, there are some rules you'll want to follow. To make your Dominican blowout last as long as possible stay away from moisture, don't over style your hair, and wrap your hair at night to help it keep its shape.