Bleaching and Lightening near you
It's that time again… no, not that time of the month. The other one. The one where your roots are starting to scream for a bit of TLC and a fresh touch up. The one where you just got dumped for the third time this year and the only cure for a broken heart is a new look. The one where you're tired of the same dull hairstyle in all your Instagram pics. Thankfully, you landed on the right Booksy page because nothing screams "NEW HAIR, NEW ME" than a lighter hair shade. And nothing screams quick and easy online booking that using our Booksy app. I mean, why else would you be here? You obviously know we're one step ahead with finding affordable rates for professional stylists in and around your area, right?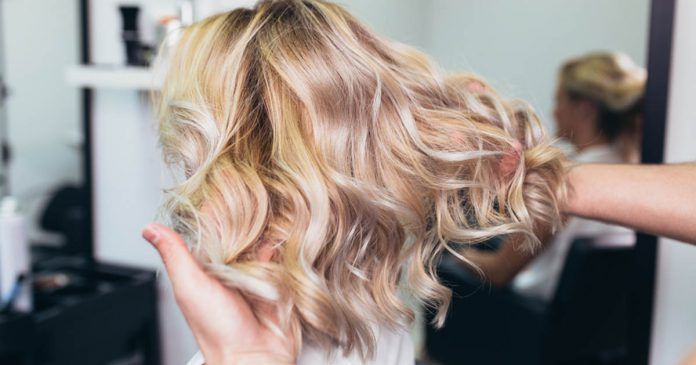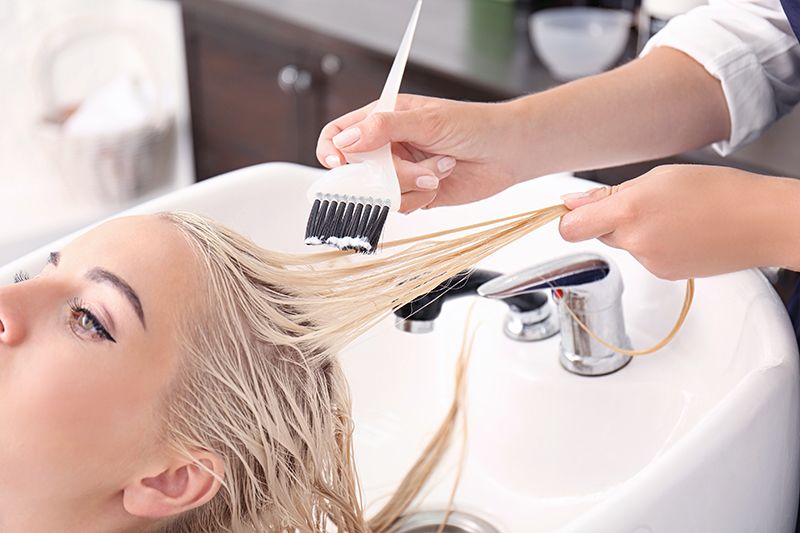 What is bleaching lightening?
If you're tired of your dark hair colour, bleaching or lightening is the answer to your prayers. Bleaching strips your hair's natural pigment while lightening our shade to its peak. Sometimes bleach is used as a base to recolour hair. It's a very delicate method to recolouring your hair and needs to be done by a professional to avoid damaging your strands. You can sift through Booksy to find qualified hair stylists in and around your area, with affordable deals. What to expect during bleaching lightening? Before getting your hair bleached or lightened, research some inspiration pics so your stylist knows how to work the bleach into your hair. This treatment usually takes about 3-4 hours depending on the level you colour needs to be lifted to. The lighter you want to go, the longer you're most likely going to sit. Pack in some snacks and water and wear something comfortable. After your hair has been bleached or lightened, the stylist will apply a toner before washing and styling your hair.  How to get the best bleaching lightening? First things first… find a professional to bleach your hair! The last thing you want is damaged hair because of a botched attempt at home. On Booksy, you can find a stylist that will understand your hair strand and desired look, quick and easy. You can also check out their reviews and portfolio to see if they're the perfect fit for your hair (and pockets!). Make sure you also understand the maintenance and pre-care that goes into getting your hair bleached or lightened.  Can bleach damage your skin? Hair bleaching products have harsh chemicals that could cause allergic skin reactions or irritations. It could even burn your scalp! Therefore, it's crucial to rather get your hair bleached or lightened by a professional stylist. Not only do they know how to work with the products, but they're also aware of how bleach takes to certain hair types. If you have sensitive skin, you need to inform your stylist beforehand to they can put an extra protectant on your skin before the treatment.  How do I make an appointment for a bleaching lightening? Errr… obviously with Booksy! Who has time to be calling and texting around to make an appointment? Oh no honey, we've got places to go, people to see. on our platform you can conveniently schedule the day and time slot, have a look at the salon's reviews and portfolio, check the estimated duration of treatments and even choose your preferred stylist. Previous clients usually mention stylists' names in the reviews, so be sure to sift through those carefully.  How much does bleaching lightening cost? Prices differ depending on the type of bleaching or lightening you're going to do. You can either have half your head done or go for the full head. Salons and stylists suggested applying a protective treatment on the coloured hair, like a Olaplex, to maintain the moisture and health of your hair. This is either included in the cost or an added cost. On average, bleaching or lightening can cost between R850 and R1150 without the protective treatment.  Now, if these prices make you a bit dizzy, you can use Booksy to compare prices and packages between salons and stylists before you make your final pick.