Laser Hair Removal near you
Imagine waking up every morning, not having to stress about your underarm area looking unruly because you forgot to shave or book that long overdue wax appointment. Bliss. Absolute bliss. Or having to brace yourself every month for that full Brazilian bikini that you have a love-hate relationship. Well, hair removal methods have evolved so much, to the point where laser hair removal is the new it girl. This hair removal treatment lasts for up to six months and if done regularly, it has a permanent effect. Now, if you're worried about finding a qualified and affordable therapist for this treatment, Booksy is here to make it as painless as laying on that therapist bed.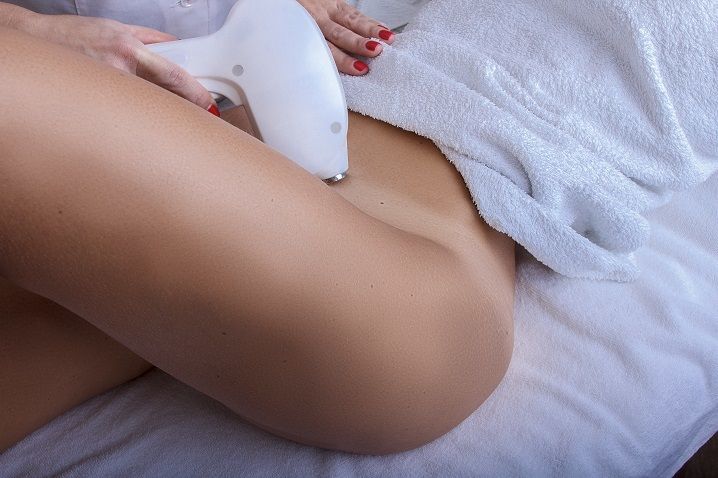 Laser hair removal - customer reviews
Lovely service from all 3 ladies. The atmosphere is so welcoming and you feel relaxed after you've done your nails and toes. Even after a lazer appointment. Love coming to this salon.
Amoné R… 12/09/2022
---
Selah Hair Nail & Beauty Artists
57 3rd Avenue, 2195 Randburg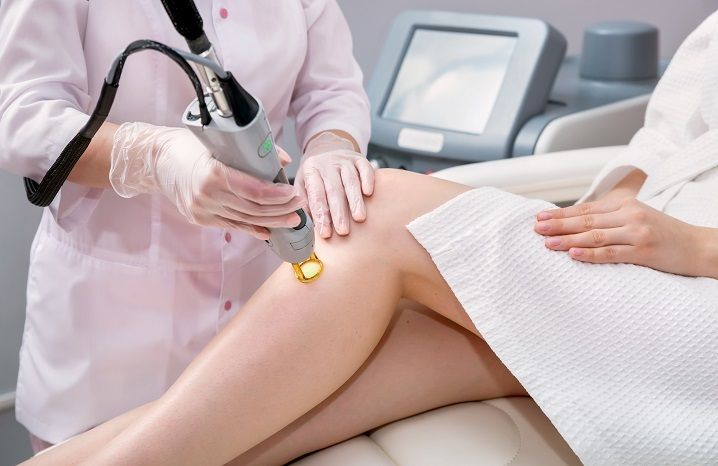 What is laser hair removal?
Laser hair removal gets to the root of the problem, literally. The light from the laser converts to heat and targets the hair follicles to prevent it form further growth. After one treatment your hair will appear finer and less noticeable. It usually takes 2-3 weeks after the first treatment to start seeing results. There are five different types of laser, each with their own level of effectiveness. The more treatments you get, the better the results.  What to expect during laser hair removal? You will be asked to wear protective eyewear throughout your treatment, to prevent your eyes from the intense heat from the laser beams. That very heat triggers the hair follicles that prevent hair growth. You may feel a tingling feeling when the laser hits your skin, followed by a cold sensation from the cooling gel. Only the areas that is being treated will be exposed. The reast of your body will be covered.  How to get the best laser hair removal? The key to getting the best out of your laser hair removal treatments is to be patient. Not only does it take a while before your start seeing results, but the regrowth period is uncomfortable. You need to resist the urge to shave or wax in between sessions because this could damage your hair follicle and break the process that the laser treatment has started. Scheduling your appointments ahead of time can also help keep your growth rate in check.  What should you not do before laser hair removal? Avoid harsh exposure to the sun for at least two weeks prior to your treatment. That includes fake tans. Laser treatments will sizzle away at the pigment of your hair if you haven't followed these two rules. If you need to, shave at least 24 hours before your treatment, with a sharp razor. Avoid waxing. Avoid moisturizing or adding any oil-based products before your treatment, and come with a fresh, clean body.  How do I make an appointment for a laser hair removal? Forget those days where you need to call around to find a therapist that can fit you into their schedule at the last minute. Or having to wait until there's a cancelled booking that you can squeeze into. With Booksy, making an appointment is quick and easy. You can check the salon's schedule on their profile, select your dates and times and choose your preferred therapist with just a few clicks. You can even schedule upcoming appointments, so you don't miss out. How much does laser hair removal cost? Prices for laser hair removal differs depending on the area of your body you're getting done. Most salons offer packages that include a certain number of sessions. This usually works out cheaper in the long run. Basic hair removal like your lips cost around R200 per session. Areas like legs or arms could cost about R450 a session. Therapists recommend 8-12 sessions to see full results.  You can use Booksy to compare salon prices and packages too.