Pedicure near you
We're convinced the only reason those penguins in the movie Happy Feet were so vibey is because they're probably had a good foot rub before breaking down on the ice. Okay, we made that up. But, we're pretty sure that's how you'd feel after a trip to a beauty salon or spa to get your pamper on. Now, we know it's easy to find a therapist, but sometimes you your expectations are not always met and then you've not only wasted your time, but your money too. So, Booksy is here to eliminate all the unwanted drama. On our platform you'll find everything from price ranges to reviews and portfolios of different salons.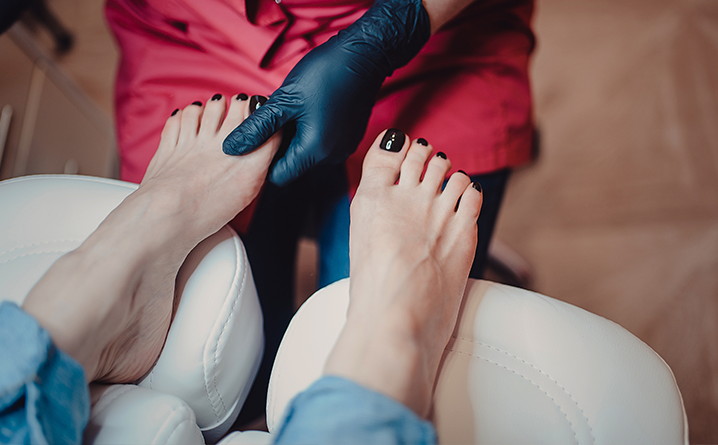 Pedicure - customer reviews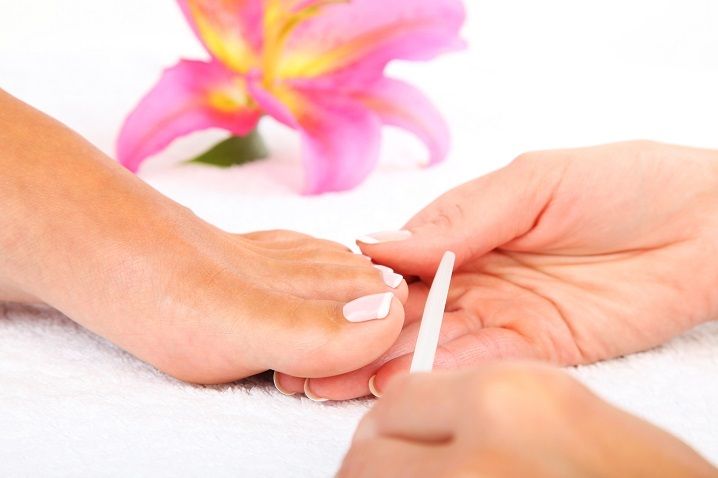 What services do pedicure bars provide?
There's nothing like a good foot rub, while you sip on that bubbly or cappuccino after a long and tough week. But that's not all pedicure bars are good for. Their services cover literally anything to do with feet. So, whether you're looking for a simple pamper like getting your feet soaked and scrubbed out, or something more intense like a foot peel or paraffin wax pedicure, pedicure bars are perfect for that. And if you're feeling a little bit fancy and want to get the whole experience, you can throw in a fresh nail paint treatment or even a gel pedicure. What to expect during pedicure? Pedicures usually start with a therapeutic spa, where your feet are soaked in bath oils and water. This is followed by an exfoliating rub to get rid of all the dead skin. After pushing back those cuticles and cutting and shaping your toenails, your therapist will massage your feet with aromatherapy oils or cream. If you've chosen to freshen up those toenails with some colour, this gets done after the foot spa. The whole pedicure will usually take about 30 to 90 minutes, depending on the treatment you've chosen. How to get the best pedicure? There's not much you need to do besides sit back, (literally) kick up your feet and relax. But as with any treatment, hygiene is important. So, before you head to the pedicure bar, make sure your feet are clean and presentable. No therapist wants to be greeted by muddy feet! If you're still worried that you're not fully prepared for your treatment, you can call your therapist beforehand.  Remember, no question is silly or unnecessary. What type of pedicure lasts the longest? Basic foot massages can be done as frequently as you'd like, depending on how badly you crave it. Intensive treatments like foot peels and paraffin wax pedicures usually last for two weeks, but you're not obliged to do it as regularly. Now, for that fresh colour on your toenails… Pedicures generally last longer than manicures. Whether it's a basic nail paint or gel colour, it would typically last a week or two longer than a manicure, so roughly one month. How do I make an appointment for a pedicure? Phoning or texting to book an appointment with your therapist is so old school! With Booky, you can do everything online, and it will take you less than 10 minutes. Yep, you can choose your preferred day and time slot, specific treatments, and you're even able to select a specific therapist.  Pedicure bars also give a rough estimate of how long your treatment will take, so you can plan your day perfectly.  How much does a pedicure cost? Prices for pedicure treatments differ, depending on the type of treatment, intricacy or even location. If you're getting a basic foot massage, it could cost around R150. Treatments like foot peels generally cost about R250. Pedicure bars also offer luxury treatments that include a fresh paint or gel pedicure, which could cost around R350. With Booksy, you can compare prices between pedicure bars to make sure you find the right fit for your pockets.