Gel Pedicure near you
Do you want your toes to really shine when you go to the beach this summer? Then a gel pedicure is a fun and affordable idea to get that summer look! Gel pedicures are an easy way to achieve all sorts of artistic looks for your toenails. Don't be afraid to express yourself through your pedicure! Gel pedicures are great for adding nail art, rhinestones, and other luxury features. If you want to receive a fantastic gel pedicure in your area without getting disappointed, Booksy is the way to go! Our app lets you search locally for all the salons in your area that do gel pedicures. You can view their prices, services, and reviews as you scroll down the page!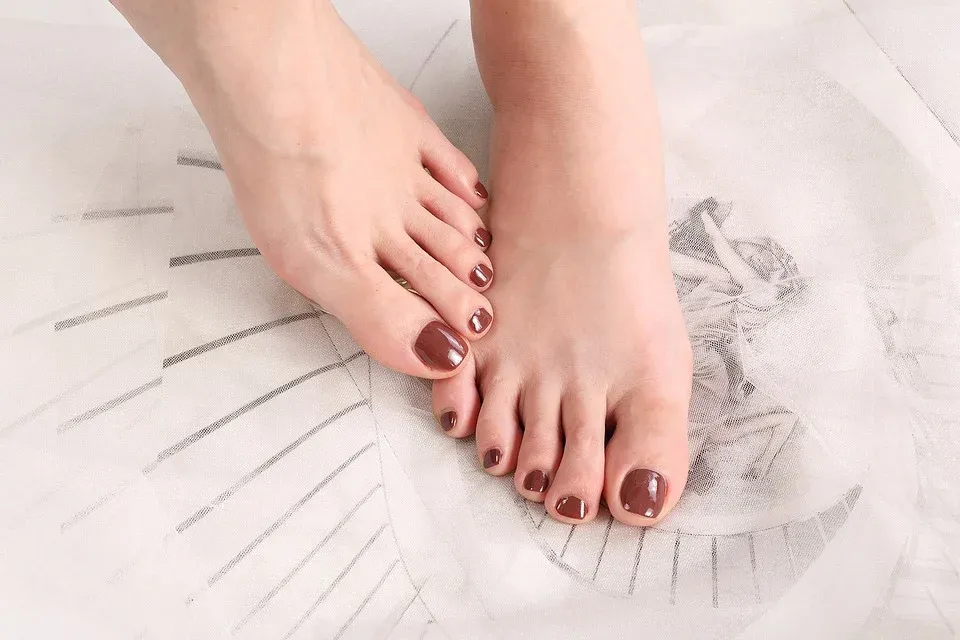 Gel pedicure - customer reviews

What Is a Gel Pedicure?
A gel pedicure uses gel-based nail polish during the treatment process. As with any pedicure, your pedicurist will scrub your feet and remove any calluses. They'll also trim up your nails before polishing them to perfection. You can choose from thousands of colours, patterns, nail art designs, and more. You can further customise your look with rhinestones and other unique accessories. A gel pedicure is affordable and will last up to two weeks! What to Expect During a Gel Pedicure Your pedicurist will follow the basic routine involved with any pedicure. They will cut your nails, soak your feet, snip your cuticles, and thoroughly clean your feet. From there, they will treat any calluses, scrub your feet, and massage them. The final step is to add a base layer, two-colour layers, and a top coating of polish. You can customise your pedicure with a wide array of colours, accessories, and designs! How to Get the Best Gel Pedicure? A gel pedicure is a procedure that should be provided by a trained professional. We don't recommend that you try applying gel nails on your own. You could end up ruining your precious nails! Instead, please leave it to the professionals in your area. You can use Booksy to find the most skilled pedicurists that operate in your area. Please take full advantage of our user reviews and average review scores as well. The top few results on the page will have the highest review scores, and they're our recommended locations. What Should You Not Do Before a Gel Pedicure? Avoid getting a pedicure if you have many cuts or scrapes on your feet. Let those heal before setting up an appointment. It would help if you also didn't let your feet get too dirty or unpresentable, and try to stay out of the sun, as you don't want to have a sunburn while you get your pedicure. Finally, don't shave your legs beforehand because any tiny cuts that you can't see can let in bacteria. It's essential to show up with clean feet that are ready to get pampered by a pedicure! How Do I Make an Appointment For a Gel Pedicure? With Booksy, there are no phone calls and emails involved in the booking process. With just a few clicks, you can set up an appointment for a gel pedicure! Once you find a suitable salon that offers gel pedicures, click "book now". Find a time slot that works for you, select confirm, and that's it! All that's left is to show up for your appointment to enjoy your gel pedicure!