Pedicure near you
Do you have dry, calloused feet? Then it would be best if you had a high-quality pedicure to make them soft and smooth again. A pedicure is also a great way to get your toenails painted and polished, and the skin of your feet nourished. Regular pedicures are a must if you want to maintain healthy feet. With Booksy, you can quickly identify the best spots for pedicures in your area. Pedicures are available at many nail salons around the country. They involve cutting your toenails, removing cuticles and dead skin. A pedicure is a luxury that you can treat yourself to after a long week of work. Booksy allows you to compare the prices of pedicure studios and salons in your area!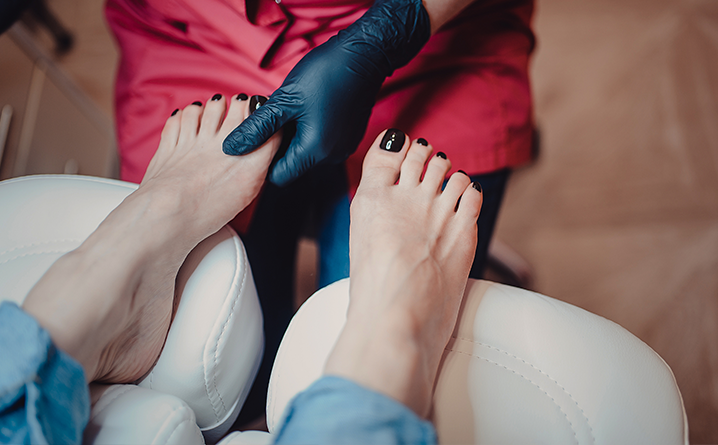 Pedicure - customer reviews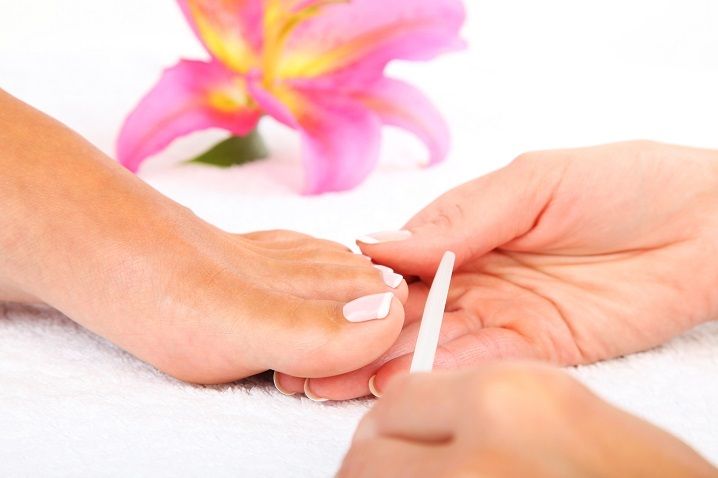 What Services do Pedicure Studios Provide?
There are many types of pedicures available. You can expect to find basic pedicures, gel and acrylic pedicures at a typical pedicure studio. There are also French and American pedicures, deluxe pedicures, and more. Some of the higher quality pedicures include hot oil massages, moisturisers, and polishing. Booksy makes it very easy to see the different pedicures available in your area. You can also compare the prices and check out user reviews. What to Expect During a Pedicure Your pedicurist will ask what type of pedicure you're looking for. You can choose from a standard pedicure, gel, or acrylic pedicure. Some nail and pedicure salons will have more advanced options. A pedicurist will begin to scrub and exfoliate your feet, clip and file your toenails and remove any dead skin. Higher-end pedicures involve moisturisers and hot oil massages to relieve tension in the feet. From there, they will apply your preferred colour of nail polish. How Do You Get the Best Pedicure? To make sure you get a fantastic pedicure, you need to use Booksy! With our platform, you can discover all the local pedicure salons in your town. You'll be able to see their primary services and their prices. We also provide their average user score and user reviews. To make things easier for you, we list the highest-rated options in your area at the top. Booksy gives you all the tools you need to find the best pedicure that suits your needs and budget. What Type of Pedicure Lasts the Longest? More extensive pedicures tend to last longer. A standard pedicure involves scrubbing, clipping, and polishing your toenails. A deluxe pedicure will take longer, as it usually involves hot oil massage, moisturisers and more. A general rule of thumb to know is that the more expensive a pedicure is, the longer it will last. If you've scheduled a deluxe or French pedicure, make sure that you have plenty of time available for them to complete the task! How Do I Make an Appointment for a Pedicure? If you want to make an appointment for a pedicure the quick and easy way, use Booksy! You'll be able to see your preferred pedicure salon's available appointment times. Once you find a date and time that works, click on it! Hit confirm, and your appointment will be ready to go. To make things even more convenient for our users, we allow you to request a specific pedicurist. Try to pay attention to any user reviews that mention pedicurists by name that do great work. How Much Does a Pedicure Cost? A classic pedicure will be the most affordable. You can expect to pay anywhere from £35 - £55, depending on the location and expertise of the pedicurist. Gel pedicures, acrylic pedicures, and French pedicures are all a little more expensive. They're all in the £65-£75 range. Deluxe pedicures are the most costly option. These can start at £60 and go up to £100! Booksy will allow you to compare all the prices of your local pedicure studios on the fly!