Hall Of Nailz
3454 N Avers Ave, Apt 1, Chicago, 60618
Hall Of Nailz
3454 N Avers Ave, Apt 1, Chicago, 60618
---
Basic No Chip Manicure

*Regular manicure on natural nails *up to 2 no chip polish colors *DO NOT work over other peoples work *after ...

show more

Soak Off

*Soak off of gel x nails that have ONLY been done by me *if you have nails on done by someone else please remo...

show more

---

Basic Gel X Nails

Gel X Basic Set (Short)

*gel x method (full set) *short length *up to 2 no chip colors *DO NOT work over other peoples work *after 15 ...

show more

Gel X Basic Set (Medium/Long)

*gel x method (full set) *medium/long length *up to 2 no chip colors *DO NOT work over other peoples work *aft...

show more

---

Gel X With Accent Nails

One Accent Nail (Short)

*gel x method (full set) *short length *1 accent finger per hand *up to 2 no chip colors *DO NOT work over oth...

show more

One Accent Nail (Medium/Long)

*gel x method (full set) *medium/long length *1 accent finger per hand *up to 2 no chip colors *DO NOT work ov...

show more

Two Accent Nails (Short)

*gel x method (full set) *short length *2 accent fingers per hand *up to 2 no chip colors *DO NOT work over ot...

show more

Two Accent Nails (Medium/Long)

*gel x method (full set) *medium/long length *2 accent fingers per hand *up to 2 no chip colors *DO NOT work o...

show more

Three Accent Nails (Short)

*gel x method (full set) *short length *3 accent fingers per hand *up to 2 no chip colors *DO NOT work over ot...

show more

Three Accent Nails (Medium/Long)

*gel x method (full set) *medium/long length *3 accent fingers per hand *up to 2 no chip colors *DO NOT work o...

show more

Dramatic Set (Short)

*gel x method (full set) *short length *4 or more accent fingers per hand *up to 2 no chip colors *DO NOT work...

show more

Dramatic Set (Medium/Long)

*gel x method (full set) *medium/long length *4 or more accent fingers per hand *up to 2 no chip colors *DO NO...

show more

---

Gel X Designer Sets

One Designer Accent Nail (Short)

*gel x method (full set) *short length *1 designer accent fingers per hand *up to 2 no chip colors *DO NOT wor...

show more

One Designer Accent Nail (Medium/Long)

*gel x method (full set) *medium/long length *1 designer accent finger per hand *up to 2 no chip colors *DO NO...

show more

Two Designer Accent Nails (Short)

*gel x method (full set) *short length *2 designer accent fingers per hand *up to 2 no chip colors *DO NOT wor...

show more

Two Designer Accent Nails (Medium/Long)

*gel x method (full set) *medium/long length *2 designer accent fingers per hand *up to 2 no chip colors *DO N...

show more

Extra Designer Set (Short)

*gel x method (full set) *short length *up to 5 designer accent fingers per hand with basic diamonds *up to 2 ...

show more

Extra Designer Set (Medium/Long)

*gel x method (full set) *medium/long length *up to 5 designer accent fingers per hand with basic diamonds *up...

show more

---

Add Ons

Glow in the Dark Polish

add this onto your service/(s) if desired

Temperature Changing Polish

add this onto your service/(s) if desired

Cateye Polish

add this onto your service/(s) if desired

1/2 Bling Nail (One Finger)

add this onto your service/(s) if desired

1/2 Bling Nail (All Nails)

add this onto your desired length basic gel x set if desired

Full Bling Nail (One Finger)

add this onto your service/(s) if desired

Full Bling Set

add this onto your desired length basic gel x set if desired

---
Venue Health and Safety Rules
Reviews
Reviews are no joke! Booksy values authentic reviews and only verifies them if we know the reviewer has visited this business.
Hall Of Nailz will be my new and favorite place to get my nails done. Adanya cleans up the nail and cuticles when other salons don't. Always provides great service and gives you what you asked for each time! And the prices are very reasonable. I love...
I love getting my nails done at Hall of Nailz—there's always a variety of nail colors and designs available, the service is very professional and comfortable, and I leave with the exact nails I had in mind!...
S/O Adanya for the fire set. & personality 😭♥️...
She did an amazing job! Absolutely love my nails! Definitely going back!...
Literally the best service ever !!!❤️❤️snapped with my nails endless options...
Had an amazing experience at Hall of Nailz! She's takes her time when doing your nails to make sure they are the absolute best that they can be! Great customer service as well! Will definitely be going back!...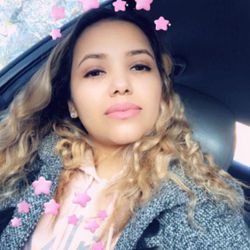 I loved them, it's the first time I've done it and I loved their work! She is very friendly!...
Did an amazing job! Will definitely keep coming ! Made me feel welcomed and followed covid guidelines...
Amazing job—very professional and a high level of attention to detail. I would book again!...
If you want your nails done to perfection and at a good price as well get your nails done by Adanya ❤️ she was professional and took her time with my nails and they came out perfect 💅 I love my nails so much, so far the best nails I've ever had. I w...
It's a wonderful experience . Very kind and the service is great ! Great communication and clean area ....
I love my nails ! She takes her time to make sure every nail is on point. Not to mention she was very nice. I recommend hall of nails, I will definitely be going back!...
My first time ever going to a nail tech. Such an amazing experience, very professional!❤️ She takes her time and made my First Mother's Day the best during this Quarantine time. Very much Appreciated 😇🤗...